Popular activity tracking app Strava has partnered with the Slopes iOS and Apple Watch app. Users can now view their ski and snowboard activity recorded by Slopes within Strava, alongside their other exercise.
Getting Connected
The process to link the two apps is quite simple. In a Slopes account, go to More > Settings > Upload Activities to Strava > Connect with Strava. It will then automatically post recaps of the day on the mountains to a user's Strava feed.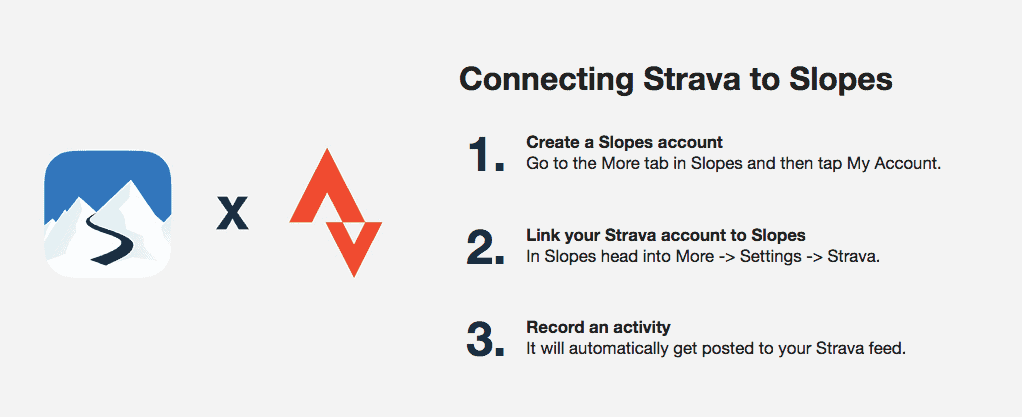 A Partnership That Makes Sense
Slopes tracks skiers' and snowboarders' speed, vertical, distance, and the time they spend on lifts vs the time spent on a trail time. Stats from the day can easily be shared on social media. The premium version of the app gives users 3D recaps of their day and an increased number of live stats. There is also a version for the Apple Watch, which has full Siri integration.
Strava is a great activity monitoring app. It already offered the option to record include ski, Nordic ski, and snowboard. However, it did not provide the same level of detail as Slopes did, so this partnerhsip makes a lot of sense.