There's a new T-Mobile eSIM app available on iOS. If you have an unlocked iPhone XR, iPhone XS, or iPhone XS Max with iOS 12.1.1, you can use it. But there's a catch.
[How T-Mobile's eSIM iPhone App Works]
T-Mobile eSIM
The catch is that it's only available for prepaid plans, although in the future it will support postpaid plans. Current T-Mobile customers will also have to enter a new email address if it's already connected to a T-Mobile account. The plans available:
T-Mobile ONE Prepaid with unlimited voice, text, and data for $70; 30 day expiry
Simply Prepaid with unlimited voice, text, and 10GB of LTE data for $40; 30 day expiry
Tourist Plan with 1000 minutes, unlimited text, and 2GB of LTE data for $30; 21 day expiry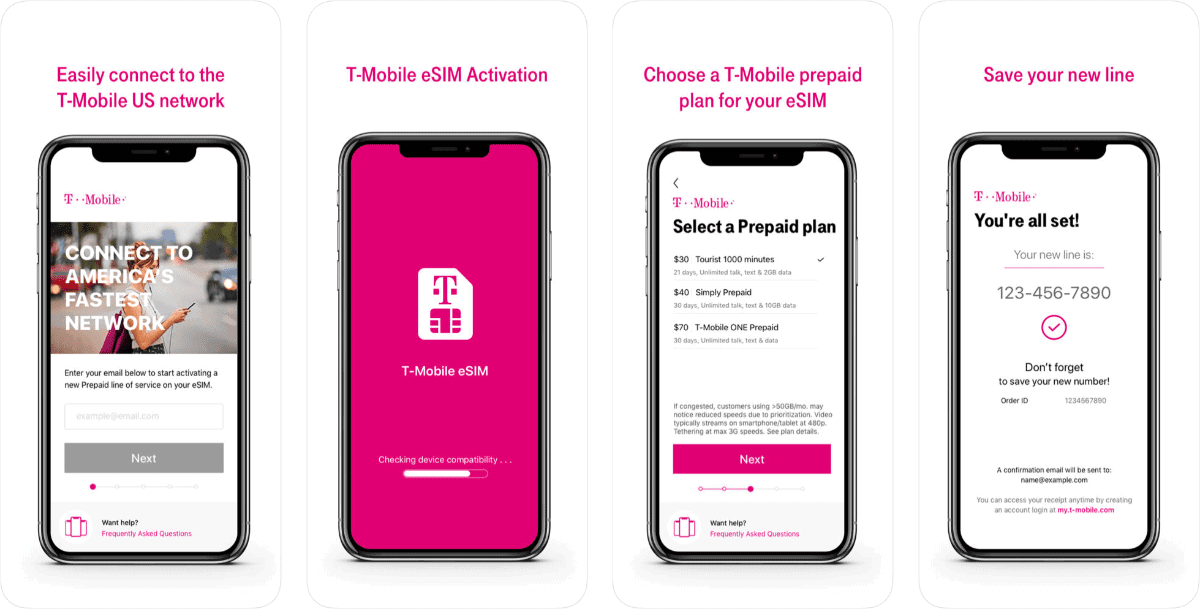 T-Mobile is marketing the Tourist Plan for people entering the United States who want to quickly add U.S. service. One you choose a plan a new T-Mobile number is shown on your screen and confirmed via email. iOS 12.1.1 will show you a dual cellular signal icon at the top of the screen. That is, if you're using an eSIM and a physical SIM at the same time.
The T-Mobile eSIM app is available on the App Store. Although the app says it's compatible with older devices, only the newest iPhones have eSIM capabilities.
[Here Are The Countries That Support eSIM in the new iPhones]