A number of Toyota's 2020 models are set to get AirPlay as standard. The company made the announcement Thursday, in the run-up to the Chicago Autoshow. Volkswagen also announced that, for the first time, one of its vehicles will support Apple's in-car technology.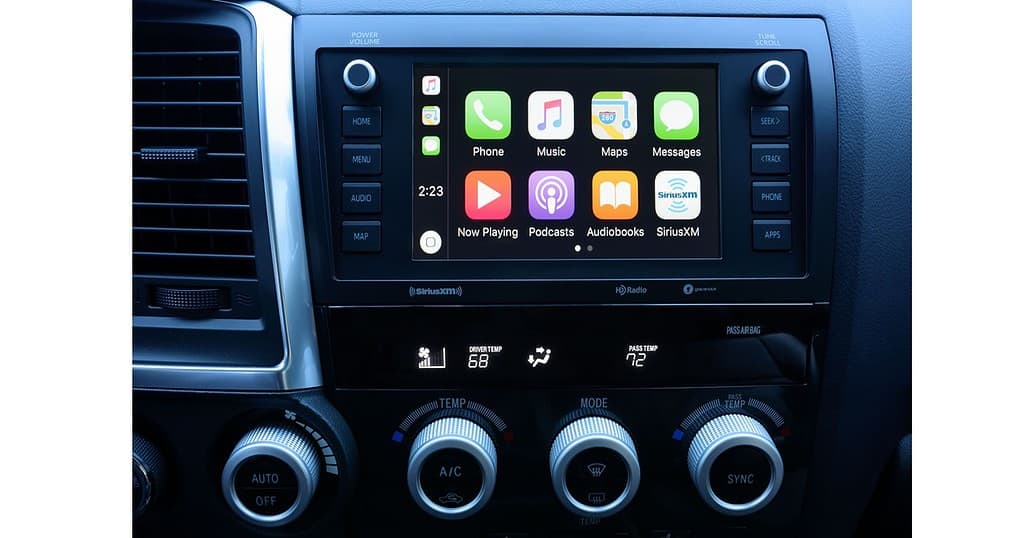 Upgraded Systems to Support Carplay
Toyota said that all 2020 Sequoia, Tundra, 4Runner, and Tacoma vehicles will utilize an updated audio system. The vehicles will support CarPlay, as well as Android Auto and Amazon's Alexa. The company also added that the Sequoia and Tundra CrewMax TRD Pro have been upgraded with JBL Premium Audio and Navigation. That feature remains standard in 4Runner and Tacoma TRD Pros.
The systems will be controlled on a 7-inch touchscreen on the Sequoia TRD Pro. The Tundra, Tacoma and 4Runner TRD Pros will have an 8-inch touchscreen
Meanwhile, at the Geneva Motor Show, Volkswagen revealed that its 2020 Passat will also have CarPlay integration. It will be the first time CarPlay has been available to Volkswagen drivers. CarPlay integration will come via the firm's updated Modular Infotainment Matrix (MIB3) system.