LONDON – UK lawmakers said Facebook "intentionally and knowingly" violated both data privacy and anti-competition laws in a report released Monday. They also called for tech companies to follow a compulsory ethics code, overseen and legally enforceable by an independent regulator.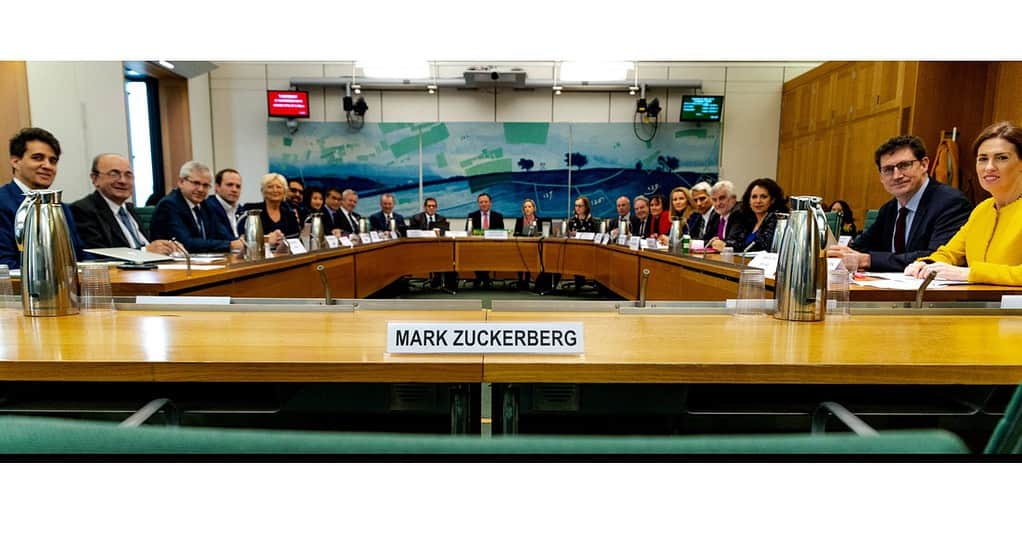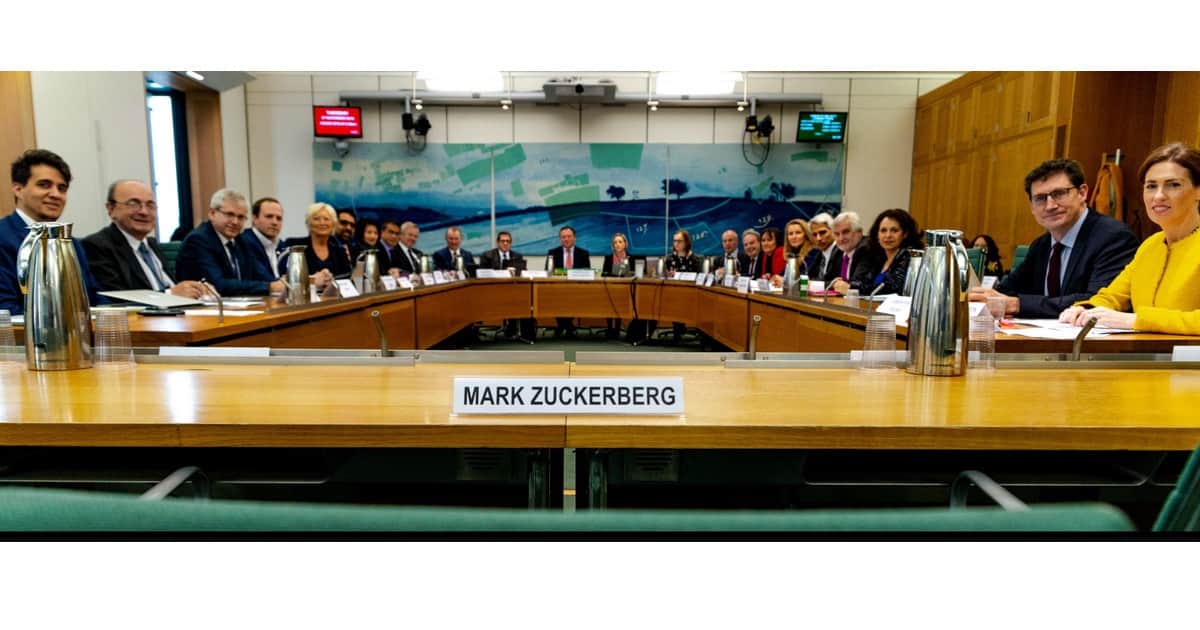 A report by the House of Commons' Digital, Culture, Media and Sport Select Committee of MPs said: "It is evident that Facebook intentionally and knowingly violated both data privacy and anti-competition laws." It also blasted CEO Mark Zuckerberg for failing to appear in front of the committee in November 2018, when members from Parliaments around the world joined the British MPs.
Recommending Powerful New Regulator
Following its criticism of how Facebook and other tech firms handle users's data, the report recommended:
Introduction of a compulsory Code of Ethics for tech companies overseen by an independent regulator
Regulator to be given powers to launch legal action against companies breaching the code
Social media companies obliged to take down known sources of harmful content, including proven sources of disinformation
Damian Collins MP, Chair DCMS Committee, said:
"The big tech companies are failing in the duty of care they owe to their users to act against harmful content, and to respect their data privacy rights. Companies like Facebook exercise massive market power which enables them to make money by bullying the smaller technology companies and developers who rely on this platform to reach their customers."
Mr. Collins added that tech companies continually fail to address" these issues, despite behind aware of them. "We need a radical shift in the balance of power between the platforms and the people," he said.