Understanding Retina and HiDPI Resolutions for Mere Mortals- TMO Daily Observations 2017-03-10
Retina and HiDPI displays, scaling, resolution… It all gets confusing pretty quickly, so Dave Hamilton and John Martellaro join Jeff Gamet to explain what they mean and how they impact what you see on screen. Dave also explains WiFi throughput terms and dives into the Tough Bar MacBook Pro's wireless network antennas.
Sponsors
iMazing 2 is the Mac App which simply lets you do more with your iPhone or iPad. You can copies files to and from your iOS devices, backup all your files, save voice messages, and more. You can try iMazing 2 now for free and get the app for 20% off.
Show Notes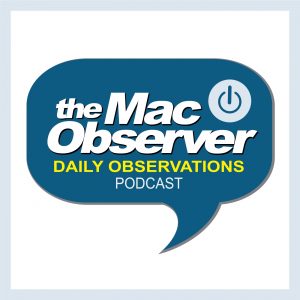 Sorting out Retina and HiDPI resolutions for your Mac and external displays
Touch Bar Retina MacBook Pro WiFi antennas and understanding WiFi throughput
Check out this week's Mac Geek Gab podcast for more great tech insight from Dave Hamilton and John F. Braun
TMO Daily Observations Twitter feed