I'm about to show you how to turn that old Mac hardware you have into something useful. It doesn't matter if it's an ancient PowerBook G4 or a slightly more recent model of MacBook. Just because it can't run the latest and greatest version of macOS doesn't necessarily mean it's time to put it out to pasture. In this article, I'll show you how you can revive a PowerPC Mac running Linux, like I'm doing on the PowerBook G4 I'm using to write this article.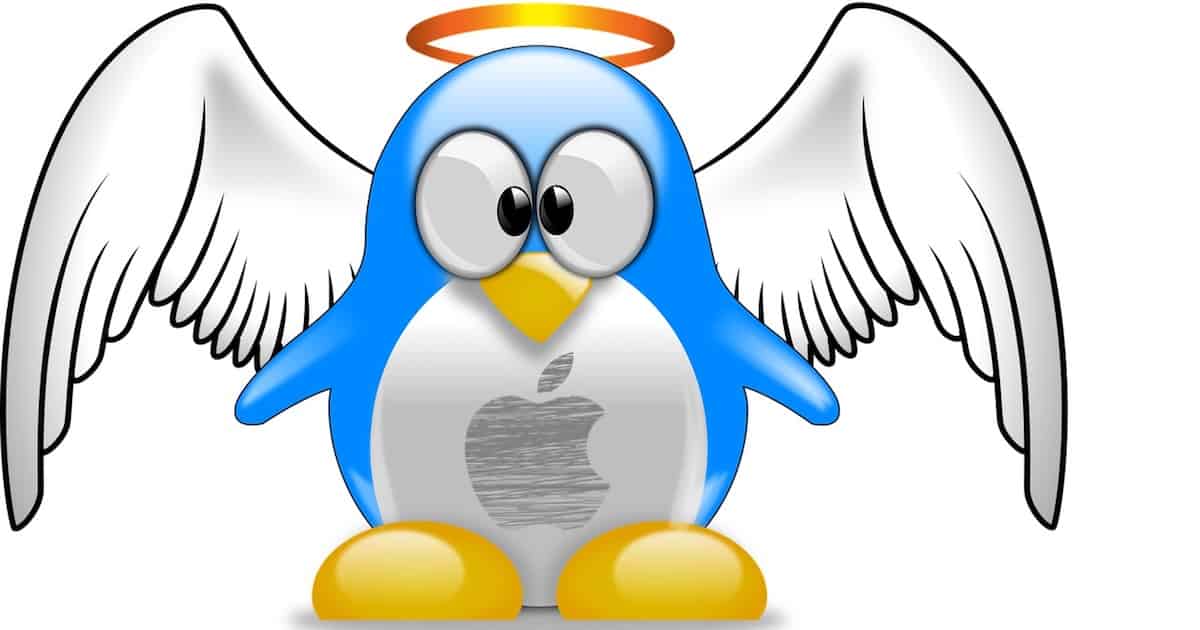 The Trouble With Old Hardware
The main challenge you'll run into with older hardware is that Apple considers it obsolete and stops supporting it. When that happens, you might think you're out of luck and need to retire what used to be an excellent machine. However, I'm here to tell you that even a 2005 PowerBook G4 can still run modern operating systems, with some TLC and tinkering. I was able to revive that PowerPC Mac running Linux.
My current build is running Lubuntu, a lightweight flavor of Ubuntu. The beauty here is that PowerPC is still alive, well, and fairly well supported.
What Can You Do With Older Hardware?
Curious what you might be able to accomplish with a PowerPC-based laptop? Here's what I've been able to accomplish so far, since I revived my PowerBook G4 and brought it up-to-date with a Lubuntu installation.
Write Markdown documents using Remarkable, a very excellent Markdown editor
Create and edit Word documents and Excel spreadsheets using LibreOffice
Surf the web
Handle email tasks
Create web pages
Much, much more
Getting the Revival on for Your PowerPC Mac Running Linux
What you need to get started depends on what type of optical drive you have in your G4- or G5-based PowerBook or Mac. If you have a DVD drive, you can simply burn the ISO image of Lubuntu 16.04 to a disk and start that way. My PowerBook G4 has a CD-R/W drive, though. Because of this, I had to create USB install media.
Assuming you're fortunate enough to be able to boot from a DVD, it's really simple. Just burn the ISO to a blank DVD, insert it into your PowerBook or other PowerPC-based Mac, and press the "C" key while the computer boots up.
My DVD Drive Doesn't Work, Though
If you are comfortable with Terminal on your newer Mac, this is still pretty simple. Heck, even if you aren't comfortable, the job can be done. Here are the steps you need to take.
Take note of what the filename is for your ISO image of Lubuntu 16.04..
Insert your USB Flash Drive.
In Terminal, find out the device ID for your USB Flash drive. Type this command into Terminal:

diskutil list

Look for the name of the USB flash drive, and remember what it's called. It should be something like

/dev/disk2s3

.
Now, we're going to unmount the USB flash drive so we can work directly with it in Terminal. Do this by typing this command in Terminal, replacing

disk2s3

with the device identifier for your USB flash drive:

diskutil unmountDisk /dev/disk2s3

Once that step completes, it will be time to create the USB flash drive installer you need to start installing Linux.
Creating a USB Installer for Lubuntu
You've got your USB flash drive prepped, and you know what to call it. Go ahead and issue this command in Terminal to create the USB installer drive. Change "lubuntu.iso" to the proper filename, and be sure to use your disk identifier in the of= parameter.
dd if="/Users/[username]/Downloads/lubuntu.iso" of=/dev/disk2 bs=1m
It'll take a few moments (or longer) to complete. Once done, you'll be ready to insert the USB installer into your PowerPC-based computer and boot from the stick. This part isn't so easy.
Using OpenFirmware to Find Your USB Installer
Many PowerBooks and other PowerPC-based Macs use OpenFirmware, allowing you to boot from devices that don't show up otherwise. This is how you might do a net boot, for instance, or boot from a USB drive. Note that not all PowerPC-based Macs support this, but most do.
To get into OpenFirmware, you'll need to reboot your PowerPC-based Mac. When you hear the startup chime, make sure you're pressing and holding Command-Option-O-F. Keep holding those four keys down until you see the OpenFirmware prompt.
Now, find out if your USB disk has shown up. Type this at the prompt:
dev / ls
Look through the list of devices for an entry like usb0, [email protected],1, etc. Hopefully, one of them will have [email protected] beneath it. If not, type this at the prompt:
probe-usb
Now you should see the right USB device. Take note of what it's called, then type this:
devalias
This gives you a list of aliases for the devices. Find the one matching your USB device (usb0, [email protected],1, etc).
Booting Your PowerPC Mac Into the USB Linux Installation
Finally, type this to boot from that device. Replace usb0 with the actual device alias you found previously.
boot usb0/disk:3,yaboot
Once it boots up, which could take some time, simply follow the instructions to get your PowerPC Mac up and running using Linux. I won't go into the finer details of partitioning the disk, since the assumption here is that your installed version of OS X is too dated for you to want to keep it.
If that doesn't work out, you might consider a netinstall of Linux. In a future article, I'll outline how you can go about doing that.
If you want to see first-hand the PowerBook G4 running Linux and you're attending MacStock July 15 and 16, find me. I'll be happy to show off my Frankenstein's monster of technology.