When I got my first AirPods a couple of years ago, I added them to the Find My app. I knew Apple's secure tracking software embedded in iOS would be helpful in locating my AirPods in case I misplaced or lost them. With the AirPods' tiny form factor, I was pretty sure I was bound to misplace or, even worse, lose them altogether. So, all new and old AirPods owners should know how to add their AirPods to the Find My app.
In this short guide, I will show you how to connect your AirPods and the Find My app. I will also include the steps for tracking your AirPods in case you lose them.
How to Add AirPods to Find My App
Unlike other Apple devices that are linked to an iCloud account, AirPods aren't connected to your iCloud account. To connect the earbuds with Find My, you need to first connect them to another Apple device. This can be your iPhone, iPad, or Mac. This is the only way for the Find My app to track your AirPods. Once you've paired your AirPods with one of your Apple devices, it will automatically be added to Find My.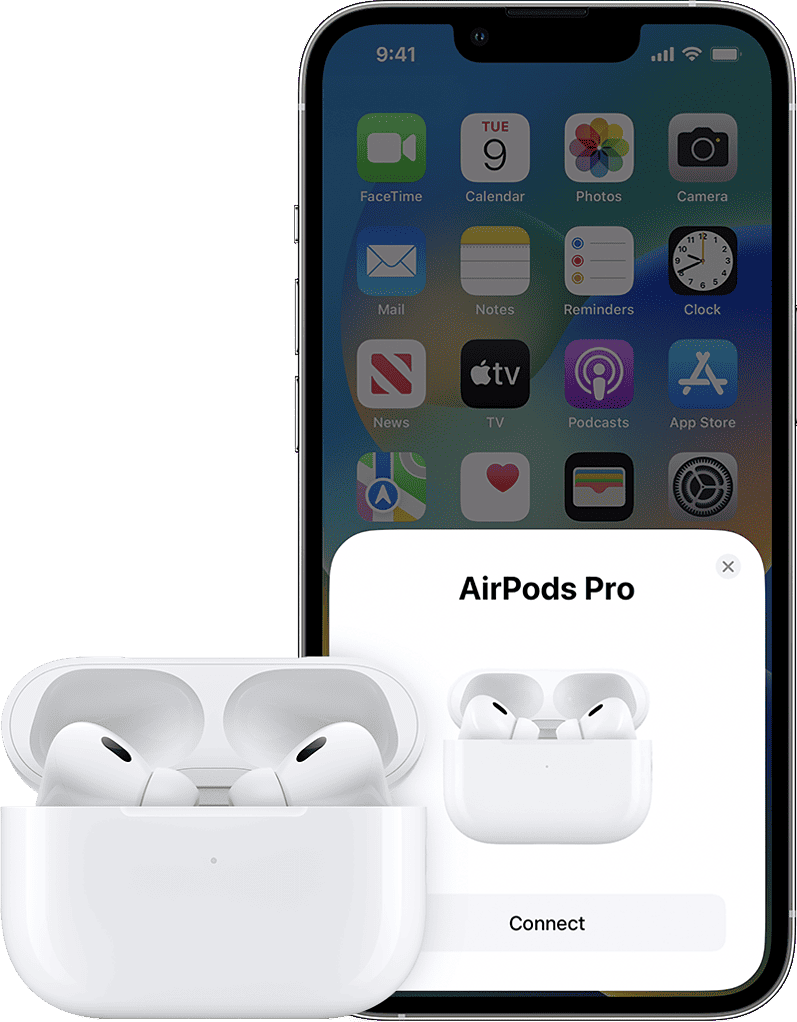 Time needed: 1 minute
Follow the steps below to pair your AirPods with your iPhone or iPad.
With your AirPods and iPhone or iPad near each other, open the lid on the AirPods' case.
On your iPhone or iPad, go to Settings > Bluetooth.

Toggle on Bluetooth.

Press and hold the Setup button at the back of the AirPods' case until the light inside blinks.
Tap on the name of your AirPods in the Bluetooth settings to start pairing.
How to Enable Find My App on Your iPhone or iPad
To track your AirPods using Find My, you need to enable the feature first on the Apple device you paired it with. Follow the steps below to enable Find My.
On your iPhone or iPad, go to Settings > Your Name.
Tap Find My.

Toggle on Find My iPhone, Find My Network, and Send Last Location.

Did you know you can locate your lost AirPods without using trusted device.
How to Locate Your AirPods Using Find My
Now that you've enabled the Find My app on your iPhone, you can easily track down the whereabouts of your AirPods. To locate your AirPods when they're online, follow the steps below.
Open Find My app on your iPhone.
Tap Devices > the name of your AirPods.

The app will show you a map of the location of your AirPods.

If you can't still find your AirPods, you can make them play a sound to help you locate them.
Can You Locate Your Offline AirPods Using the App?
Unfortunately, you won't be able to use the Find My app on your iPhone if your AirPods are offline or out of battery. However, you can use the last known location recorded as a starting point in locating them manually.
Finally, one last feature that could probably help you in tracking your AirPods is to switch the Enable When Left Behind feature on your iPhone Settings. You can set this for all your Apple devices. With this feature turned in, Find My will sound an alarm when you leave your AirPods or other device behind. That way you can easily go back and retrieve your forgotten Apple device.