For those that want to to check their Apple Card application, there's an easy way to do so. Apple naturally offers its own credit card, known as the Apple Card. While the card itself is incredibly popular, it also provides a wealth of features that are exclusive to card holders.
Offering Unlimited Daily Cash back with every purchase made, no annual or late fees and a free Apple-designed titanium card, there's a lot of reasons why so many choose the Apple Card. Not to mention you can also tie the card to your Apple Wallet, giving you the freedom to make touch-free purchases. However, applying for one can often be a challenge for some applicants. While signing up for one can be relatively easy, actually getting access to the card is another story altogether.
There are some things users should know when applying for an Apple Card, such as some of the requirements to actually apply, as well as what to do if you do not get a response regarding your application.
What You Should Know When Applying for an Apple Card
Before you even apply, it is worth noting that there are no pre-approval offers for the Apple Card. Everyone must apply to receive an offer. However, applying for the card only does a soft pull on your credit. This means that applying for the Apple Card has no impact on your credit. Furthermore, Apple will only do a hard pull on your credit, which will show up on a credit check and may possibly harm your credit, if you accept the terms and the conditions of the card.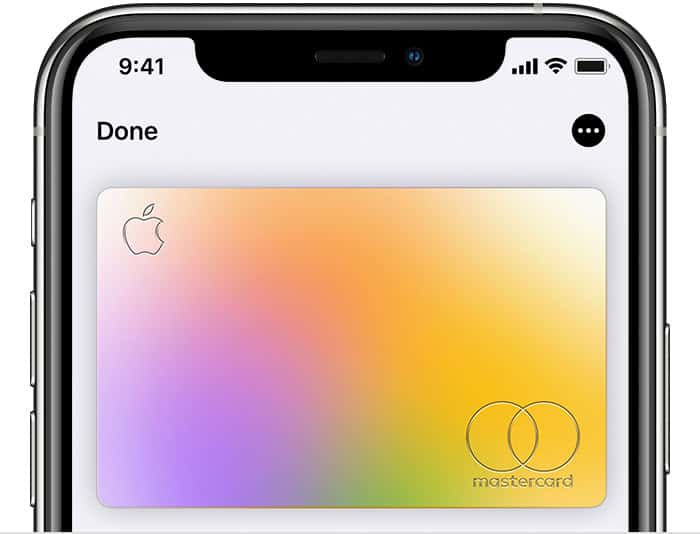 Applicants should also know that a minimum credit score of 700 is necessary to receive an Apple Card. If you have a credit score below 700, you more than likely will not receive an offer for the card. It is worth noting that it is possible to get an Apple Card with a credit score under 700, it is likely not worth the hassle. While there are other factors that come into play, such as income, your credit score will likely be the determining factor for the card and your credit limit.
How to Apply for the Apple Card on iPhone
To apply for the Apple Card, you can easily do it through your iPhone.
Time needed: 2 minutes
Open the Wallet app and tap the add button.

Select Apple Card, hit continue.

You will then need to complete your application.

You will be asked a series of questions, including income, social security number and more.

Review and agree to the Apple Card Terms & Conditions.

Accept your offer (should you get one).

If you are accepted, you will receive an offer of a credit limit and an APR.

You can also apply online through your desktop or mobile browser here.
How to Check the Status of Apple Card Application
For those waiting to hear about the application status of their Apple Card, there is a way to contact Marcus by Goldman Sachs to get some answers. However, before you get in contact with this banking institution, be aware that applying for an Apple Card may take a few days to get a response. If it has only been a couple of days since you applied, you may want to wait to contact the banking provider.
However, if it has been quite awhile since you heard from them, it is possible to call Marcus by Goldman Sachs in regard to the application status of your Apple Card. Finding out the status of your application should only take a few minutes. It is also worth noting that applicants are not able to check their status online. You are only able to check your status via phone.
To check your status, follow these steps:
Call 1-833-773-0988
You will then follow a series of automated prompts.
This will eventually lead to checking your application status, or speaking with a representative that can help you with your Apple Card Status.
You will be asked to provide your name and your Apple ID.
Either an automated voice or a customer service rep will inform you of the status of your application.
You will be informed whether your application is pending, approved or denied.
It is relatively common for applicants to receive a decision from Marcus by Goldman Sachs in a matter of days. It is typical for applicants to see approval even sooner than that. If it has been awhile since you heard anything regarding your application, it may be in your best interest to give customer service a call.
What to Know About Your Credit Limit
When it comes to the credit limit of the Apple Card, there are some factors that Marcus by Goldman Sachs considers for each applicant. The bank does not provide any specific information regarding credit limits: they are specific to the individual. Typically, this means that the bank is going to look at an individuals' creditworthiness. The higher your credit score and income, the higher the likelihood that you get a larger credit limit.
In terms of credit limits, the typical starting point for the Apple Card is around $2,500. However, there are some reports of the Apple Card having a credit limit up to $20,000.
Conclusion: Check the Status of Your Apple Card
Whether you're applying for the Apple Card for the first time, or simply waiting for a response from Marcus by Goldman Sachs, there are steps users can take to try and speed up the process. The Apple Card offers plenty of features and advantages that make it worth applying for, just make sure that you have the proper credit and income.
While you should get a response regarding the status of your Apple Card application rather quickly, these steps will help you if this is not the case. While calling an automated machine may not be the ideal situation for some customers, this will ensure you get the information you are looking for.