There's a particularly nefarious form of hijackware that can take over Safari in iOS. Fortunately, there are three fairly easy ways to solve an iOS browser hijack (also called a Safari hijack): clearing your cache, disabling JavaScript, and using an external link to force open a new window or tab. I'll explain each of these methods below.
You can skip to the instructions if you don't want the description first.
Safari Hijack in iOS
A browser hijack, or safari hijack, is when a malicious webpage—or more likely, a malicious ad on an otherwise legitimate webpage—takes over your browser. There are a few different versions of this. One variant puts a dialog box on your screen asking you to call a phone number, like in the screenshot below.
WARNING: NEVER CALL A PHONE NUMBER LIKE THIS—IT'S A SCAM BY BOTTOM FEEDING SCUMBAGS TRYING TO TRICK YOU INTO GIVING THEM YOUR CREDIT CARD INFO!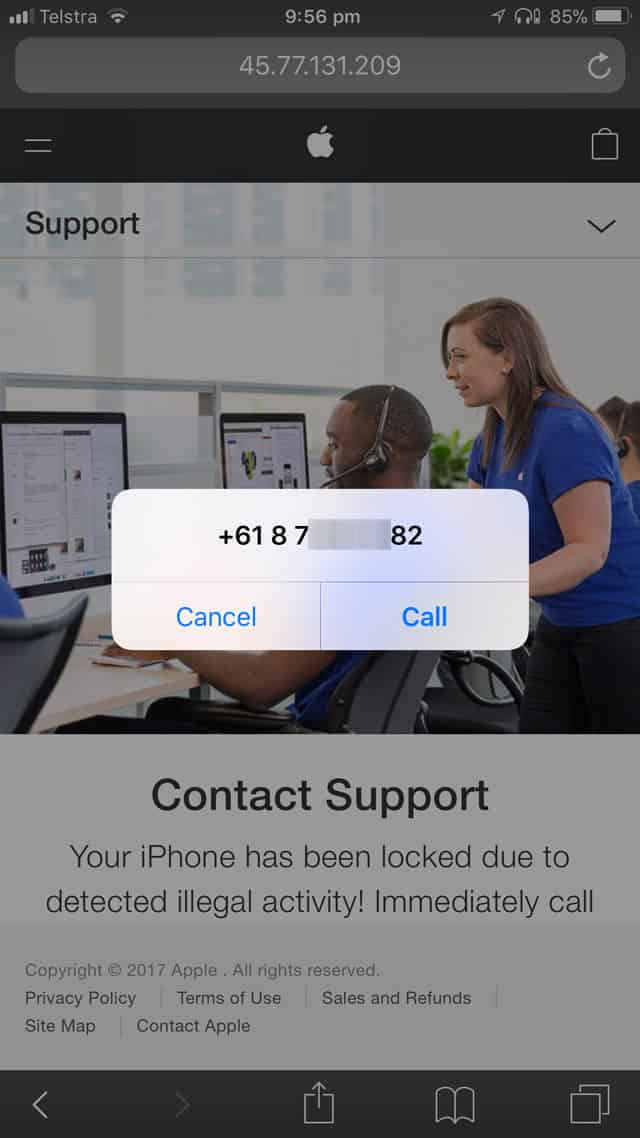 The way this one worked was that you couldn't cancel or otherwise dismiss the dialog box. And see how it looks all official, like it's something form Apple? It isn't. Instead, it's JavaScript shenanigans whose only goal is to get you to call the thieves and hand over personal data, credit card info, and sometimes remote access to your device.
So, as the warning says, don't fall for this, never call a number like that, and use the methods below to get around a safari hijack like this if you stumble into one.
Browser Hijack Variant
Another variation is the one I encountered below. In this version, a maliciously—or maybe just poorly—coded ad didn't hijack my entire browser. Instead, it hijacked the webpage I was trying to visit. No matter what I did, I was rerouted to some spammy BS site when I opened Safari.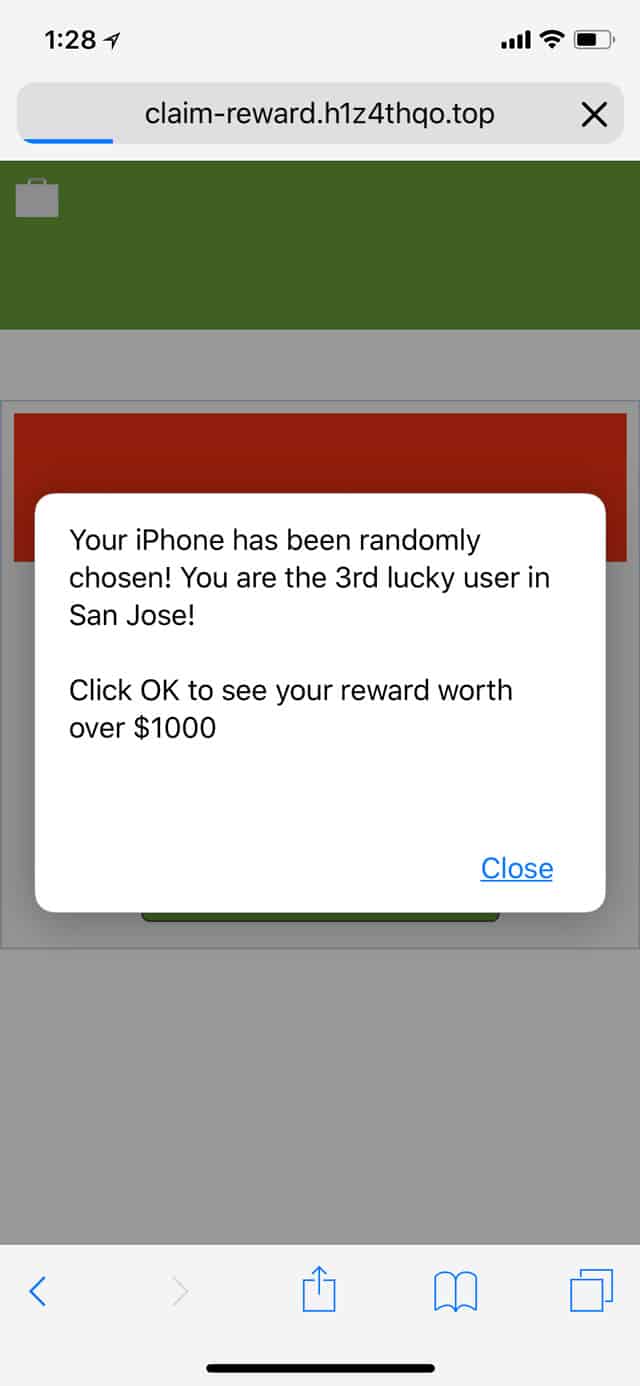 These hijacks usually aren't the fault of the site operator, and sometimes not even the ad network they're on. Spammers and thieves are engaged in an unrelenting effort to get their maliciously crafted ads onto ad networks, especially the automated ones. While most of those networks remove the malware ads (eventually), the bad guys are always trying to get new ones in.
Next: How to Fix a Safari Hijack in iOS 11