The new Apple Watch Series 4 has lots of color, connectivity, and case material options. I'll show you how to navigate Apple's website to select just the Apple Watch you want. I'm using Safari here in macOS. All images via Apple.com.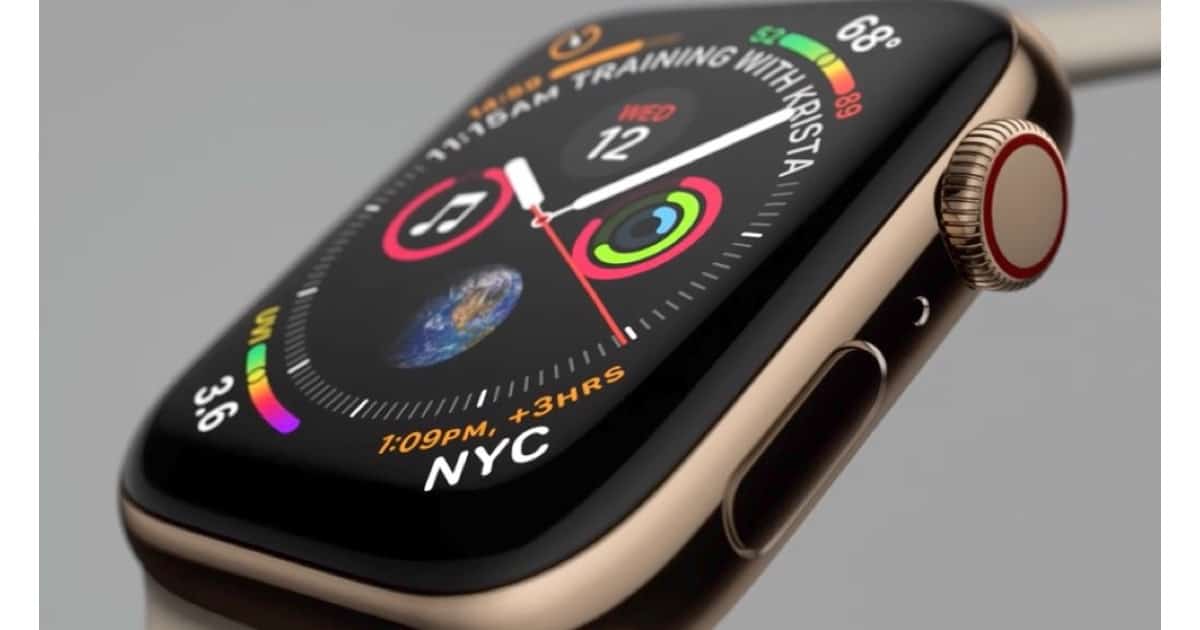 Select Your Favorite Apple Watch Series 4
1. Start by going to this Apple website URL: "Choose the Apple Watch that's right for you." Note the filter option in the white horizontal bar.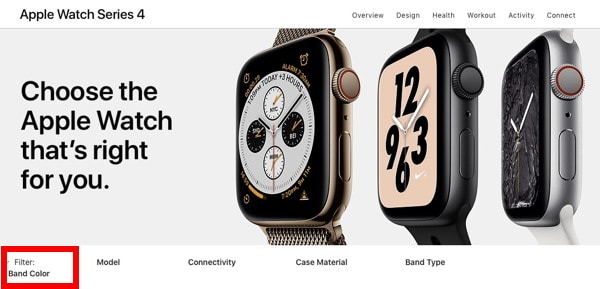 2. Click on the word "Filter." You'll see your options for Model, Connectivity, Case Material, Band Type and Band color. Start on the left, with the desired model, and note how some of the remaining options become dimmed (not available). As you do so, the available models and descriptions are displayed in a matrix below your selections.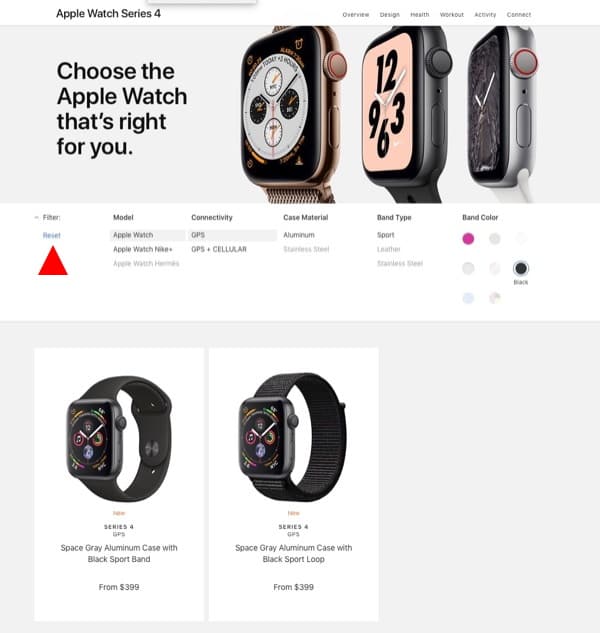 If you want to start over, click on "Reset."
3. In the matrix of available watches that met your filter criteria, click on one. This will bring up a purchase page for the selected Apple Watch. Below is a partial screenshot.
4. Now, select the (outlined) Case Size and Connectivity options. You'll then see the price before AppleCare+. When pre-orders open on Friday, September 14, you'll be able to proceed with your order. Meanwhile, you can add the selected model to your favorites. (You'll need to be logged in with your Apple ID.)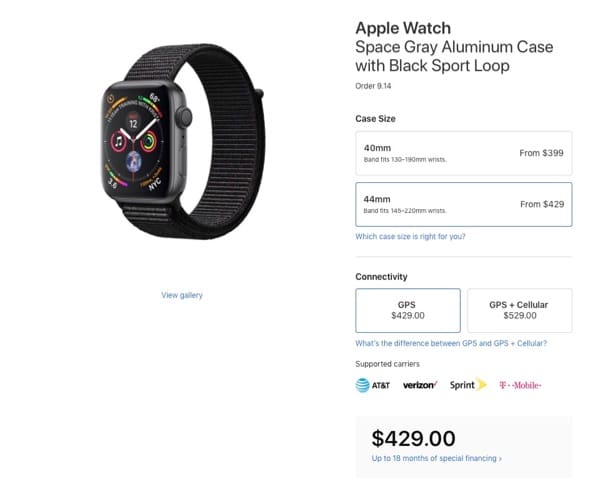 5. Details and Features. If you scroll down furter, you'll see the specific features of the model you selected. This is where, by the way, you'll see which front crystal material that model comes with. As before, aluminum cases get Ion-X glass and (the more expensive) stainless steel cases get sapphire front crystals. All models use sapphire on the back to protect the optics.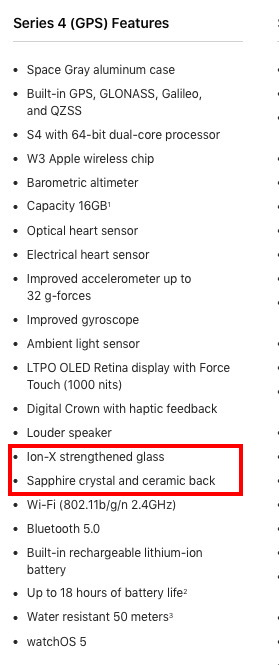 Note also, the electrocardiogram (ECG) feature has built-in hardware, but is awaiting FDA approval. A software update will enable the hardware later this year.
Things to Watch For
Note Apple's requirements.
Apple Watch Series 4 (GPS + Cellular) requires an iPhone 6 or later with iOS 12 or later. Apple Watch Series 4 (GPS) requires an iPhone 5s or later with iOS 12 or later. Apple Watch and iPhone service provider must be the same. Cellular is not available with all service providers.
Now you're all set to select, favorite and purchase just the Apple Watch Series 4 you want on September 14.