Bad sectors of your Mac's external HDD can cause data loss if you do not repair them in time. File corruption, unexpected shutdowns, and slow performance of your Mac are common symptoms of this issue.
A bad sector of your Mac's external HDD can cause significant damage to valuable data. Moreover, external HDDs have moving parts which make them prone to bad sectors and other hardware issues.
Today, we will learn ways to repair bad sectors on a Mac. So, next time you come across a bad sector on your Mac's external HDD you will know exactly how to repair it. Also lets take a look at basic ways to backup and recover data in case of emergencies.
To learn about ways to fix other hard disk failures, check out our guide on the same.
What Are Bad Sectors and How Do They Affect Your Mac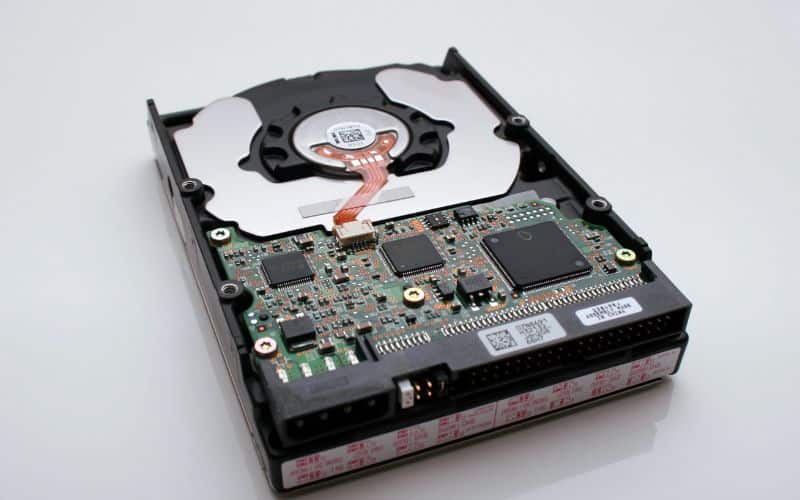 Bad sectors are damaged areas on hard disk surfaces that cannot be used to store data. Usually, physical damage to the external drive causes this issue. They can cause a variety of problems, including slow performance, file corruption, and even hardware damage. In extreme cases, bad sectors causes your Mac to shut down unexpectedly. When this happens, the system displays a kernel panic error.
The Different Types of Bad Sectors on Mac External HDDs
The bad sectors on a Mac's external HDD can be classified into two types.
Physical bad sectors: Physical damage is the primary reason why this type of bad sector occurs on a Mac's external HDD. A scratch on one of the disks inside the drive, accidental physical damage to the external HDD, etc. are some of the main culprits behind the existence of this type of bad sectors.
Logical bad sectors: These types of bad sectors are usually caused by software errors. A corrupted file system is the usual culprit.
Signs of Bad Sectors on Your Mac External HDD
Slow performance: When your Mac reads data from an external hard disk drive with bad sectors, it has to skip over those sectors. This slows down the reading process and can make the Mac feel sluggish and unresponsive.
File corruption: If data is written to a bad sector, it can become corrupted and unreadable. This can lead to the loss of important files and even drive corruption.
Unexpected shutdowns: If your Mac encounters a bad sector that it cannot avoid, it may shut down unexpectedly to prevent further damage. Your Mac does this to protect itself and avoid any further damage to the external HDD.
Other software or hardware issues on your Mac can also cause these symptoms. To get a basic idea of how to fix these issues, you can check out our related guide on how to fix a frozen MacBook Pro.
Best Methods To Repair Bad Sectors on a Mac
Logical bad sectors can be easily repaired with the help of Disk Utility or professional data recovery services. In some scenarios, Physical bad sectors can also be repaired. But it mainly depends on the extent of hardware damage.
1. Repair Bad Sectors on the Mac External Hard Drive With Disk Utility
We are going to see the steps to do this for both Intel powered Mac and Apple Silicon powered Mac. We will start off with iMac.
Time needed: 29 minutes
Steps to use Disk Utility to repair bad sectors of Mac external HDD on an iMac.
Restart your iMac. Now, hold down the Command and R keys until you see the following screen.

Now select Options. Then click on Continue.

Select Disk Utility from the menu and click on Continue.

In the Disk Utility Window, select View from the menu bar. From the drop-down menu, select the Show Only Volumes option.

From the section on the left-side section of the screen, select the Mac external HDD.

Now, click on the First Aid button from the menu bar at the top of the right-side section of your Mac screen.

In the First Aid dialog, click Run.
Disk Utility will attempt to repair the bad sectors now.
Note: Back up your data before trying to repair bad sectors on your Mac external HDD with Disk Utility.
2. How To Repair Bad Sectors on Mac External HDD With fsck Command
You can use the fsck command to repair bad sectors on your Mac external HDD. It is a command-line utility that is a part of the macOS on your device. You can use it to repair both internal and external hard drives.
Here are the steps to use the fsck command.
1. Go to Applications > Utilities and then open a Terminal window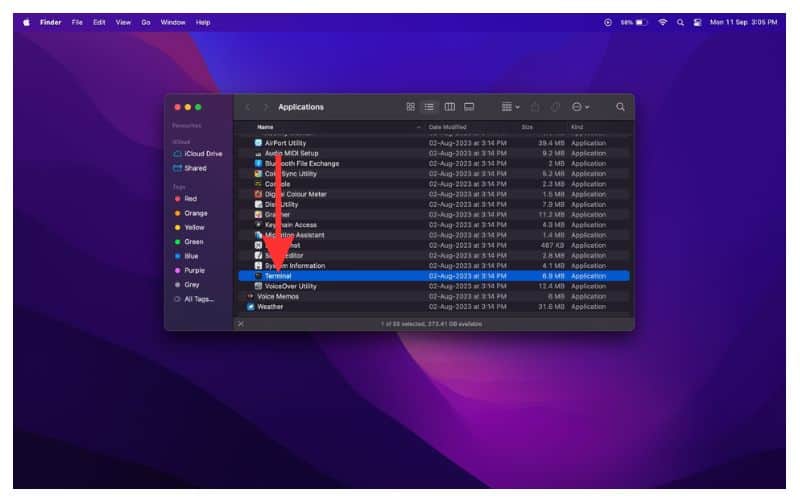 2. Type in the command fsck_hfs -fy /dev/[drive_name]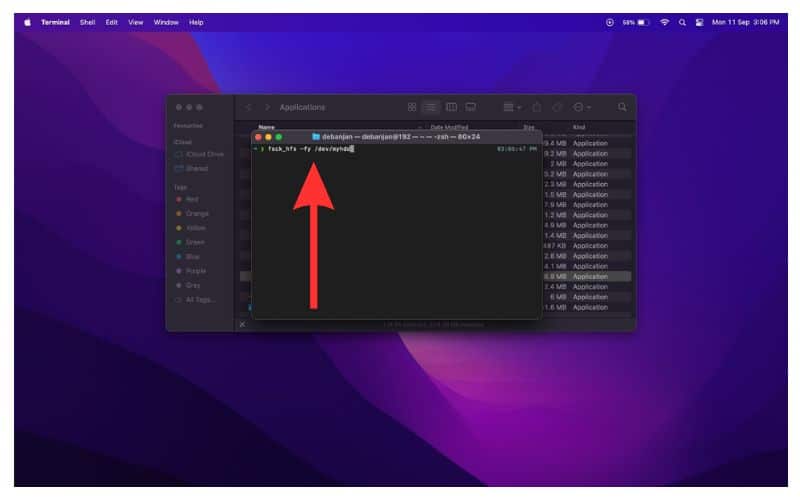 In place of [drive_name] type in the name of your Mac's external HDD. So, let us say your HDD's name is 'myhdd'. So, the command for this HDD would be, fsck_hfs -fy /dev/myhdd.
3. Now press Enter.
The command-line utility would now scan your external HDD for bad sectors. If the problem persists, your hardware might be permanently damaged.
Hard Drive Repair Software: Fix Bad Sectors and Recover Data
Hard drive repair software is a third-party application that can help you repair a bad sector, usually a logical one, on your Mac's external and internal HDD.
I will now give you a list of hard drive repair software. Some of these can also be used for data recovery and backup.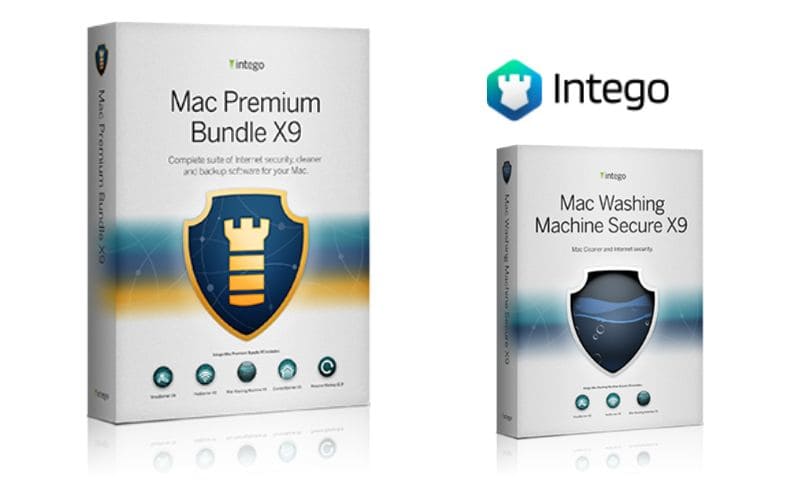 Intego X9 is an antivirus solution for Mac that protects your Mac from malware, viruses, and other threats. It touts a disk utility tool that can be used to fix bad sectors and other disk errors.
Best Features
Has a VPN service and a firewall to help secure your Mac.
Password manager to help secure your passwords, codes, passkeys, and other sensitive information in one place.
Offers disk cleaner with system optimizer feature.
Best For
Intego is an effective antivirus solution for Macs. Its disk utility tool is more than capable of fixing bad sectors.
Free Trial
30-day free trial.
4. DiskWarrior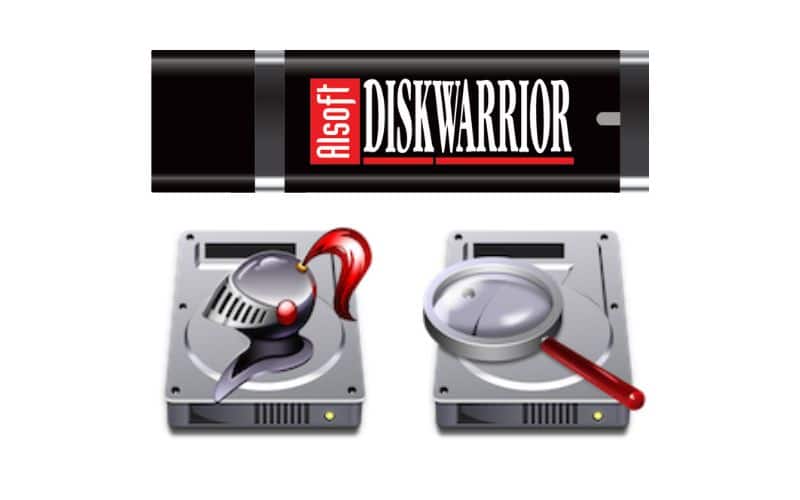 As its name suggests, DiskWarrior is a disk repair software. It can repair bad sectors among a number of other disk errors.
Best Feature
The data recovery feature allows you to recover salvageable data from damaged sections of your HDD. It can rebuild even severely damaged file systems on your hard drive.
It can create a bootable recovery disk for you that you can use to repair the HDD in case you have trouble booting it up.
The interface is user-friendly and is really simple, safe, and reliable to use.
Best For
DiskWarrior is a dedicated disk repair software that specializes in the ability to fix a number of HDD issues, including bad sectors. It is more powerful than the Disk Utility tool on your Mac. However, unlike Disk Utility, it is not free.
Trial Period
10-days trial period.
5. Onyx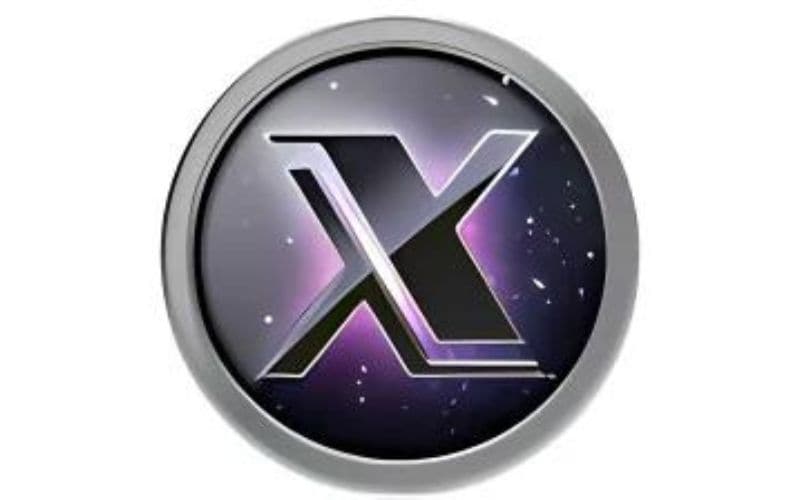 Onyx is a free and powerful Mac system utility tool. But, it is slightly complex to use so if not used carefully, it can cause serious damage to a Mac.
Best Features
In case of a corrupt drive, it can rebuild databases and indexes.
Repair a number of hard disk issues like bad sectors.
Optimizes performance, and declutters a Mac by cleaning junk files, caches, and other trash.
Best For
Onyx is a system utility tool that has a reliable disk repair feature.
Free Trial
It is free to use.
6. Data Rescue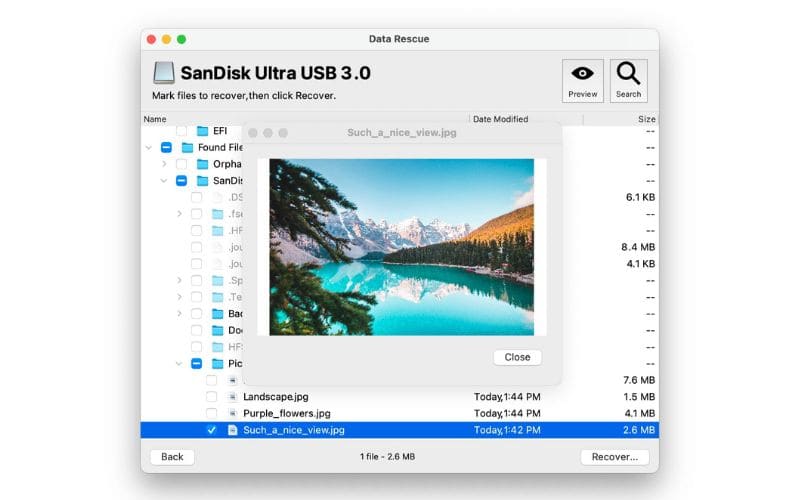 Data Rescue is a data recovery software for Mac that can recover data from USB drives, memory cards, damaged or corrupted hard drives, and other storage devices. In spite of being a paid tool, it is a popular choice as a disk repair tool.
Best Features
Data Rescue supports a wide range of file formats, including videos, documents, photos, and archives.
It can perform a deep scan of your storage device to recover even the most damaged or corrupted files. The Preview feature allows you to preview the recoverable files before recovering them so you can choose to recover or not.
Disk repair feature is designed to repair bad sectors on any hard disk.
Best For
Data Rescue can function as a disk repair software but is best used as a data recovery tool.
Free Trial
7-day trial.
7. Disk Drill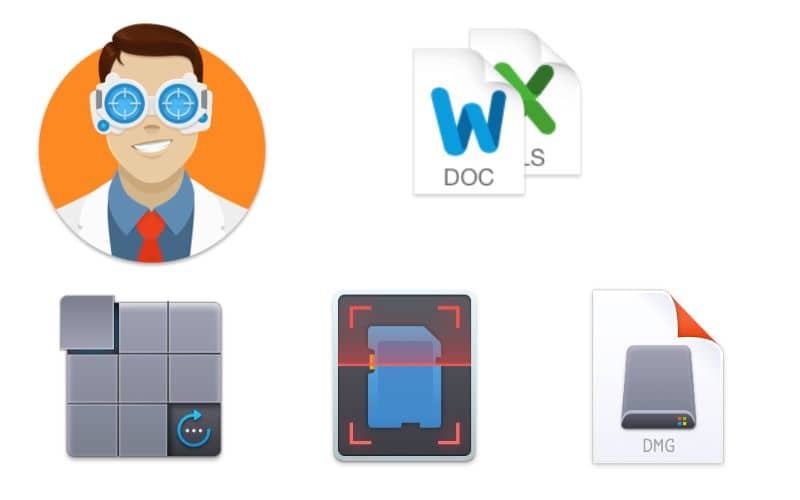 Disk Drill is a data recovery and repair software for Mac that can fix bad sectors and recover data from damaged or corrupted external hard drives. It has good bad sector repairing capabilities and can recover data from drives that have been formatted or damaged.
Best Features
Disk Drill can clone a Mac's external HDD, which is useful for creating a backup or transferring data to a new drive.
It is super user-friendly and especially helpful if you are not familiar with data recovery.
Supports a wide range of file formats supports that include photos, videos, archives, and documents.
Best For
It is an efficient disk repair and data recovery software.
Free Trial
5-day trial.
Importance of Identifying Bad Sectors Immediately?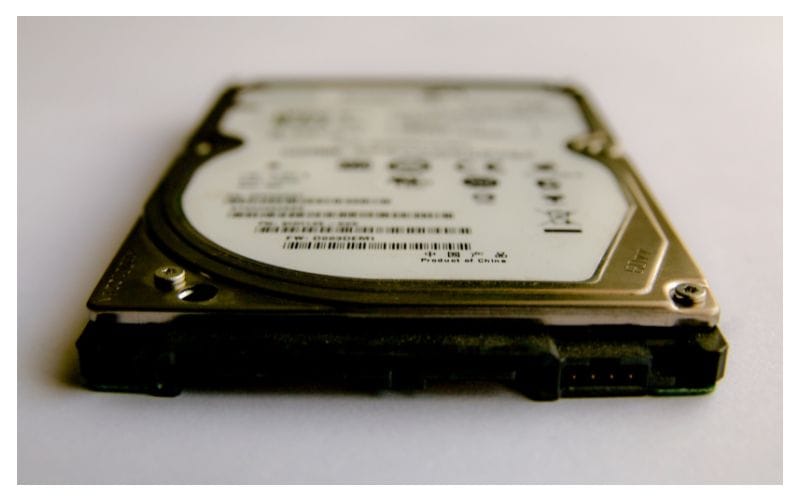 Now that you know how bad sectors hamper the functioning of your Mac, do you want to know why it is important to spot bad sectors on your Mac's external HDD right away?
Here is a list of reasons why you should always detect a bad sector as soon as you can.
1. Data loss prevention
Your Mac is where you work, study, play, or just store critical digital files and documents. If a bad sector is not detected and repaired, it can corrupt the data stored on your Mac. Furthermore, it causes issues with your Mac
2. Enhances drive lifespan
Hard disk drives store information like paper, a DVD, or a USB Flash Drive. It stores the data in various sectors on it. And there is a finite amount of space on the drive. (The usual capacities are 256 MB, 512 MB, 1 TB, and 2 TB.) Just like a DVD or paper, once the space runs out, you will either have to erase the old data or use a new external HDD to store the new data. Prolonged use of external HDD with bad sectors can cause irreversible damage.
3. Improve Performance
All hardisks are rated for a specific number of read and write cycles. In due course of time, Loss of thermal paste cohesiveness, wear and tear in hardware, corrupt software, etc. slows down the HDD. So, a bad sector will only exacerbate the issue. Repairing a bad sector will make your device considerably faster. It eliminates the speed reduction that occurs due to skipping of bad sectors.
What Causes Bad Sectors on External HDDs?
While physical damage and corrupt software are the most common causes behind the existence of bad sectors, there are other reasons too. Here are the most probable causes of bad sectors on your Mac's HDD other than the ones we mentioned in the last line.
Power surges: Sudden power surges or voltage fluctuations can damage your Mac's power adapter. In some extreme cases, power surges can also disrupt the electronic configuration of a Mac's external HDD. Unplug your Mac when you are not using it.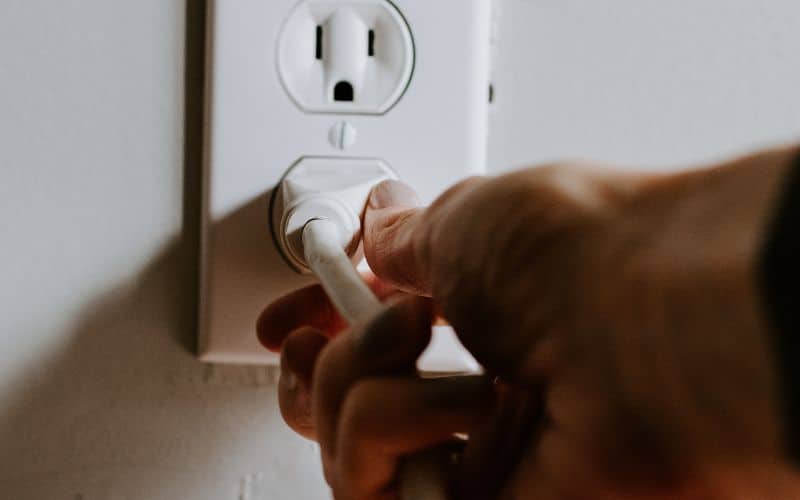 Corrupt firmware: If you do not update the firmware of your drive regularly, it may get corrupt. This can cause logical bad sectors.
Wear and tear: Hard disk drives, unlike the latest external SSDs (solid state drives), have moving parts. So normal wear and tear apply to the external HDD of your Mac. If it is old, there's an good chance of the HDD developing bad sectors.
If you come across a bad sector on your Mac's external HDD, please do not ignore it. If left unchecked, it can cause serious data loss and hardware damage.
So, I will now show you some ways to repair bad sectors, especially logical bad sectors. And, we will also look at some ways of data recovery to salvage recoverable files from the bad sectors of your Mac external HDD before you repair or replace the HDD.
Preventative Care for Your Repaired Mac External HDD
After you are done with the repairs of the Mac external HDD, here are a few tips to care for it. This will help prevent bad sectors from being formed again in the future.
Use a surge protector to protect the external HDD from power surges, which can cause damage to the drive.
Do not use the external HDD in extreme conditions or temperatures. This can put stress on the HDD and lead to further damage.
Keep the drive clean. Take it to an expert at least twice a year to get it opened up and cleaned. Dust and dirt can build up on the drive and cause overheating.
Remember to unplug the external HDD when you are not using it. This helps prevent power surge damages and data corruption.
Dropping or bumping the external HDD can cause physical damage to the drive. So, use it with care and caution.
Recover Lost Files from Mac External Hard Drive with Bad Sectors
There are quite a few data recovery tools in the market that can assist you with recovering your data from bad sectors. Remo Recovery Mac is one such popular software.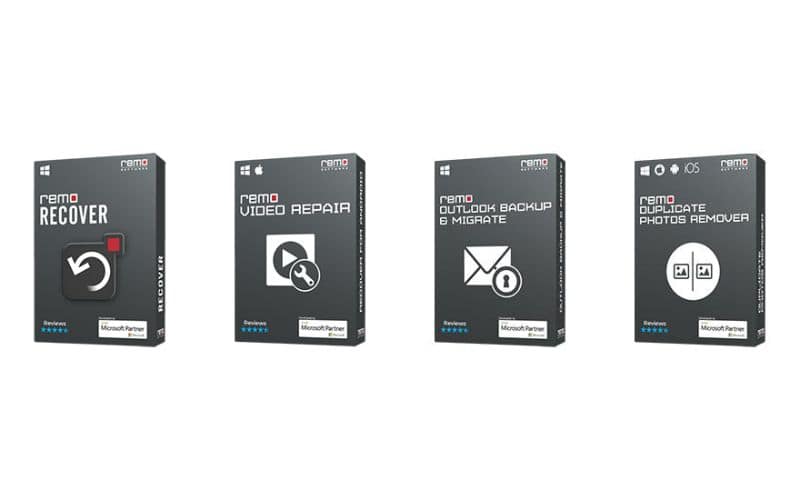 Remo Recover Mac is a powerful data recovery software that is easy to use and has a high success rate of recovery. It can recover data from formatted and damaged drives. Moreover, the free trial version allows you to recover your files for free. But to download the recovered files, you will have to get their premium subscription.
Free Trial
No free trial. Subscription costs $69.95 for a single-user /1-year license.
How To Use Remo Recover Mac
The steps to use Remo Recover Mac on your device are given below.
1. Download and install Remo Recover Mac on your device.
2. Connect the external HDD to your Mac and launch the software.
3. From the list of drives, select your external HDD.
4. Click on Scan to initiate a scan for salvageable files. Once done, you will be able to see a list of lost files that can be recovered.
5. Once you have reviewed the files, if you wish to save any of them, you will need to purchase the full version.
What To Do if You Can't Repair Bad Sectors on Your Mac External HDD
If all your efforts to repair your Mac external HDD fail, then I think it is time for a replacement. Or at least a hardware repair. So, you should take it to an expert, ideally Apple-verified or the HDD manufacturer-verified.
For any further queries regarding any Apple products or news, please reach out to us via the comments or through our website. If you found this article helpful, do share it with others who can benefit from it.