The iPad is a great device for browsing the web, watching videos, playing games, and more. But sometimes, typing on the iPad can be a challenge, especially if you have trouble seeing or reaching the keys on the onscreen k. Fortunately, there are some ways to make the keyboard bigger on iPad and customize it to your liking.
In this article, I will show you specifically how to do it using different methods, and answer some common questions about the keyboard.
Why Has My Keyboard Gone Small on My iPad?
If your keyboard appears smaller than usual, it may be because you have accidentally enabled the floating feature. The floating keypad is designed for one-handed typing and takes up less screen space. To return to the full-size keyboard, follow these steps:
Place both of your index fingers on the floating keyboard.

Drag your fingers apart to enlarge the keyboard back to full size.

Another reason why your keyboard might have become small is that you accidentally enabled the split feature for your keyboard. A split keyboard is a keyboard that is divided into two sides that may move independently of one another. It can be useful if you want to use both of your hands when typing, however, it will make the letters way smaller than usual. To undo this feature do the following:
Place your index fingers on both keyboard halves.

Afterward, drag the keyboards towards each other, then let go of them.

How Do I Make My Keyboard Bigger?
Enter Landscape Mode
You can use landscape mode to rotate your screen horizontally and make your keyboard wider. This can help you type faster and more accurately with larger keys. To enable landscape mode, rotate your device sideways until the screen changes orientation.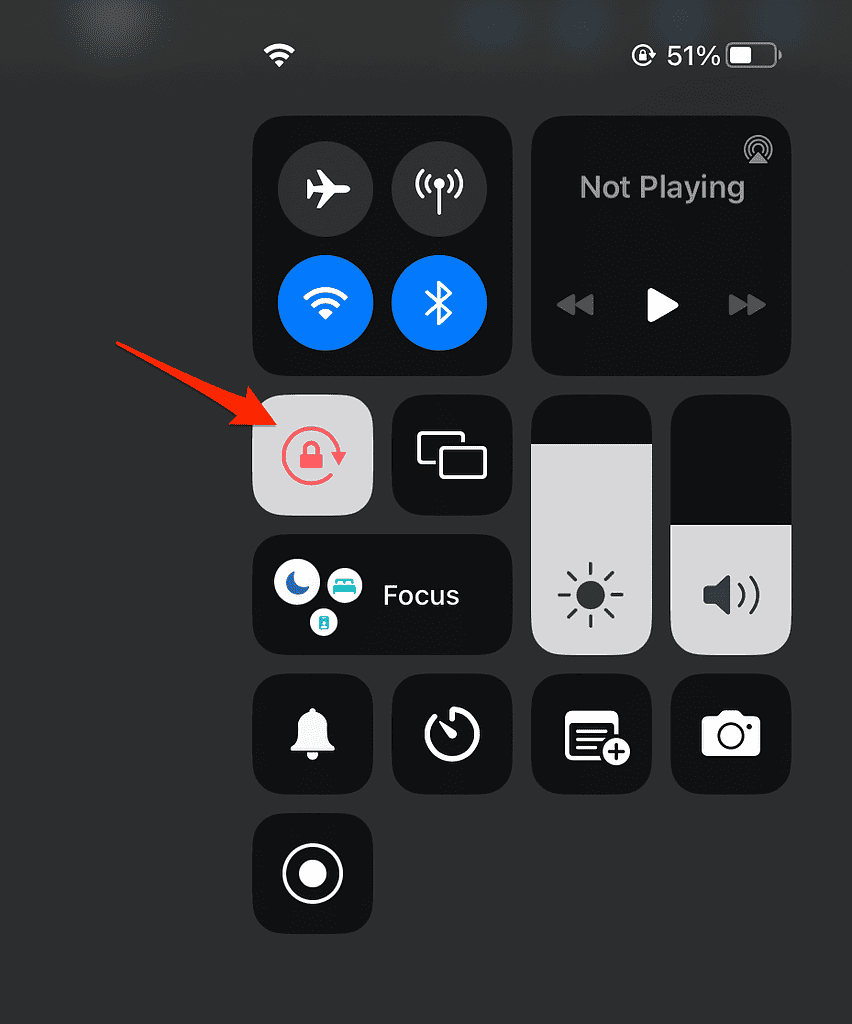 If this doesn't rotate your screen, you may need to turn off the Rotation Lock feature first. You can do this by swiping down from the top right corner of your screen and tapping the Lock icon.
Use the Zoom Feature
Time needed: 1 minute
You can use the zoom feature to magnify any part of your screen, including the keyboard. Here's how to make the keyboard bigger on iPad (Pro, Air, Mini):
Go to Settings > Accessibility > Zoom.

Enable the Zoom feature.

You can double-tap with three fingers to zoom in or out. You can also drag the zoomed-in window by the center of the bottom border.

To adjust the zoom level and other options, go to Settings > Accessibility > Zoom.

Next, go to Zoom Controller and enable the feature.

A controller will be displayed on your screen. Tap it to change different settings for the zoom window.
If you wonder how to make the keyboard bigger on iPad when using Apple Pencil, this is the best method there is.
Use a Third-party Keyboard App
You can use a third-party keyboard app to replace your default keyboard with a different one that has more features and customization options. Some of these apps may allow you to change the size, layout, theme, font, color, and more of your keyboard. To install a third-party keyboard app, go to the App Store and search for a keyboard app that suits your needs.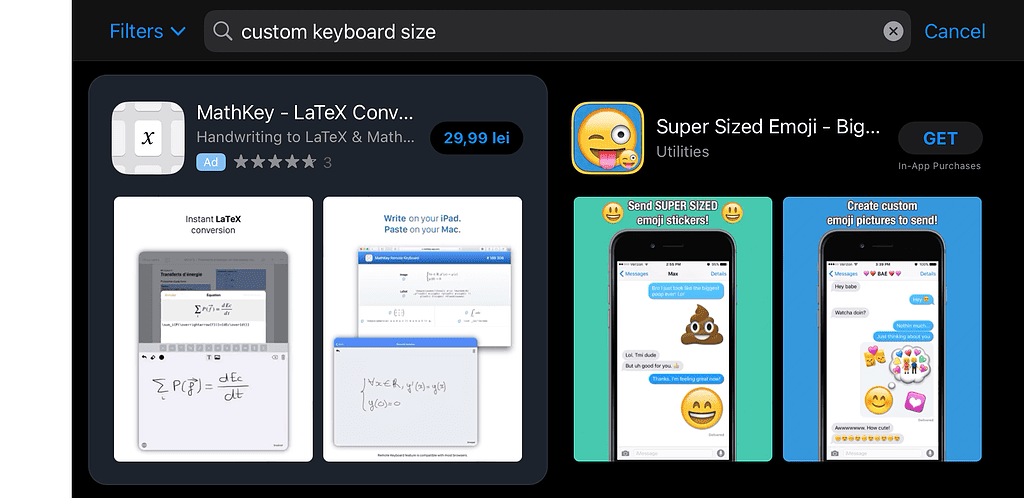 How Do I Get My iPad Keyboard to the Bottom of the Screen?
If your keyboard is not docked at the bottom of the screen, follow these steps to reposition it:
Tap and hold the keyboard key from the bottom-right side of the screen.

Note that besides the Dock option, you can also set your keyboard to be floating or split. However, as you probably know by now, these options will make your keyboard way smaller.
Can You Make Keyboard Letters Bigger on iPad?
While you cannot directly increase the size of the individual letters on the keyboard, using the Zoom feature, as described in the first solution, will effectively increase the size of both the keyboard and the letters. Alternatively, you can explore third-party keyboard apps that offer customizable letter sizes.
How Do I Change My iPad Keyboard?
The default keyboard might not be suitable for every user's preferences. You may want to switch to another keyboard layout, use a different language, or try a third-party keyboard app for additional features. So, here's how to do it:
Bonus: How Do I Increase the Size of My iPhone Keyboard?
There are several ways to increase the size of your iPhone keyboard, depending on your preferences and needs. Firstly, you can use landscape mode as we have shown above. The steps are the same on your iPhone.
Moreover, another method is to use the zoom feature. To enable display zoom, go to Settings > Display & Brightness > View and choose Zoomed. Then tap Set and confirm. Your iPhone will restart with the new zoom setting and everything will appear bigger on your screen, including the keyboard.
And lastly, you can always search for a third-party keyboard app that comes with more size options amongst other features.
Did you know that there are many more characters that you can type with your keyboard? If you don't but you want to find out more about it, check out our article on how to type hidden special characters on iPhone and Mac.