Ever since Apple ended the Free App of the Week promotion in the App Store in iOS 11, there hasn't been much of a good way to find paid apps that have gone free. Occasionally Apple will promote an app in their Apple Store app, but it's not the same. But we've found a couple of IFTTT recipes so you can be notified of free iOS apps.
Email and Notifications
IFTTT is a free service that lets you create "recipes" called Applets that perform a certain function. It works similarly to Workflow, except IFTTT plugs into a bigger variety of apps and services. Download IFTTT here.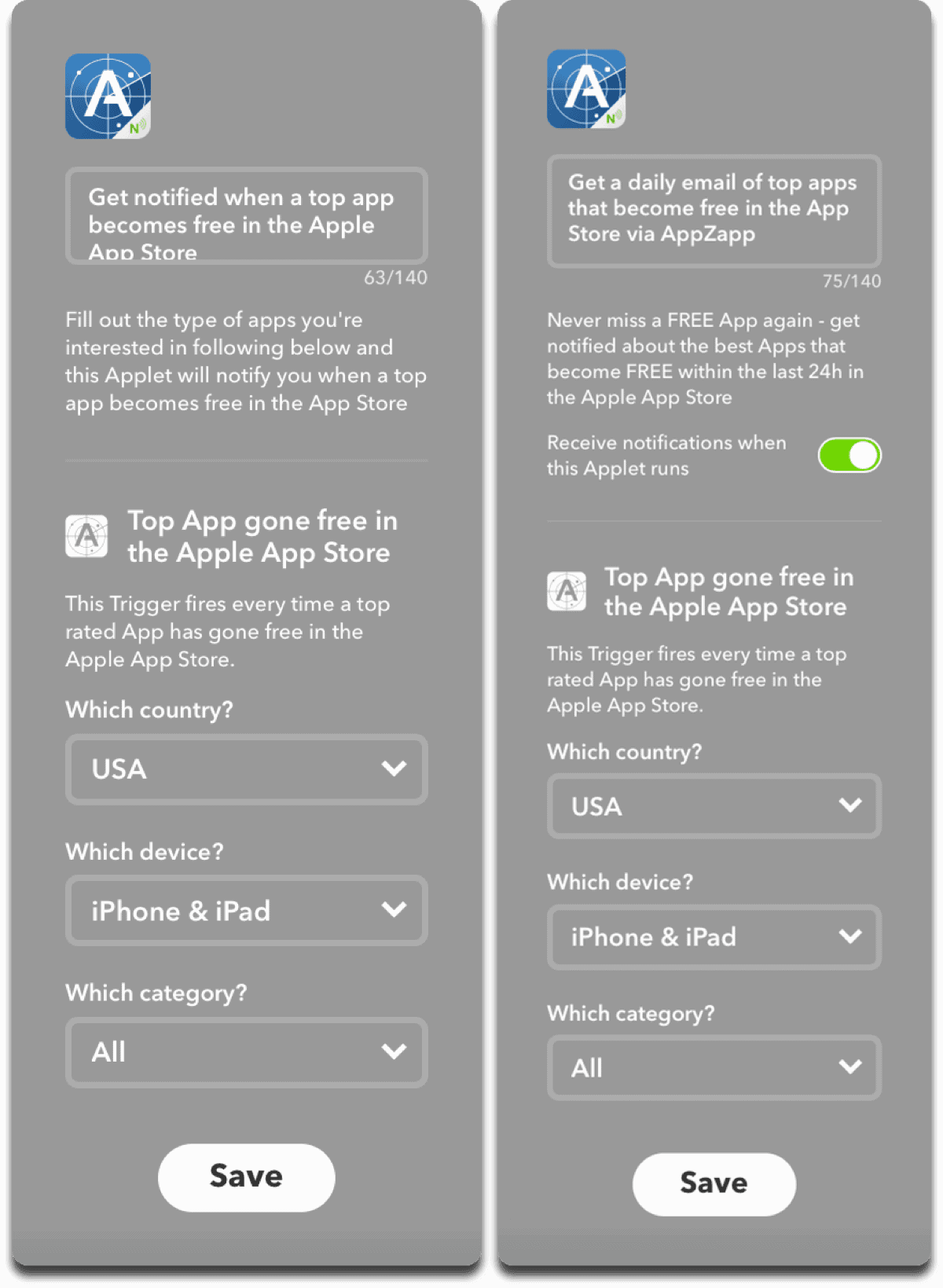 Both of these applets come courtesy of AppZapp. One is to get email notifications and the other will give you regular notifications via the IFTTT app. When you turn them on, you'll be asked to configure it. Select your country, device, and the app category you want. Then, whenever a paid app becomes free, you'll be notified.