Another day, another small but handy iOS 12 feature discovered. iOS 12 gives (some) users the option to have thesaurus results in the "Look Up" interface. Here's how it works.
Dictionary Only in iOS 11
Currently in iOS 11, you can select a word and tap "Look Up" to receive a dictionary definition of that word, plus additional results from Siri if available (such as news and financial information where appropriate).
You have the choice of which dictionary to use in the iOS Settings (Settings > General > Dictionary), but you're stuck with just a dictionary of some kind.
Dictionary and Thesaurus in iOS 12
Once you're running iOS 12, things change. From your iOS 12 device, head over to Settings > General > Dictionary. Here you'll see a list of dictionary options just like you had in iOS 11 and earlier. But if you look closely you'll spot two new entries.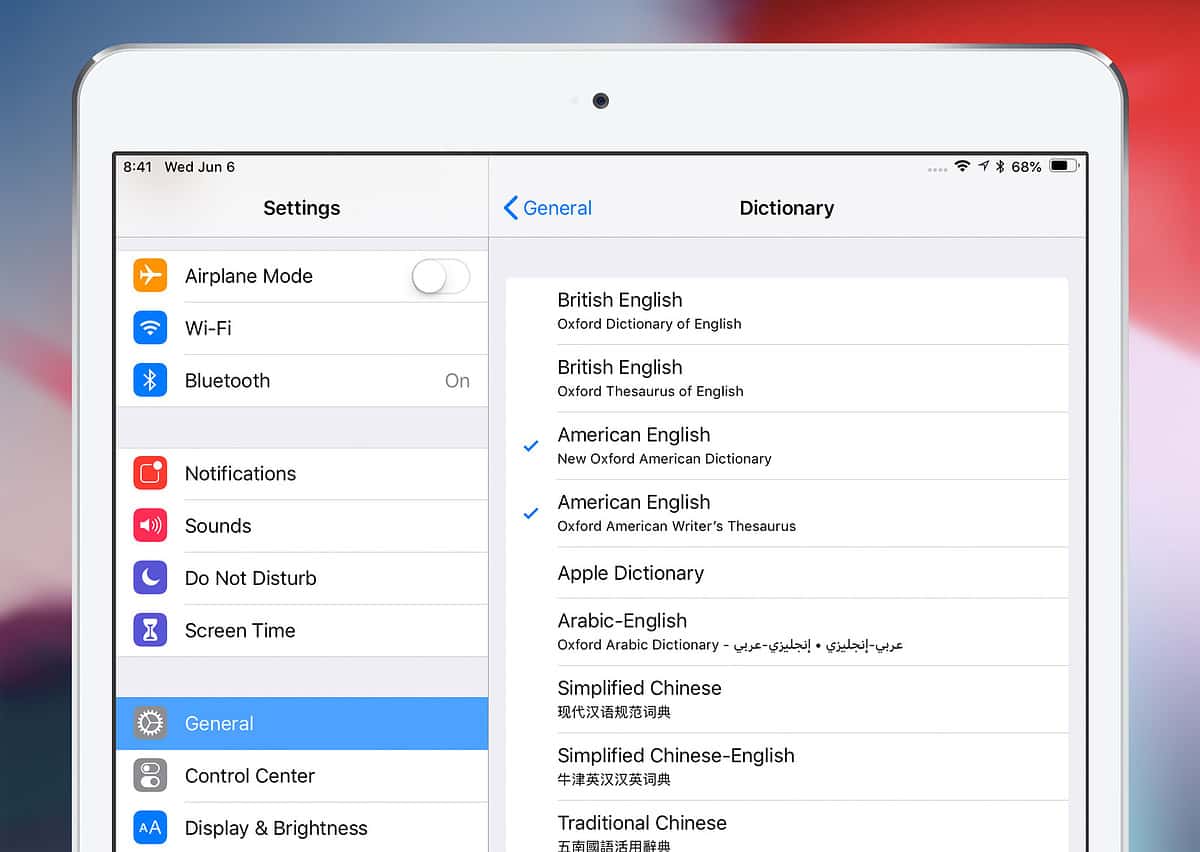 British and American English language sets now have the option to enable the thesaurus in addition to the dictionary. Just tap to select it (a blue check mark will appear) and then head back to any app where you want to look up a word.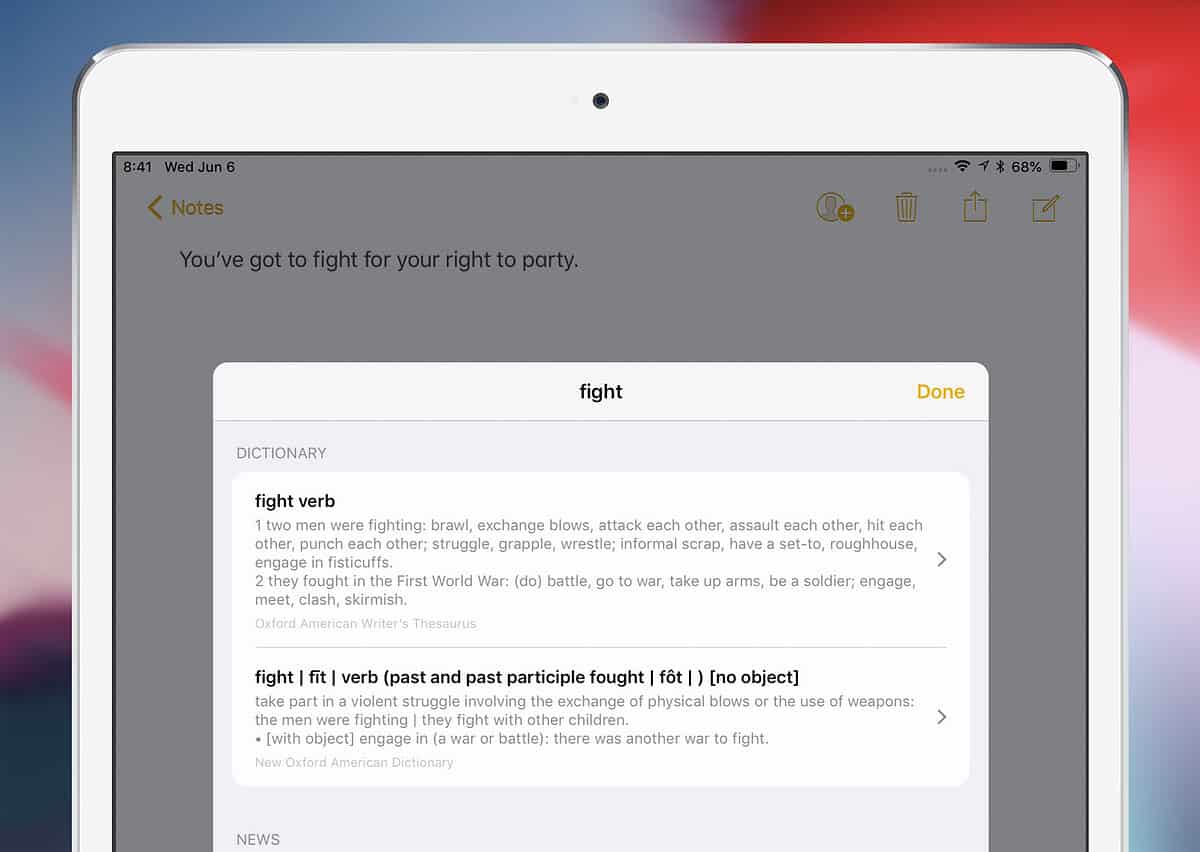 Select the word first and then choose Look Up from the pop-up formatting menu. Now, instead of just the dictionary results, you'll see the complete thesaurus results, too.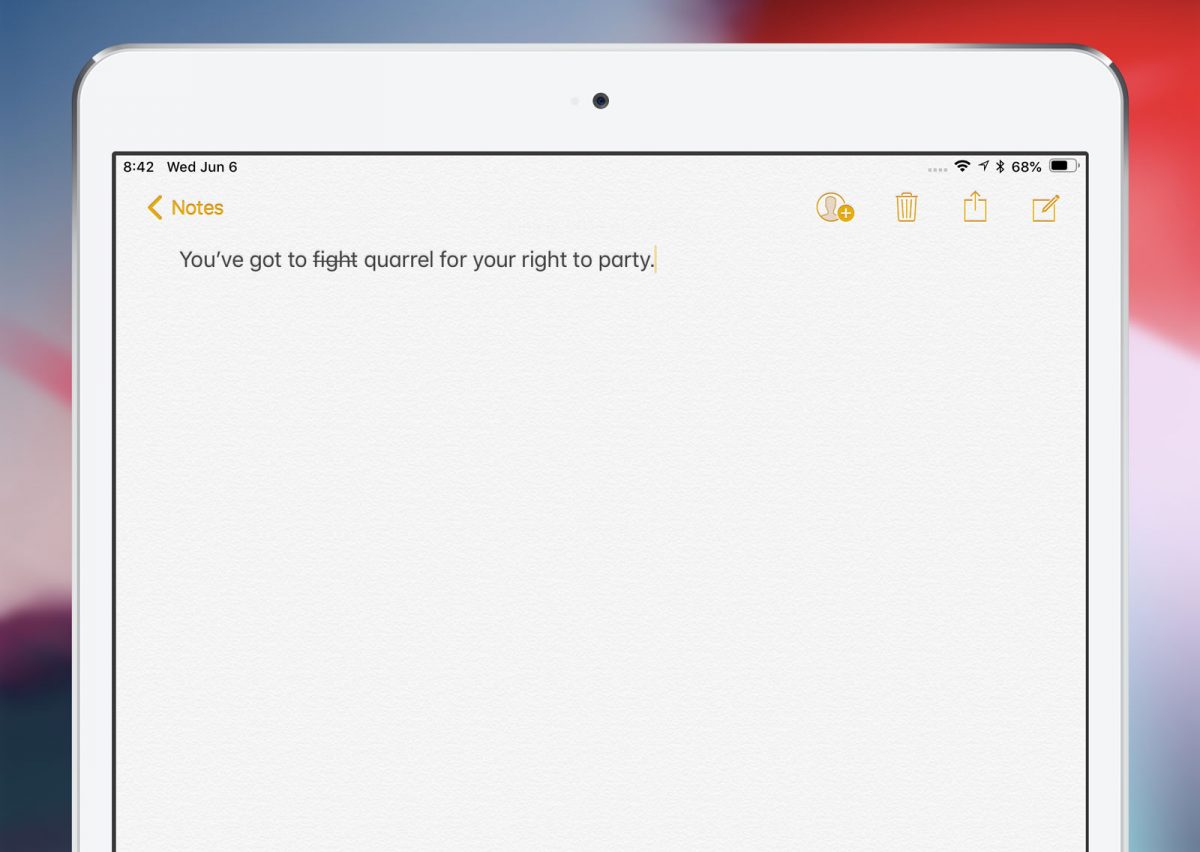 It's unfortunate that English is the only eligible language for this feature so far, but keep an eye out for Apple to add more languages throughout the rest of the iOS 12 beta period and beyond.
Featured image via Shutterstock.