Apple's podcast ecosystem hit a new high this week, the company announced via TechCrunch. Apple now hosts more than 550,000 "active" podcasts, up from 525,000 in April. The company's announcement arrived alongside news for podcast creators regarding the company's Podcast Analytics service.
Elaborating on the statistics, Apple claims that they host 18.5 million individual podcast episodes from 155 countries and in more than 100 languages. And highlighting a specific podcast, Apple reported that Stuff You Should Know is the first podcast to pass 500 million total combined downloads and streams.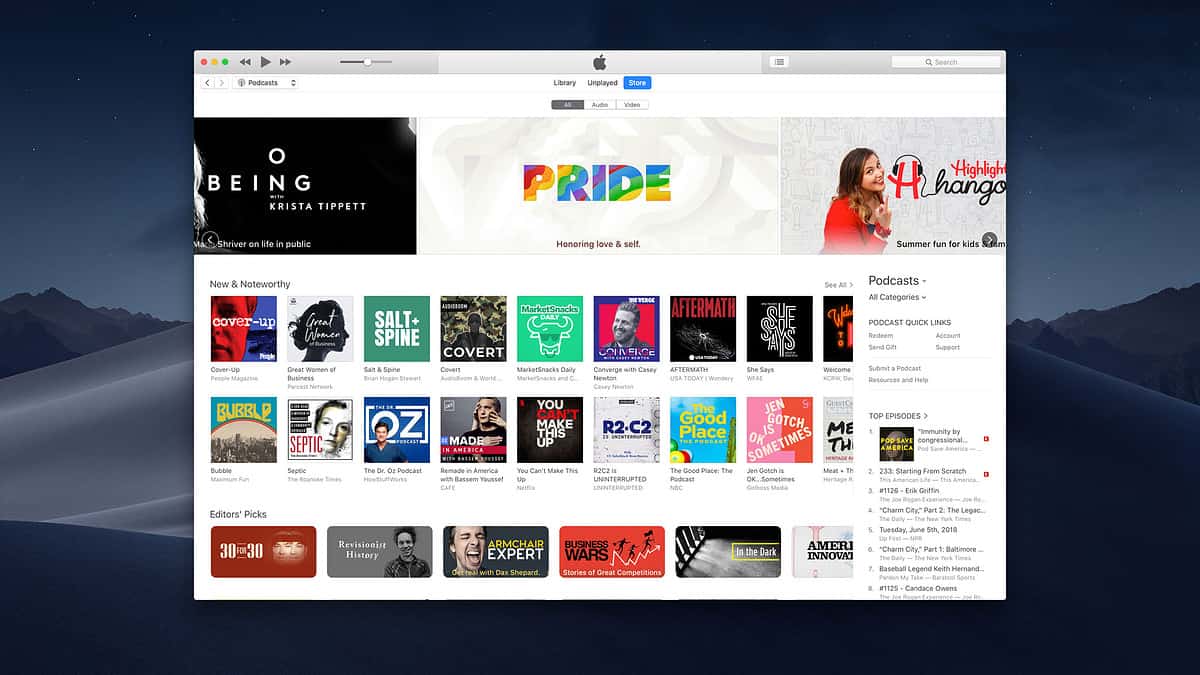 Looking at the entire podcast library, those 18.5 million episodes have combined for a cumulative 50 billion total downloads and streams, up significantly from a cumulative 13.7 billion in 2017 and 10 billion in 2016.
New Rules for Podcast Analytics
Apple's Podcast Analytics service, first released in beta last December, provides podcasters with valuable anonymized information about their audiences while still safeguarding user privacy. As the service is still relatively young, Apple is continuing to refine the requirements for podcasters who wish to participate.
This week, the company unveiled new rules for Podcast Analytics participants, although Apple hasn't stated when the rules will go into effect. New requirements include mandatory cover art and additional metadata, such as publication date.
TechCrunch speculates that this move is an early step in Apple's long-term plan to improve the technical quality and consistency of its podcast ecosystem. This includes a focus on mastering levels, to help prevent listeners from experiencing stark volume changes when listening to podcasts from multiple providers.
The danger, of course, is that Apple rolls out too many requirements over time that result in only established organizations being able to produce audio quality that meets Apple's standards. This would not only dampen the "wild west" nature of podcasts, where anyone with a microphone can compete against media giants, but also reduce the diversity of topics and opinions available to listeners.