Our iPhones are great at making our lives easier, but sometimes autocorrect just gets it wrong. So ducking wrong, in fact, that it's really ducking annoying. Turns out there's a workaround that lets you trick your iPhone or iPad into leaving the word you really typed instead of changing it to "duck."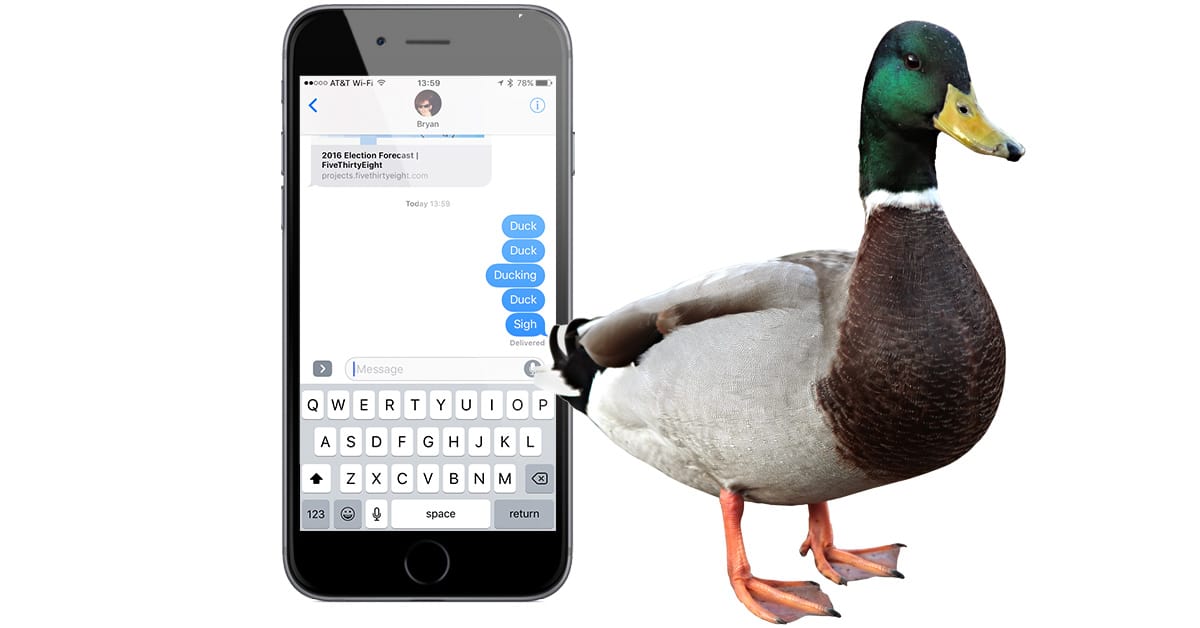 Before we get started, fair warning: The Mac Observer usually doesn't include words in articles that might get our mouths washed out with soap unless they're part of a relevant quote or necessary in some other important way. In other words, we typically don't drop f-bombs. Today, however, it's pretty much the point because lots of people do use words you can't say on prime time television—and it's annoying when your iPhone insists on changing what you type into the common name for Anas Platyrhynchos.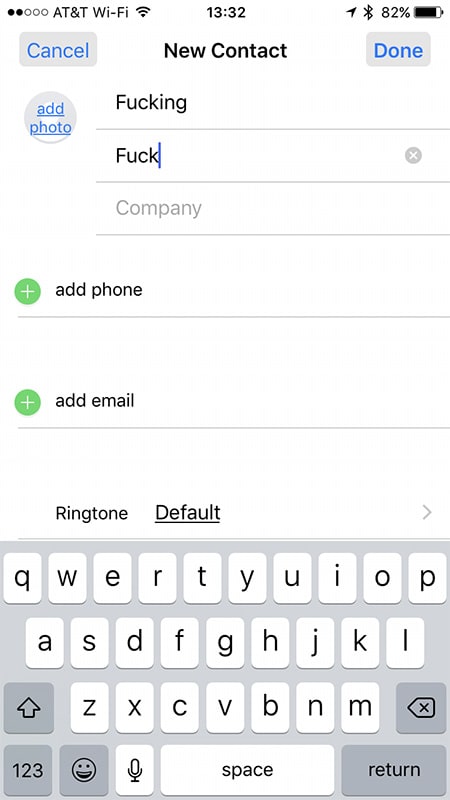 With that out of the way, here's how to trick your iPhone into not changing "fuck" into "duck" every time you type it: Make a new contact using the words you don't want your iPhone to autocorrect. I went with "fucking" for the first name and "fuck" for the last. I added a picture of a duck as the Contact photo, too, because I just couldn't not do it.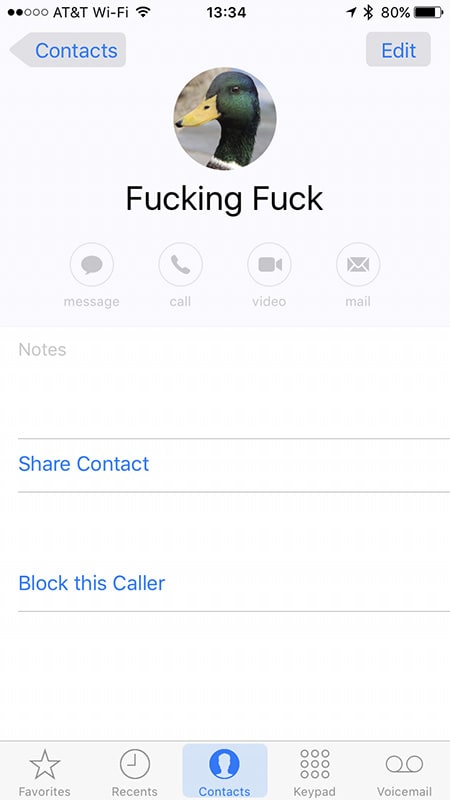 You can do the same with other words, too, and since iOS sees names in your Contacts as legit spellings they'll stay just as you type them. That means no more ducking autocorrect screwing up your important messages, and no more retyping the same ducking word over and over.
Thanks to Twitter user @thrasherxy for the ducking great idea.