It wasn't even announced during the WWDC 2017 keynote, but it's a feature more than a few gamers and other iOS users have been clamoring after for years. In fact, it's one of the reasons many iPhone owners end up jailbreaking their devices. It's also the impetus behind several third-party apps. Yes, you can now record your iPhone screen natively within iOS.
How to Record Your iPhone Screen in iOS
I never really thought I'd be writing a tip on how to record your iPhone screen in iOS, unless it was with a third-party app. It's a feature that has just made sense for so long, and Apple has ignored it. Now, however, it's there, if you know where to find it.
Bear in mind, of course, that this is based on what we see in Developer Beta 1 of the new iOS 11. Things are bound to change, such as the blue recording bar I lament being present when I record my screen.
Screen Recording is now an option for the customizable iOS 11 Control Center. Simply go to Settings -> Control Center and scroll down until you see Screen Recording. Tap on the green plus sign to add it to your Control Center.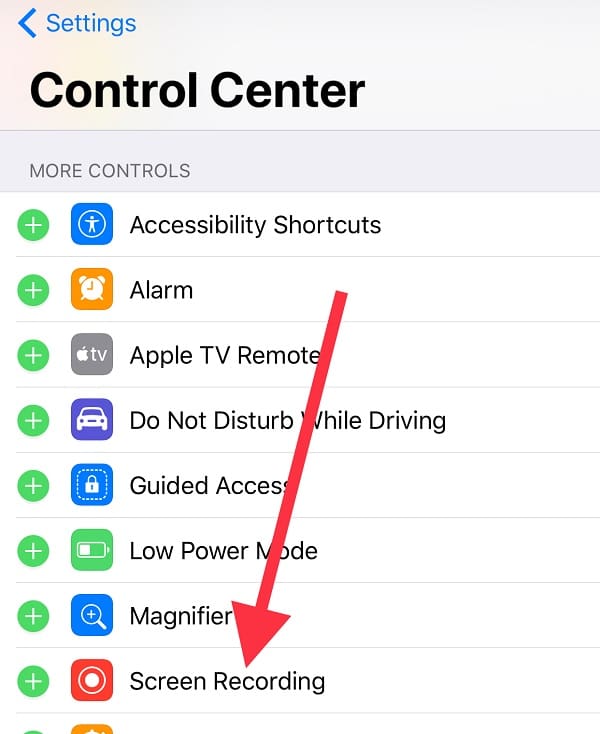 Once you have it added, you can swipe up from the bottom of your iPhone (or iPad) screen to bring up the iOS 11 Control Center. Then just tap on the button that looks like a recording symbol, and iOS will start making a video of everything you do on your screen.
You can stop recording by tapping the blue bar at the top of your screen and then Stop Recording, or you can return to the Control Center to turn it off. Your video capture is then saved to your Camera Roll, where you can edit or share it.
It's Good, but It's not yet a Replacement for Third-Party Solutions
As nice as the Screen Recording feature is, it's not yet a full replacement for third-party solutions like Reflector 2. For one thing, there's no audio yet — either from the microphone or from the iPhone itself. I could also do without the blue bar at the top of all of my recordings. Perhaps the feature still has more work slated, and changes will come with future developer betas. After all, we're only in the first beta right now.
The developer beta of iOS 11 is ongoing, and a public beta will begin at the end of June. The full release of iOS 11 is expected sometime in Fall 2017.