You may have heard the term 'RSS' before and wondered what it meant. Alternatively, you may know what it means, but when you search for news apps or RSS apps, a new term crops up: aggregator. Here, we explain what it all means, and in another article we'll share which apps we use at The Mac Observer.
RSS
RSS, which stands for Rich Site Summary or Really Simple Syndication, is a web feed that lets people access updates to online content in a standardized format. RSS feeds use a standard XML file format. This is compatible with many types of apps and programs.
An RSS reader, which is an app that lets you access RSS feeds, lets you access feeds from multiple websites. This is why it's popular among news gatherers. The terms news aggregator and RSS reader are usually interchangeable. It just means that the app gets feeds from multiple websites.
Some apps have more features than others, but they all have basic RSS reading at their core. RSS readers are great because you can access everything that the website has published. Not just popular articles, or articles that published at a certain date. All of it.
It's different than social media because you're in full control. You can choose which RSS feeds to follow, and you'll only see content from those particular websites. You won't see your friends or followers share articles that may not be relevant to you.
News
Now that we've found out that a news aggregator is the same as an RSS reader, what about a regular news app? Well, it's all about handling multiple or single sources. A news app typically includes only that particular website's articles. That isn't that great by itself. After all, why would you use a news app over a news aggregator?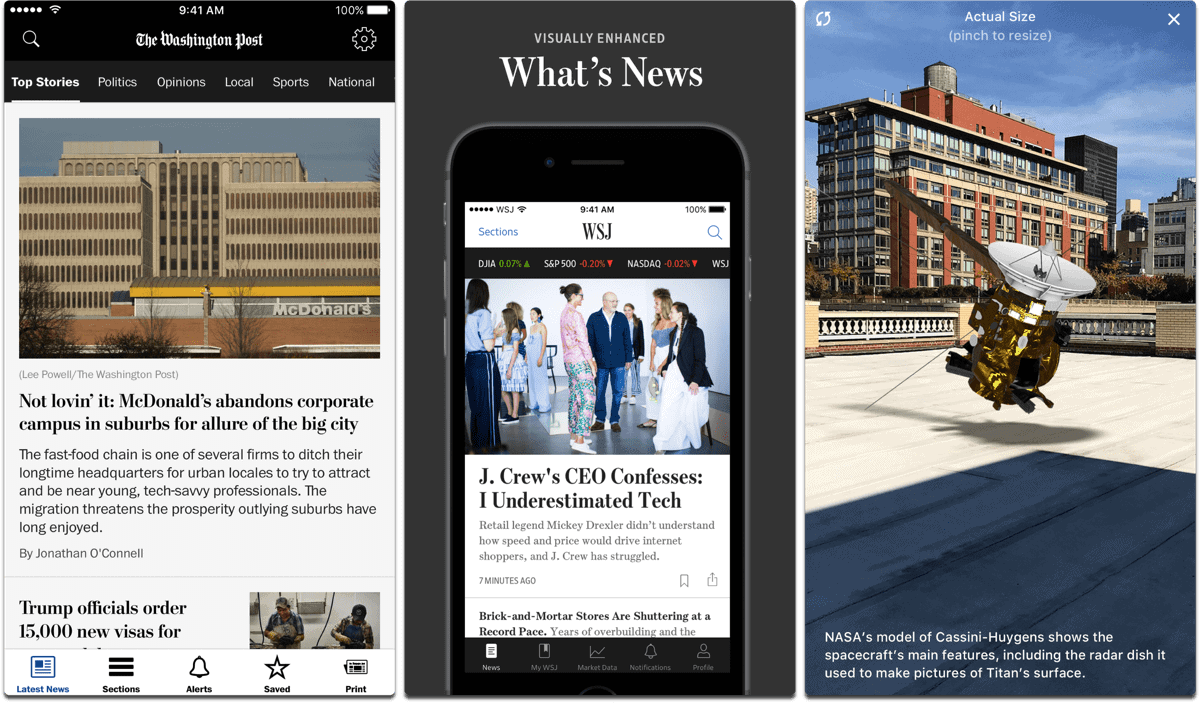 To overcome this, many news apps have other features besides news. For example, apps like The Wall Street Journal, The Washington Post, and Quartz have augmented reality content. Quartz also caters to younger readers with a text interface, GIFs, emoji, and images.
Both news apps and RSS readers are useful tools to stay on top of the news you care about. Which type of app you choose depends on your needs.