When it comes to video editing apps, you will never run out of good ones to download from the App Store. Most of these video editing apps for iPhone are free, but if you want more advanced editing features, you will have to pay for a premium choice. I've used many of these apps when creating Instagram and Facebook Reels and Stories, as well as YouTube Shorts (no, I don't do TikTok). Most of the videos I use are short clips taken using Cinematic Mode on my iPhone. So stitching them together and making minor edits can be easily done on my iPhone. For longer videos though, it's still best to do the video editing on a laptop using video editing software. However, if you're looking for video editing apps that you can use, maybe for social media reels and stories and even TikTok videos, this roundup of video editing apps for iPhone is for you. Some of these also caters to video enthusiasts who want to improve on their craft.
Free and Paid or Premium Video Editing Apps for iPhone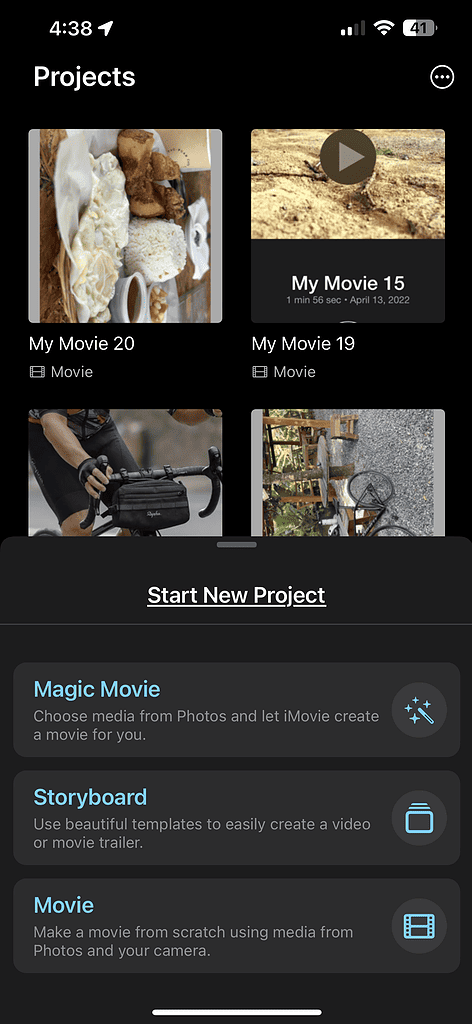 Before I talk about third-party video editing apps for iPhone, you must know first that Apple has its app, iMovie. This video editing app for iPhone is simple to use and offers pretty much all the basic features that you'd need in a mobile video editing app. The learning curve of iMovie could be summed up in two words — very easy. I mean, from the moment you launch the app and load up your videos, you'll have a fully edited video ready for posting on your social media account in a few minutes.
Some of the features of iMovie include 4K support, an ample selection of filters, decent themes that you can apply, free music that adjusts to your video's length, multi-track editing, and more. Most importantly, iMovie is an Apple app that pretty much assures you that it works well with any of your iOS devices.
(Price: Free)
Pros
Free for Apple users
Simple interface
Easy sharing feature
Cons
Takes up a lot of your iPhone's storage
Could be slow when working with large video clips
➡️ Get iMovie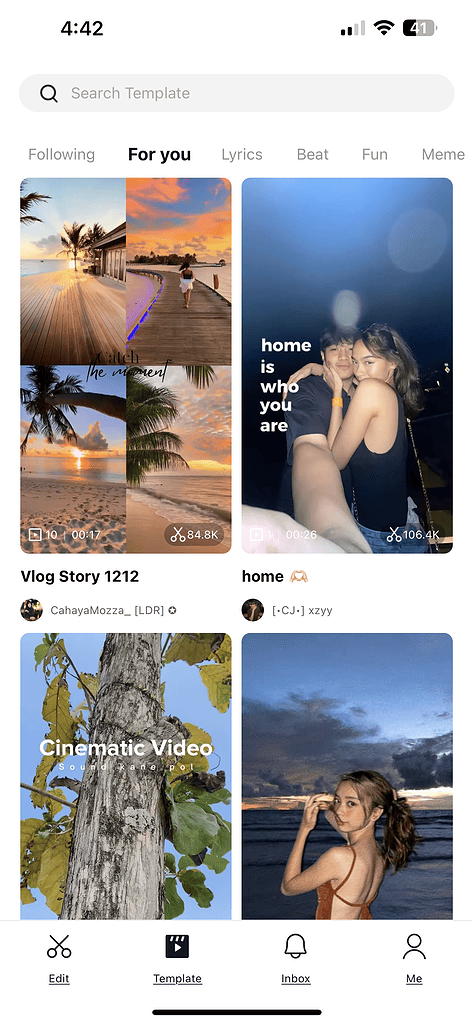 CapCut is a free video editing app for iPhone that offers an easy-to-use interface. This app has earned quite a following among aspiring YouTube content creators. It has almost all of the basic editing features that you could ask for in a free app. It allows you to split and combine your video clips, change video format easily, speeding and reverse options. All of those you can easily use through the app's very clean interface.
One outstanding feature of CapCut that other video editing apps often lack is the ability to add a video overlay. This means you can add more clips to your main footage. After adding video overlays, you can pretty much do everything to your project just as if you're editing the main clip.
(Price: Free but offers in-app purchases)
Pros
Rich catalog of copyrighted songs that you can use
A good selection of templates to use on your videos
Available in more than 20 languages
Easy export option
Allows adding video overlay
Cons
Lack of color grading tools
Do not support landscape mode
The frame rate is limited to 60 fps
➡️ Get CapCut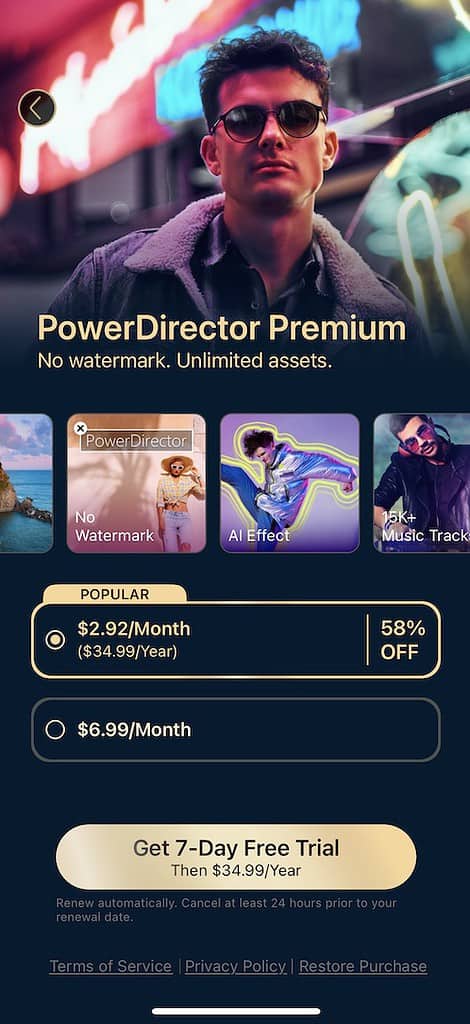 Many users consider PowerDirector as one of the best video editing apps for iPhone. It has to be because it's a feature-packed premium app. A free version of the app is available, but to fully maximize its features and functionality, the full premium version is good to have if you're serious about video editing on your iPhone. However, it will set you back $6.99 per month or $34.99 for a full year of using the premium features of the app.
When it comes to features, PowerDirector offers a plethora of functionalities that would cater to both professionals and amateur content creators. The app lets you cut, edit, refine, publish, and share your videos easily. For the more artistic video creators, PowerDirector lets you add layers, blend videos to create artistic scenes, and add text and graphics to your video. You can do all those things using a drag-and-drop easy-to-use interface.
(Price: Free version is available, $6.99 per month, or $34.99 per year for the premium version)
Pros
Multi-timeline allows combining videos and photos
4K support
Video stabilizer
Fast-forward and slow-motion effects
Cons
Although the free version is very useable, the final video output has a watermark
Lack of a one-time fee option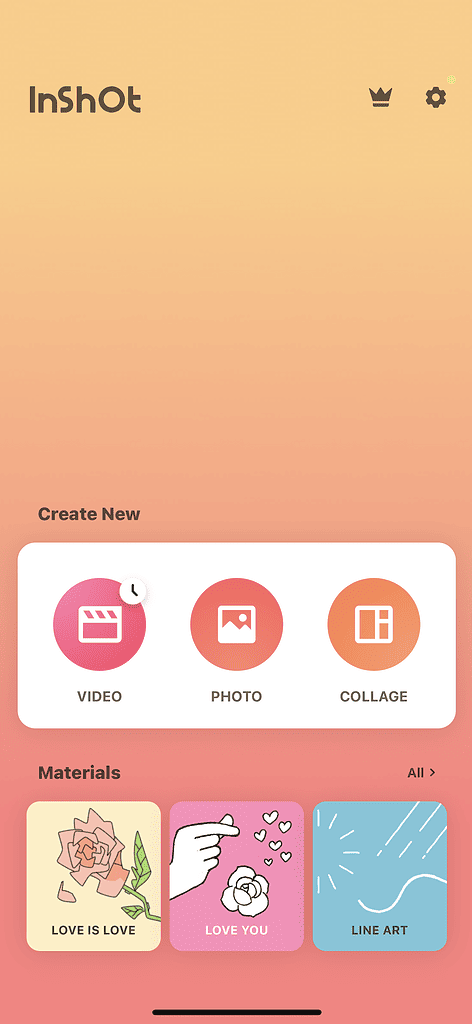 When I was still creating cinematic videos of coffee shops I visited during my bike rides, I used InShot to edit them. That's because InShot is the most popular app used by social media influencers and budding video content creators. You can immediately pick up its easy-to-use interface as soon as you've installed it on your iPhone. It also has pretty much what you'll expect from a video editing app not geared toward professional video creators.
InShot offers basic video editing tools such as aspect ratio adjustment, speed adjustment, rotation, cropping, background color, video flipping, and more. The app also offers several pre-made templates that you can use to make your video Instagram and Tiktok worthy. And yes, it offers a good selection of cool songs that you can use on your videos.
(Price: Free version is available. $3.99 per month, $17.99 per year, or one-time $39.99 for the premium version)
Pros
Features are excellent enough to make your videos stand out on social media
Easy learning curve
Handles both photo and video editing
Cons
Lack of 4K support
Single track on timeline prevents more creativity
➡️ Get InShot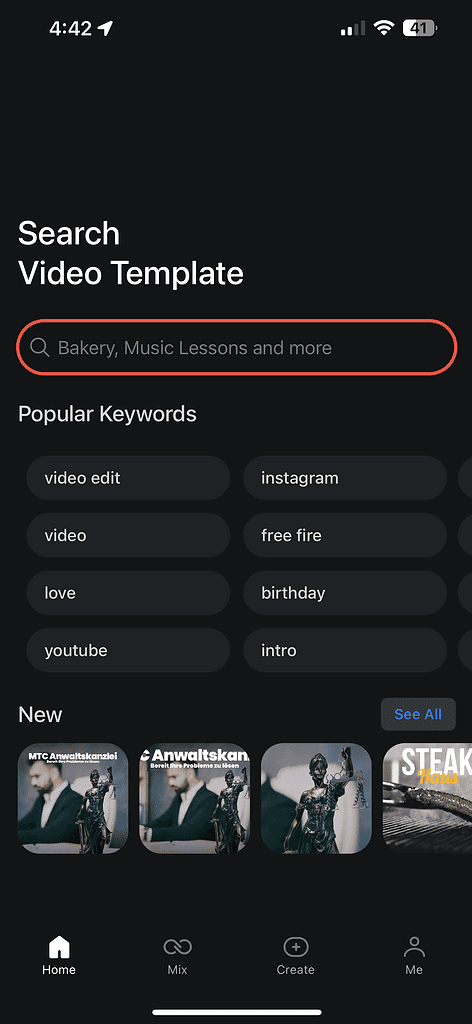 I've seen a lot of moto vloggers on YouTube use this video editing app for iPhone in their content. That's because most of them are using the free version of the app. You know that their videos were edited using Kinemaster because of the watermark. If you don't mind a watermark, the free version of this video editing for iPhone is an excellent option. Of course, you can always get the paid version if you want your videos free of watermark before uploading them to YouTube.
Feature-wise, there's a lot to be love about this app. It allows you to cut or trim your videos and audio frame-by-frame. It also features transitions, blending, chroma key, and lighting adjustments. The app also supports 4K video and allows you to quickly upload your videos to your YouTube channel.
(Price: Free version is available, $11.99 per month or $79.99 per year for the premium version)
Pros
Simple to use and yet efficient interface
Sound and video effects could make more interesting videos
Has a good selection of music that you can use
Cons
The lack of a traditional timeline causes clips to overlap
The Watermark of the free version is too large (it's like screaming at you to download the premium copy)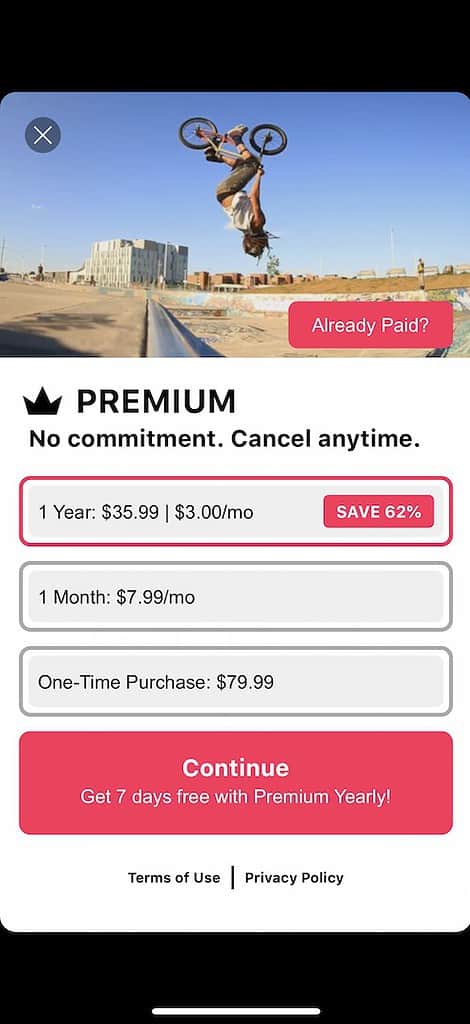 Similar to Power Director, Filmmaker Pro is also a full-featured video editing app for your iPhone. It lets you create and manage unlimited video projects and supports 4K video editing on iPhone SE and newer iPhone models.
One of the app's unique features is the color-coded timeline view. With that, you can easily manage and distinguish videos and manage the timeline during editing. It also allows you to reposition videos through long-press gestures. Filmmaker Pro also offers more than 96 custom-composed music tracks that you can freely use on your video. Other features of Filmmaker Pro include an export frame rate option, aspect ratio, background color, fade-in, and fade-out option, video playback speed adjustment, and video grading.
(Price: Free version is available. One-time fee to unlock the premium features costs $79.99. You can also pay $7.99 per month or $35.99 per year)
Pros
Easy-to-use interface
Green-screen (chroma key) effect
Cons
Occasionally crashes
May take a long time to save an edited video
Unable to move music or text when placed on the timeline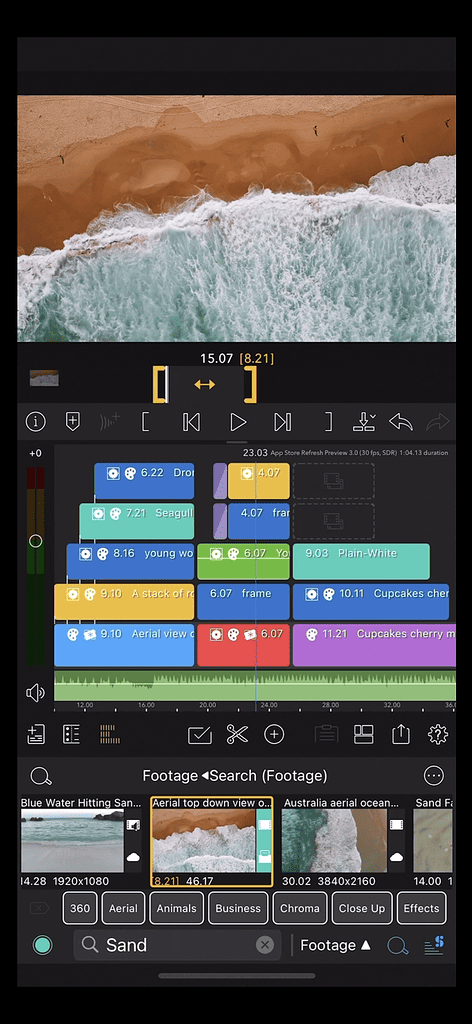 A list of video editing apps for iPhone wouldn't be complete without the mere mention of Luma Fusion. LumaFusion is by far the most feature-packed video editing app available in the market today. The company intends its app to be used by professional or aspiring producers, journalists, or filmmakers. If you're not one of those, you can still use the app on your iPhone, provided you are willing to pay the price of this premium video editing app for iPhone. The app is currently priced at $29.99 but if you can wait, Luma Fusion is offered at a discounted price from time to time.
When it comes to features, Luma Fusion is far from lacking. It allows you to use up to six videos and six audio tracks on a magnetic timeline. This unique timeline lets you insert/overwrite and link/unlink videos. Lume Fusion also allows you to preview your video through an external monitor. Other features include special effects, speed adjustment, sharing features, and more. And recently, the app also now syncs project backup through iCloud drive. Plus you can restore them from iCloud to your iPhone as well.
(Price: $29.99 with in-app purchases for more features)
Pros
Provides in-app help and tutorials
Magnetic, trackless timeline
Allows use of custom fonts
Allows easy export to Final Cut Pro
Cons
Limited to only 6 video tracks on the timeline
The music library requires an additional subscription to use tracks
Requires too much storage when editing HD videos
Final Thoughts: What is the Best Video Editing App for iPhone?
If you're asking which video editing app is best to use on your iPhone, it depends on what you intend to do with your videos. Pricing of the app could also be another factor when choosing the best one. If you don't mind ponying up some cash for the premium version of the app, then LumaFusion is your best option, given the fact that it has a plethora of features that you can use.
For those aspiring to become social media influencers or content creators looking for a video editing app to create your social media reels or story videos, and even Tiktok videos, then the free apps we included on the list are pretty much the most popular and widely used these days.
If you still can't decide which one to use, well, there is always iMovie, which is freely available on your iPhone. If you're looking more for iPhone editing apps, you should also check out this roundup.