Although Apple was kind enough to include a basic clipboard manager in macOS, the feature definitely has a lot of room for improvement. The Mac clipboard manager allows you to do one thing: copy and paste a single buffer, one at a time. This single buffer gets overwritten by a new item you copy and there's no way of tracing what you've previously copied to the clipboard manager for macOS.
For those with a heavy workload, their workflow certainly demands more from a clipboard manager, which the default feature on Mac is unable to provide. It's no wonder that power users resort to third-party apps. Thankfully, the Mac App Store is not lacking these apps.
I've rounded up seven clipboard managers for macOS based on their features and functionality. Some of these apps are free while some require a minimal fee for you to enjoy extra features.
How Do the Built-In and Secondary Clipboard Managers for macOS Work
Before I give a rundown of third-party clipboard managers for macOS, let me just mention the secondary clipboard manager on macOS. So, you're familiar with the traditional cut, copy, and paste on Mac, right? The keyboard shortcuts for these are Cmd + C to copy, and Cmd + V to paste.
Now, for the secondary clipboard, you use the shortcuts Control + K to cut text, and Control + Y to paste. Note that this secondary clipboard only works for cutting text (not copying). This means you can't use it to cut text published online but only text from apps that you can edit.
That being said, still, both the traditional and secondary clipboards on your Mac are still useful tools that many of us could maximize the use of.
Top Clipboard Managers for macOS (Free)
If the default clipboard managers on your macOS are not enough for your needs, you can always resort to using third-party clipboard managers. It's a good thing that there's a plethora of these apps on the Mac App Store and elsewhere. If your favorite clipboard manager for Mac is not on the list, feel free to let us know via the comments and we'll look into them.
Flycut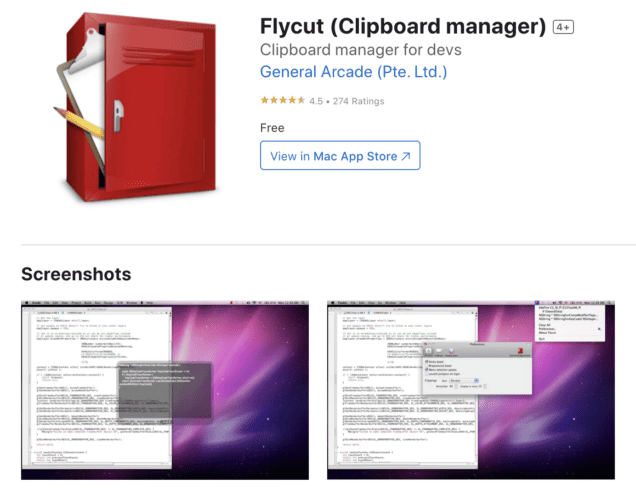 Flycut is a useful clipboard manager that offers one feature that other free clipboard managers may not have – a search feature. It lets you search through your clipboard history. Although geared towards developers, Flycut also works well for other users. Flycut is based on an open-source clipboard manager called Jumpcut which is an equally effective clipboard manager.
Pros
Supports multiple pasting
User-friendly interface that matches with macOS.
Cons
Does not support iCloud syncing.
Clipy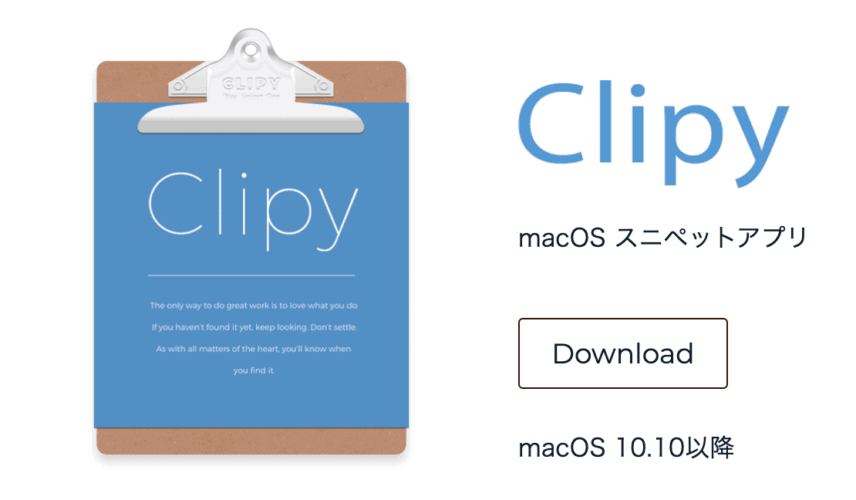 Another good clipboard manager for your Mac is called Clipy. It's a free clipboard manager that won't take up too many resources from your Mac. Clipy also blends well with the macOS interface which you would think is a built-in feature.
Once you install Clipy, it will appear in the top menu of your Mac's screen. You can also access it using Cmd + Shift + V. If you don't like this combination of keys, you can always change it under Preferences.
Pros
A simple and easy-to-use interface that matches macOS.
Basic features suited for those with lighter workflow load.
Support macOS shortcuts.
Cons
No search functionality.
Doesn't support multiple pasting.
Does not automatically clear clipboard history.
CopyQ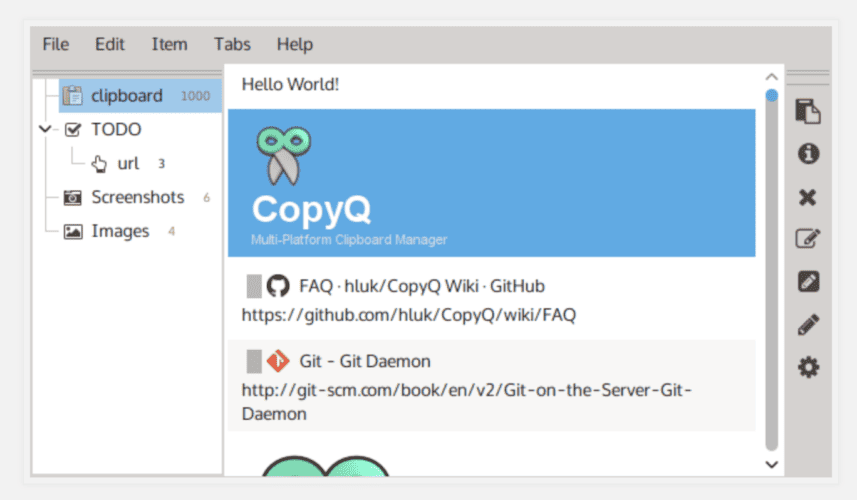 CopyQ is another free clipboard manager for your Mac with a simple interface and basic but useful features. It lets you create and edit text-only clipboard items as well as assign tags to them. One notable feature of CopyQ is that it allows you to set literally hundreds of items that it can hold onto your macOS clipboard. You can set this number under the app preferences. To help you manage clipboard items, CopyQ allows you to assign tags to categorize them.
Pros
Supports assigning up to 38 hotkeys.
Supports multiple pasting.
Cons
Doesn't sync clipboard items across your Apple devices.
Paste – Clipboard Manager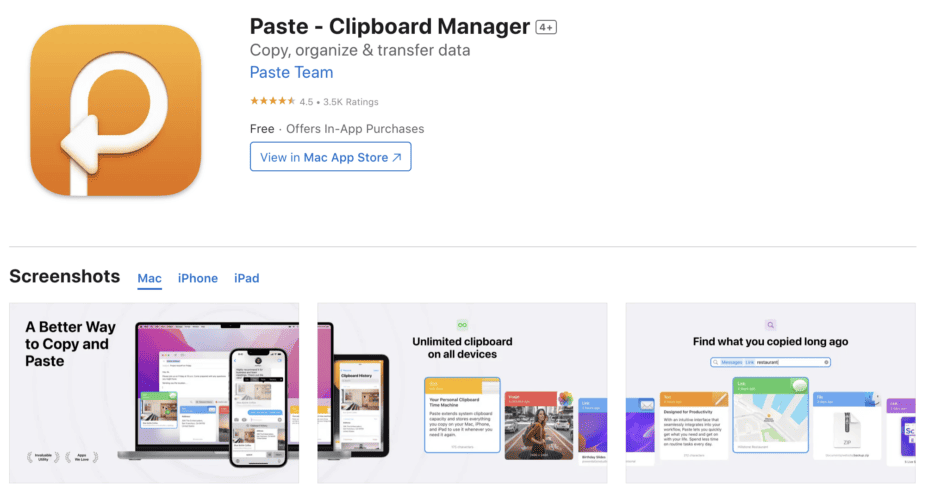 Paste – Clipboard Manager supports iCloud sync and the ability to paste items across your Apple devices. That means you can access clipboard items on your iPhone, iPad, or Mac. Additionally, the app also lets you paste one or more clipboard items to a compatible app that is currently open. You can do that directly from the app's Paste interface. The app also has a search feature that supports searching through the source of items.
Availability: Free, Offers in-app purchases.
Pros
Supports iCloud sync.
Lets you paste multiple items at the same time.
Allows you to paste items to open, compatible apps.
Has a useful categorization functionality.
Cons
Top Clipboard Managers for macOS (Paid)
CopyClip 2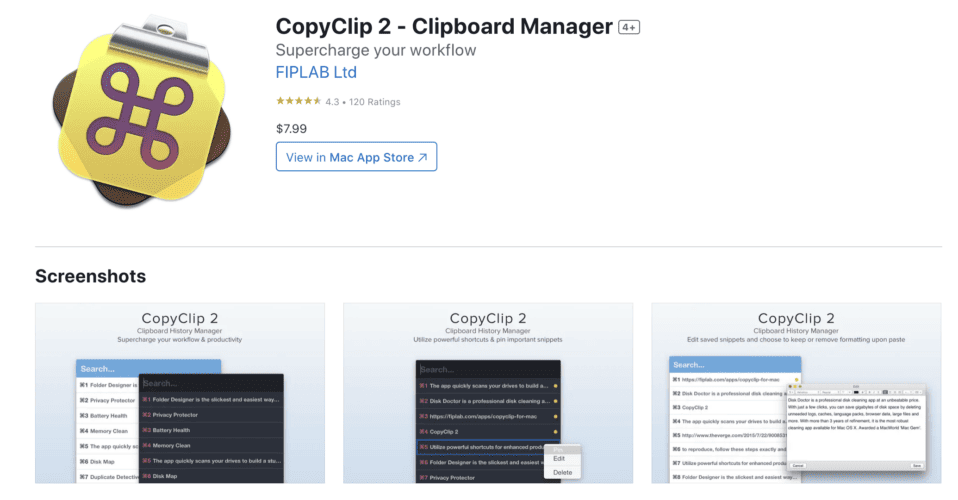 CopyClip 2 is the paid version of CopyClip, which is an equally good clipboard manager for macOS. However, CopyClip 2 has more advanced features than its free predecessor. In fact, CopyClip 2 was developed due to the shortcomings of CopyClip.
CopyClip 2 added support for formatted text and the ability to pin clips, which CopyClip doesn't have. This allows you to access the clips over and over through the menu list. The app lets you access up to 10 of your most recent clipboard items. You can do this by pressing the Cmd + 0-9 combination keys.
If you are using a MacBook Pro with Touch Bar, you'll be glad to know that you can integrate CopyClip 2 to let you select clips from there. And yes, CopyClip 2 has a search feature.
Pros
Lets you choose how many clippings to remember and display.
Cons
Doesn't support multiple pasting.
Lack of clipboard item categorization feature.
Clippings history is not searchable.
Copy 'Em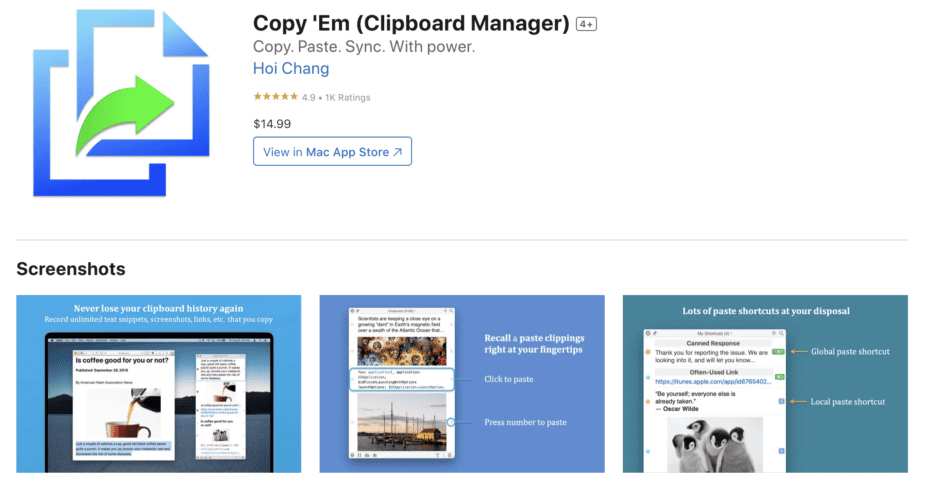 Copy 'Em is a feature-rich clipboard manager. It probably has all the features of the other clipboard managers on this list plus more. When you use Copy 'Em, it curates and tracks everything that you copy, including plain text, rich text, images, code snippets, and more.
In addition, Copy 'Em allows you to sort this library to make it easier for you to refer to your previously copied clips later on. The app also lets you take and save screenshots. One notable feature of Copy 'Em is the fact that it lets you pause the app and use the default macOS clipboard manager when necessary.
Pros
Supports automatic iCloud sync.
Lets you drag and drop items into target apps.
Supports copy-pasting of text, images, links, HTML codes, PDFs, and other formats.
Cons
A bit pricey compared to other apps but offers a 15-day free trial version.
Lacks preference pane.
Pastebot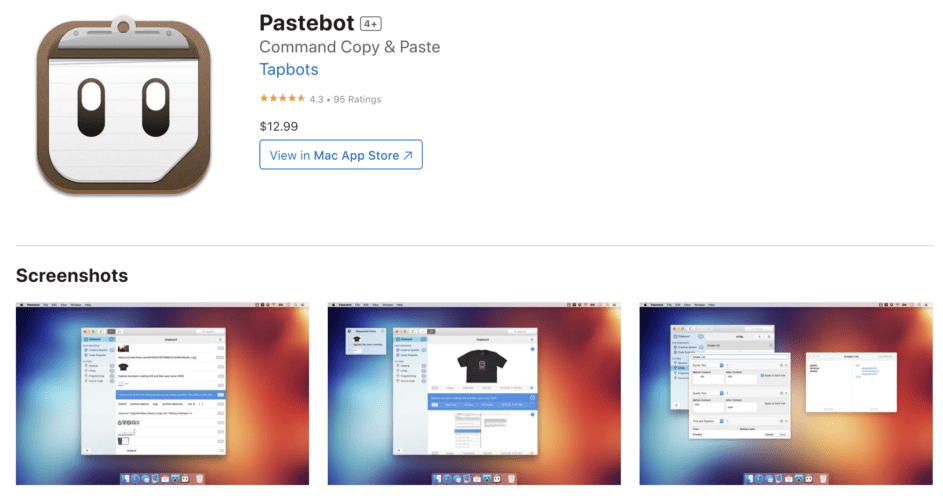 If you want better control of what you copy and paste, Pastebot is your best option. Pastebot also sits on the Mac menu bar, allowing you to access clipboard items quickly and easily. What it does better though is when you want to see your clipboard history.
Pastebot opens up a new full window listing every item that you've copied since you started using the app. And if you want to paste an item, you simply click on it to copy it to your clipboard. If you're a coder, you'll be glad to know that Pastebot has a feature that lets you convert lists into HTML.
Pros
Supports iCloud sync.
Supports for snippets.
Support filtering features.
Better content management and organization.
Cons
The menu bar may not be too intuitive.
Final Words
As with most software options, choosing a particular Mac app to use depends on your needs and preferences. I've given you seven of the best-rated and most widely-used clipboard managers for Mac that extend the basic functionality of the default macOS clipboard manager.
If you need advanced and powerful features and don't mind spending a few bucks, the paid apps listed above are excellent options. But of course, if you prefer not to spend on a clipboard manager, the free apps listed above are also good options.