Apple announced iPhone 15 and iPhone 15 Plus on September 12, 2023, at its Wonderlust event. For the past few years, the vanilla iPhone models (iPhone 12, iPhone 13, and iPhone 14) were incremental upgrades compared to their predecessors. However, the iPhone 15 and iPhone 15 Plus have significant improvements and new features that make it a worthy successor to the iPhone 14. Read along to learn more about the best new features of iPhone 15 and iPhone 15 Plus.
1. USB-C on all iPhone 15 Series devices
Can't believe what you just read? Well, it's true. Apple has finally moved on from its age-old Lightning connector. All the iPhones in the 15 series now feature a USB-C port. If you've not been keeping up with consumer tech news, Apple ditched the Lightning port because it has to comply with EU mandating the common charger rule.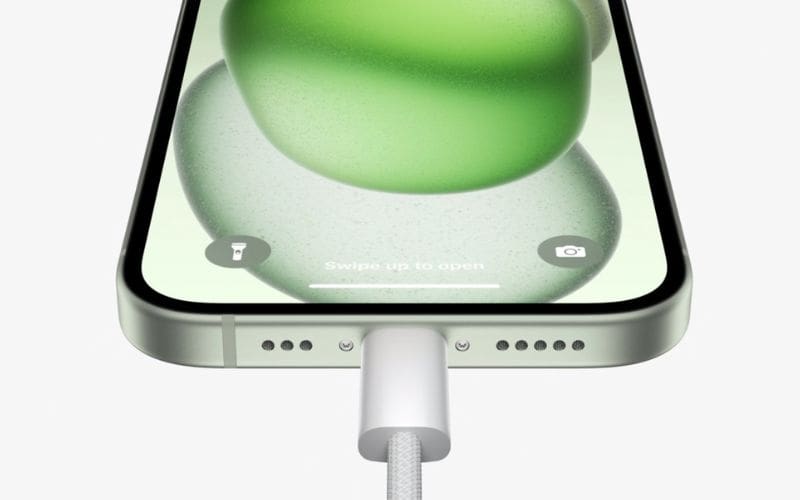 The USB-C port on iPhone 15 and iPhone 15 Plus supports USB 2.0 speeds. However, the charging and data transfer speeds are identical to the Lightning port. Moreover, you must use MFi-certified USB-C accessories to extract the best charging and data transfer speeds.
Regardless, if you're invested in the Apple Ecosystem and due for an upgrade, the USB-C port is a great incentive to get the latest iPhone 15. Once you upgrade to iPhone 15, all your Apple devices (MacBook, iPad, and iPhone) will use the same USB-C cable. And if you aren't aware, Apple has also released AirPods Pro (Second Generation) with a USB-C charging case to maintain uniformity.
2. Dynamic Island on iPhone 15
Apple introduced the Dynamic Island with the iPhone 14 Pro series, which, unfortunately, wasn't present in the vanilla iPhone 14 lineup. However, that changes with the iPhone 15 series. Every iPhone 15 model comes with the pill-shaped notch also known as the Dynamic Island.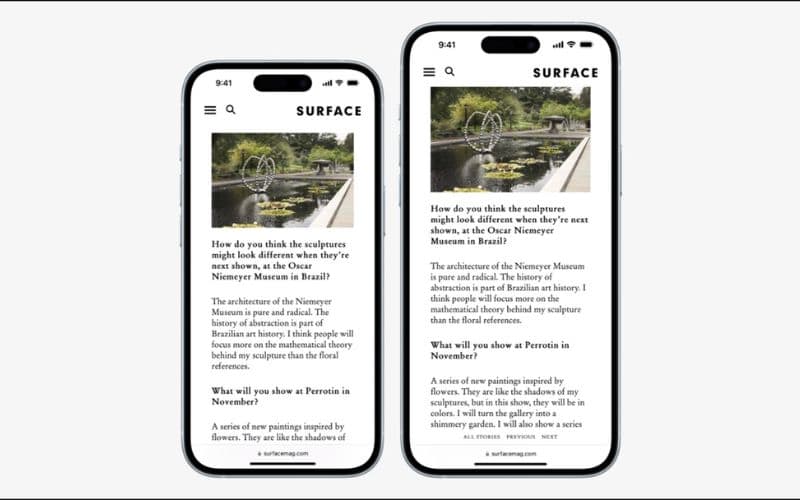 For those unaware, the pill-shaped notch houses the front camera and other sensors. While it might look like an eyesore initiallty, you will start appreciating its utilitarian nature over time. It allows you to check alerts and current activity progress whenever your iPhone is unlocked. It also makes good use of the Live Activities feature introduced with iOS 16.
3. Slightly Larger yet Significantly Brighter Display
Since we're already talking about the front of the iPhone, let's also look at the improvements to the display. To begin with, the iPhone 15 has a 15.54cm display while the iPhone 14 has a 15.40cm display. Similarly, the iPhone 15 Plus has a 17.00cm display while the iPhone 14 Plus has a 16.95cm display.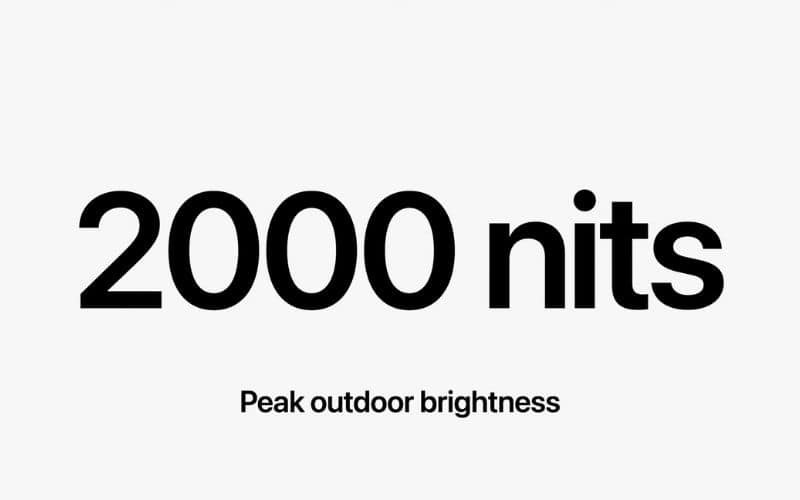 To achieve this marginally increased display size, the footprint of iPhone 15 and iPhone 15 Plus is a little higher than their predecessors. However, both of these devices are a couple of grams lighter and also have contoured edges that improve the in-hand feel.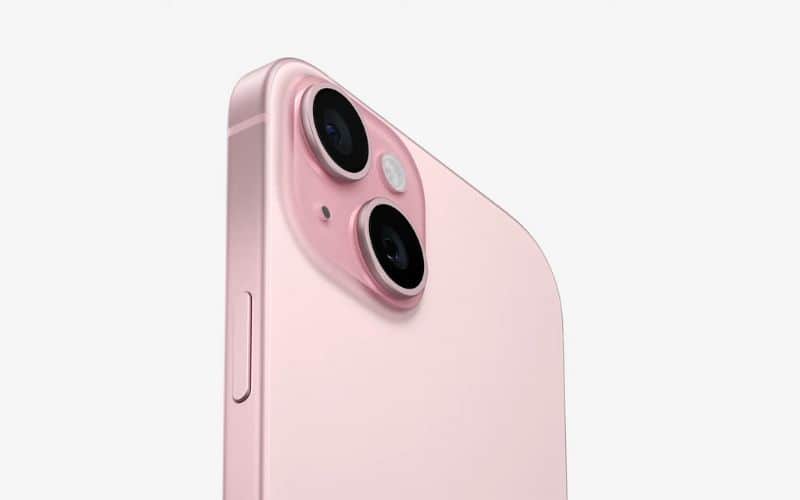 Next up, the slightly larger display on iPhone 15 and iPhone 15 Plus is significantly brighter. It can reach a whopping 2,000 nits of peak brightness outdoors, which is almost double that of the iPhone 14 series.
Now, this level of brightness won't kick in always as it will probably be automatically activated under direct sunlight. The typical max brightness of the iPhone 15 series is just 200 nits higher (1,000 nits) and the HDR peak brightness is 400 nits (1,600 nits) than its predecessor.
4. 48 MP Primary Camera
Say goodbye to the 12-megapixel primary camera sensor and embrace the new 48-megapixel primary camera sensor. It has a four times higher megapixel count but will capture 24-megapixel images as it makes use of Pixel Binning technology. Because shooting images in 48 megapixels at all times will occupy more storage. However, you can manually switch enable, and capture images in 48 megapixels.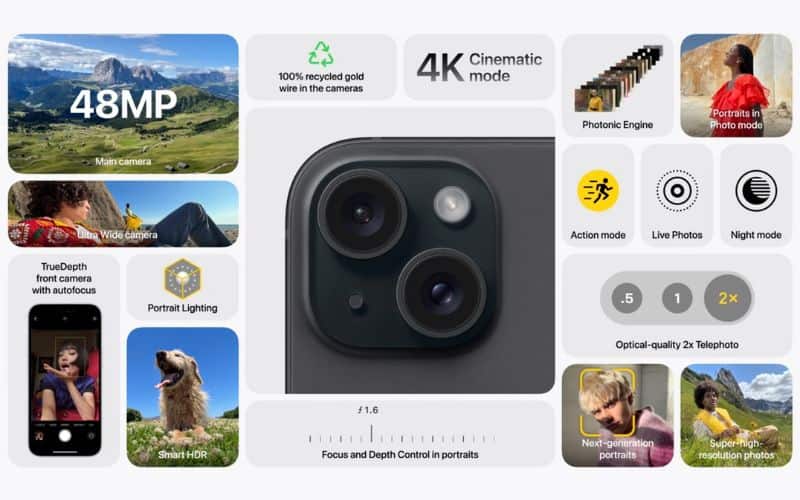 Thanks to the 48MP sensor, you can capture images in optical quality 2x zoom without a dedicated telephoto sensor. It achieves this by cropping into the sensor. Which also consequently allows you to capture portrait images without having to switch to the Portrait Mode. You can apply and control the amount of background blur and also switch the focus to a different subject altogether.
Lastly, a larger sensor can capture more light and improve the low-light camera performance of the iPhone 15. Apple has also improved the Smart HDR rendering that aims towards improving the overall quality of the pictures shot on iPhone 15.
5. Apple A16 Bionic SoC
The A16 Bionic is not a new SoC (System on Chip). It was introduced on the iPhone 14 Pro and has now trickled down to the vanilla iPhone 15 models. Regardless, the A16 Bionic is an excellent performer and aids in powering the Dynamic Island, computational photography, etc.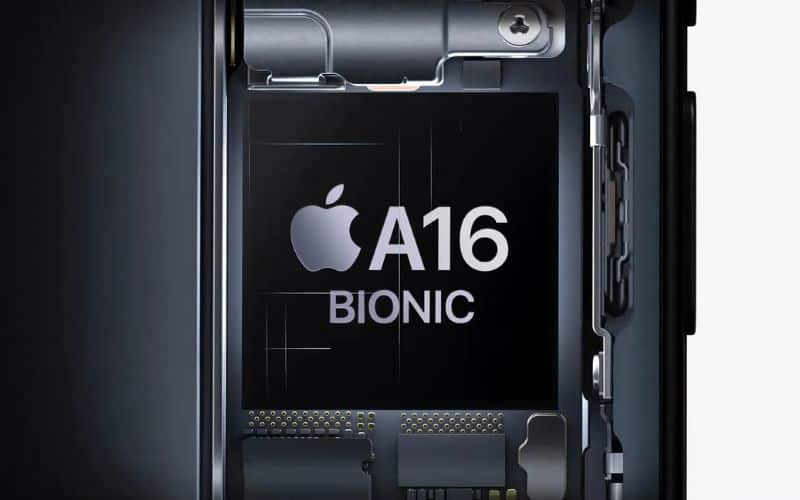 The A16 Bionic has a 6-core CPU with two high-performance and four high-efficiency cores. It has a 5-core GPU with 50% more memory bandwidth when compared to the A15 Bionic. Lastly, the 16-core Neural Engine enables almost 17 trillion operations per second for machine learning computational features. The A16 SoC can easily handle intensive tasks and also provide excellent battery life.
Do You Plan on Getting an iPhone 15?
There are a lot more other features that make the iPhone 15 a worthy upgrade for many users. Even if you own an iPhone 14, the USB-C port might be a good enough reason to upgrade. However, I don't recommend updating every year as it no longer feels like an upgrade.
The smartphone industry isn't deploying several new features every year and Apple loves to take their time and wait for a hardware or software feature to mature. Moreover, iPhone 15 and iPhone 15 Plus still do not come with ProMotion displays. In my humble opinion, the iPhone 15 Pro seems like a better upgrade. But not everyone wants to spend a thousand dollars on an iPhone.
So, let me know your thoughts about iPhone 15 and iPhone 15 Plus in the comments below.