Want to know what games are coming to the iPhone 15 and iPhone 15 Pro? Apple's Wonderlust event saw the announcement of the iPhone 15, iPhone 15 Plus, iPhone 15 Pro and the iPhone 15 Pro Max. Along with an exciting host of new features, Apple also revealed some AAA gaming titles that will soon arrive. Keep reading to find out more about what's coming to the iPhone 15. 
Why Is the iPhone 15 Great for Gaming?
Before diving into the games themselves, let's take a look at what gives the iPhone 15 Pro and Pro Max the power to handle these new games: the A17 Pro chip. An incredibly powerful and revolutionary chip, one of the most unique aspects of it is its ability to offer support for hardware-accelerated ray tracing. At the time of this writing, not even Macs have this feature just yet.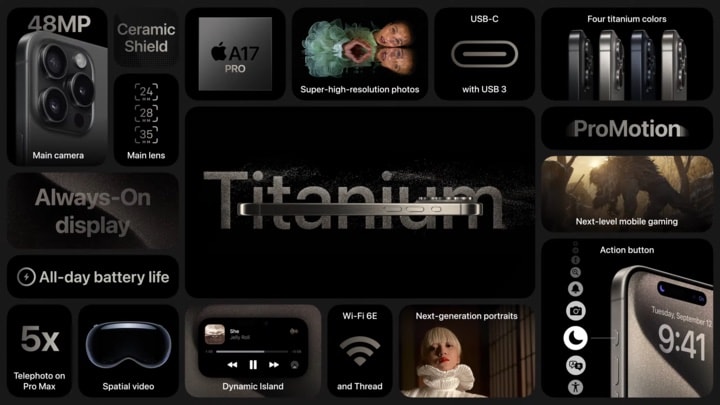 Capable of being four times faster than software-based ray tracing, this new feature not only provides smoother graphics but also helps deliver a better gaming experience as well as a more immersive experience for AR applications. 
However, hardware-based ray tracing isn't the only exciting thing about the A17 Pro. The chip is also the first 3-nanometer chip within the industry, helping make Apple a game changer once again. With it being 10 percent faster thanks to "microarchitectural and design improvements", the chip's neural engine is also two times faster. 
Along with improvements to the CPU, the A17 Pro also gets a GPU overhaul, which is twenty percent faster and features a new 6-core design that is capable of increasing peak performance while still maintaining energy efficiency. Essentially, this is going to be a great chip for gaming. 
Will the iPhone 15 Be Better Than the iPhone 14?
Something to keep in mind is that it is only the iPhone Pro and Pro Max that are receiving the A17 Pro Bionic. So any new games that take advantage of this chip are only going to be seen on the Pro series. However, the iPhone 15 and 15 Plus utilize the A16 Bionic, which also provides a wealth of features and power.
Featuring two high-performance cores and a 6-core CPU, the A16 Bionic also features a 5-core GPU that is also capable of smooth graphics for gaming and video streaming. The 16-core Neural Engine is also capable of close to 17 trillion operations a second, which enables faster computations for machine learning. 
Though we at TMO have an opinion on whether or not you should get the iPhone 15 base series or the Pro series, keep in mind that if you're looking for gaming that's on the bleeding edge, you will likely want to go with the Pro series. 
What Games Are Coming to the iPhone 15?
With all that said, gamers can look forward to a host of new games arriving on the iPhone 15. Those using the Pro and its new ray-tracing capabilities have even more to look forward to.
As of now, Apple has confirmed titles such as Resident Evil 4, Resident Evil Village, Death Stranding and Assassin's Creed Mirage. All of these games save for Assassin's Creed are expected to arrive sometime in 2023, while gamers can expect to see Mirage sometime in the first half of 2024. 
However, one thing to remember is that many of these AAA games are likely to rely on the power of the A17 Pro Bionic, meaning the A16 found in the base iPhone series may not have the performance necessary for the games.
On the other hand, that doesn't mean the baseline iPhone 15 isn't going to see games from top developers. For example, Apple's press release for the iPhone 15 and iPhone Plus shows gameplay footage from the incredibly popular CSR 2.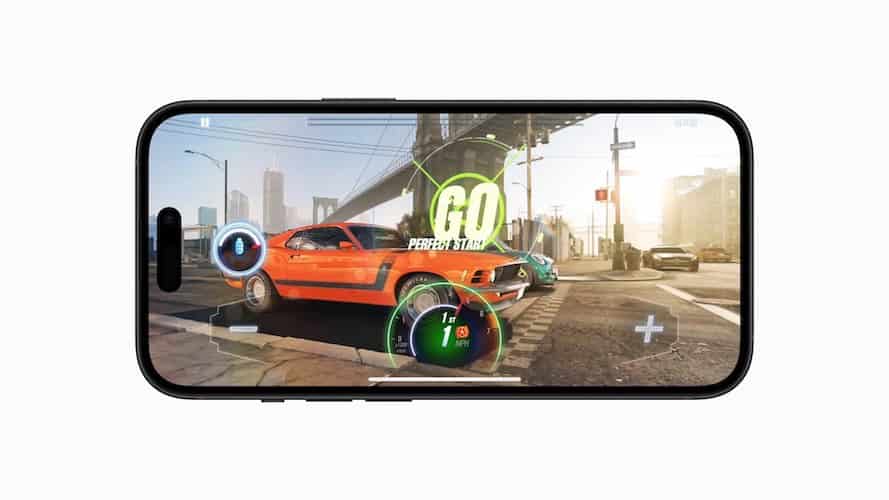 Of course, the titles announced are currently just the start of Apple's commitment to gaming. For the last couple of years, Apple has been ramping up the number of AAA games coming to its devices, including the Mac and iPad. For the Mac, this includes Apple upgrading to Metal 3, which also allows gamers to enjoy titles like Death Stranding. 
Will the iPhone 15 Have USB-C?
Along with the excitement of AAA gaming titles arriving on the iPhone 15 Pro and Pro Max, there are also a ton of new features arriving in the entire lineup. Perhaps the most exciting new change arriving to the lineup is Apple making the decision to ditch the Lightning port and replace it with a USB-C port. 
While you can read about all of the most exciting features coming to the iPhone 15 series on our site, one important thing to remember as a consumer is whether or not you want that A17 Pro Bionic chip. If you're looking to get in on the ground floor of Apple's new direction for gaming, I would suggest going with the Pro series to get the new chip.
While there are still plenty of games coming to the baseline iPhone 15, going Pro means you will be sure to access the wealth of AAA titles that are arriving. You'll also be able to easily enjoy all of the games available with Apple Arcade as well.
However, with AAA gaming, you may not want to use your screen to control the game. Considering the Pro series has options for a 6.1-inch screen and a 6.7-inch screen respectively, you may not want your hands blocking those incredible graphics. 
Personally, I think the best way to go in terms of a controller is the Nintendo Switch Joy-Cons, which gained support in iOS 16. If you already have a Switch, you know these controllers can be quite portable and useful. If you don't have a Switch, I would still recommend getting a Bluetooth controller for your iPhone. 
Apple Takes Gaming Next-Level With the iPhone 15
From the new A17 Pro Bionic chip to vast improvements on Mac, iPhone and iPad, it's obvious Apple is showing a commitment to gaming. While it may take some time to fully convince the gaming population that Apple is readying itself as a major player, saying Apple products aren't capable of gaming seems like an old hat.
The A17 Pro Bionic is sure to be a game changer for gaming on an iPhone, and those with a passion for games no doubt will have a great experience with this device. If you're excited about any of the games coming to the iPhone 15 Pro or are excited about Apple's push for better gaming on their machines, let us know in the comments.