Apple is expanding Metal 3 to include some exciting new features that should really move gaming to new heights on Macs. For those that have been Apple fans for a long time, they should know it's always been something of a struggle when it comes to gaming on their device. While Apple Arcade is great, it's hard not to notice the lack of AAA titles arriving to the Apple platform. For years, Mac fans have found workarounds to get the games they desire on their device, and this may soon be a thing of the past.
I want to take a look at the importance of Metal 3's new features when it comes to gaming on Mac. There's a lot of new expansions in the API that will help developers bring high-tier gaming to a host of new players, and I want to take a look at why that's important for so many. Keeping all the information together, let's take a look at what's new with Metal 3, what new AAA games are coming to Mac, and what this means for developers and gamers alike.
New Metal 3 Features for Game Developers on Mac
During this year's WWDC, Apple once again gave audiences a showing of Metal 3: the latest update of the company's graphic framework. Originally introduced during WWDC 2022, Metal 3 delivers a lot of important features for game developers. Taking advantage of Apple silicon, Metal 3 is meant for performance. For example, MetalFX Upscaling gives developers the ability to render complex scenes with speed thanks to using fewer resource-hogging frames. Developers are also able to use spatial upscaling and temporal anti-aliasing to produce games of the highest caliber. Thanks to these tools, developers are capable of creating games that are more responsive with graphics that will impress any gamer.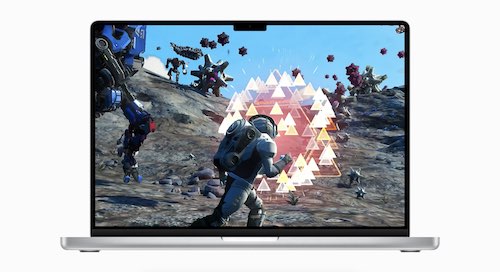 Additionally, Metal 3 also includes a Fast Resource Loading API, allowing for smaller wait times by giving a clearer and more direct path from the storage to a device's GPU. This allows games to gain easy access to textures and geometry. In turn, this creates a richer gaming experience and the ability to create vast worlds.
Now, this year's WWDC brings the news that developers have access to a new game porting toolkit, which can help reduce the amount of work it takes developers to see how well their games perform on Mac. This new toolkit also allows developers to simplify the process of "converting the game's shader and graphics code" to fully immerse itself within Apple silicon. With both of these new features allowing developers to port their games to Mac faster than ever, some gaming companies are starting to take notice.
Are Macs Okay for Gaming? Metal 3 Brings the Goods
There's a lot more to Metal 3 as well. In addition to MetalFX upscaling and the game porting toolkit, there's also ray tracing and mesh shader tools. With ray tracing, developers are able to scale games and productions renders for scenes rich with realism and details. Developers are able to create more "efficient representations of objects in games, including fur, hair and tress. Additionally, mesh shader tools allow developer to use Xcode 15 to debug mesh shader piper lines. All of these features can help developer AAA titles to Mac, and developer are starting to take notice.
When Metal 3 was first announced, two major game titles came along with it: No Man's Sky and Capcom's Resident Evil: Village. Given a year's time, even more games are arriving for Mac, including DEATH STRANDING DIRECTOR'S CUT, Disney Dreamlight Valley, Layers of Fear and World of Warcarft: Dragonflight. Naturally, Apple made sure to namedrop these titles during this year's WWDC 2023, and there's a great reason for that: they're all top of the line games.
While plenty of AAA titles are arriving to Mac thanks to the expansions of Metal 3, there are still some game developers that don't seem on board. For example, even Whoopi Goldberg made complaints regarding the fact that Diablo IV will not be available on Mac. And while there is no direct port of the game arriving from Blizzard anytime soon, there is a workaround in thanks to running Windows on your Mac. For longtime Apple users, this has been the way to game, and it seems like Apple is doing everything they can to change this.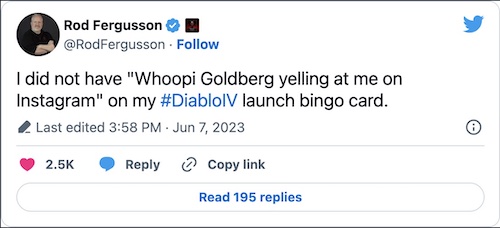 Can M1 Run AAA Games?
Yes. Thanks to Metal 3, it's clear that Apple is looking to invest in gaming on its platform. The latest expansions of the API allowing for game developers to port their games over with speed and efficiency is a huge boost for Cupertino, and for gamers everywhere. While Apple is doing everything they can on their end to bring higher quality gaming to Mac, it's now up for AAA game companies to do their part and get in on the action. WWDC 2023 has already brought a wave of new titles to the platform, and hopefully this will help other companies take notice.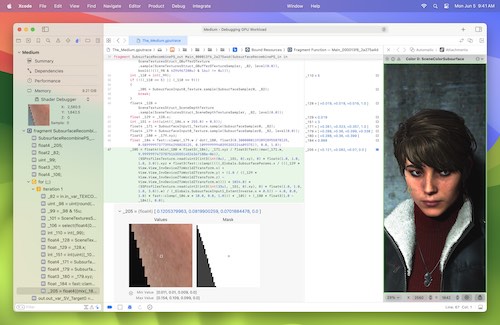 Apple is obviously stepping up their game when it comes to gaming, and hopefully developers will begin to take notice. Gamers around the world should also begin paying attention, as Macs gearing themselves toward gaming may potentially be an advantage for them, especially given the high-cost some gaming rigs can have. The only real downside currently is that Metal 3 only features support for Apple silicon. Those of still on Intel-Macs are not able to take advantage of this feature, though given Apple's desire to get away from Intel in general likely means most of will be making an upgrade soon anyway.
What Does Metal 3 Mean for Mac Gaming?
In the end, the new developments to Metal 3 are good for everyone. Mac users can now enjoy a slew of new AAA titles, whereas those that dedicate themselves to gaming now have more options and opportunities for hardware access. Without question Metal 3 also helps game developers, and hopefully these new additions will cause virtually all of them to jump aboard the Apple wagon. While Apple has been making some incredible strides in modern gaming, the road ahead still contains many turns. The company is clearly doing everything they can to bring a larger gaming experience to Mac, now it's up to the game developers to see what's next.
Of course, if you're into gaming, we've got you covered in that department. For example, why not check out how to install OpenEmu on your Mac, and enjoy some retro games while you wait for those AAA titles to come pouring in. Additionally, some users may not be aware that they can take advantage of iPhone's Focus Mode to turn their device into a device dedicated to gaming. Now that Apple is truly throwing its weight into the world of gaming, there's a lot to get excited about like never before.