Folks may be curious if they're able to play Diablo 4 on a Mac. Well, I'm here to let you know that it is possible, but the solution may be a bit more than one would bargain for. While there is no official Mac release for the sequel to one of the most popular action role-playing games ever conceived, there is still a way to play. However, playing the game is going to take more than just buying the game, so be sure to read carefully if you're looking to get Diablo 4 going on your Mac. 
Considering the excitement around this game, no doubt both new and old Diablo fans are going to want in on the action. However, if you're running a Mac, you may have to jump through some hoops. Of course, if you're a real Mac fan, it's likely nothing you haven't heard before when it comes to gaming on your device. I'll give you the rundown of the best ways to play it, which fortunately really just boils down to what type of processor you're using. 
What are 'Diablo 4's' System Requirements? 
We're going to need this info throughout the article, and users will likely need it in order to check to make sure that everything is good on their end. 
The minimum requirements are:
OS: 64-bit Windows® 10 version 1909 or newer
Storage: SSD with 90 GB available space
Processor: Intel® Core i5-2500K or AMD™ FX-8350
DirectX: Version 12
Memory: 8 GB RAM
Graphics: NVIDIA® GeForce® GTX 660 or AMD Radeon™ R9 280
Internet: Broadband Connection
You can find additional requirements for higher settings here.
Is 'Diablo 4' Available for Mac?
Diablo 4 is currently not available for Mac, and there's a pretty good chance that Windows will be your only option. While some attribute this to Blizzard not wanting to spend the money to develop games for Mac, there may be other reasons at play as well. As some have noted, Blizzard has skipped Macs for the release of several recent games, including Diablo Immortal and Overwatch 2. 
To make matters more difficult for users, Diablo 4 currently is also unavailable through cloud gaming services. At least for the time being. However, there is a way to get the game running by implementing cloud computer services. For those looking to run the game on their Mac, don't be surprised if you have to shell out some additional cash just to get the game to run properly. 
Finally, to truly make things even more harrowing for Mac users looking to play this game, you may find yourself in need of an Intel-based Mac to run the game. This is because Diablo 4 needs DirectX 12 support, which really only works with an Intel-based Mac running Windows through Boot Camp. Of course, there is still the cloud computing option. 
To try and simplify things: Diablo 4 is going to be easiest to play on an Intel-based Mac using Boot Camp to get into Windows. Your only option for M1 and M2 Macs is to use cloud computer services. I'll go into all of these with more detail. There's also options for using OneCast and similar services. However, these options require utilizing a device that can play Diablo 4 on its own, so I will only briefly cover these ideas, if at all. 
How to Play 'Diablo 4' on Mac
Now that we've gotten the bad news out of the way, let's explore how to actually play Diablo 4 on a Mac. Essentially, you're going to need an Intel-based Mac running Windows through Boot Camp. This is arguably one of the easiest and cheapest ways to play Diablo 4 on a Mac, unfortunately. As luck would have it, however, if you're in need of a guide to get Windows on your Mac, I've got you covered. You can also take a look at this article concerning Windows emulators if you want to know how to run Windows through Boot Camp. 
Note that users are naturally able to run Windows on a Mac sporting Apple Silicon, which isn't the issue with running Diablo 4. As mentioned, this game requires DirectX 12, which makes things an issue. If you're rocking an M1 or M2 Mac, don't worry, you still have options. 
How to Play 'Diablo 4' on An Intel-Mac Using Boot Camp
As mentioned, you're going to need Boot Camp for this installation, which I've already discussed in another article. Boot Camp is good for this, as you'll be able to install a copy of Windows to a separate partition on your Mac. 

Time needed: 5 minutes
Follow these steps to run Diablo 4 in Boot Camp.
Install Windows through Boot Camp.
Download and install Battle.net within Windows on your Mac.
You will then need to purchase Diablo 4 through Battle.net.
Users may want to consider lowering the graphic settings once the game is installed.
How to Play 'Diablo 4' Using Remote Desktop Software
Another idea users can try is remotely connecting their Mac to a PC that is able to run Diablo 4. Since this option requires a PC, it's in the same category as the OneCast option: it's possible, but will you really want to use it? Considering this option requires a PC in the same way OneCast requires an Xbox, you may as well skip the middle-man. However, it is an option. You can either use Microsoft Remote Desktop, which is free, or you can try Parsec.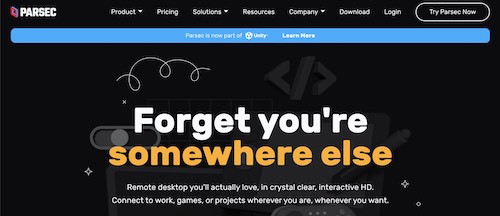 With Parsec, users can connect their Mac to a remote gaming PC. This even allows M1- and M2-chip users to get in on the action. If you want to use the Parsec Mac desktop app, it is free. However, if you want to use Parsec's virtual PC, it's going to run you either a monthly or yearly service fee. Getting the annual plan will save you some money, but just know that you will have to fork over some cash to use it.
How to Play 'Diablo 4' Using Cloud Computer Services
For those that are really looking to get in on the action, another option is to use a cloud PC service. Note that this is different from Cloud Gaming, as cloud computer services do not offer you a copy of the game, they merely provide you the hardware to play the game remotely. When it comes to using this service, you have three options: Parsec, airGPU or Shadow. 
Note that either service is going to run you some money. For example, airGPU will let you remotely use a PC featuring a variety of different graphic cards, but you also will need storage space for the game (at least 90 gb). In total, you can expect airGPU to run around $1.50 an hour. That can quickly add up, especially for a game like Diablo where spending 100+ hours in the world is nothing.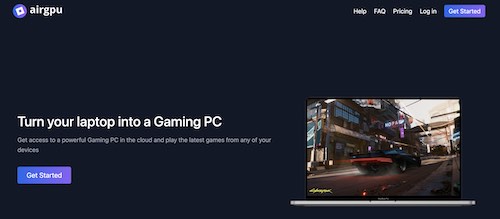 When it comes to Shadow, on the other hand, subscriptions begin at $32.99 a month. Using Shadow, you also get unlimited game-play time each and every month, which can be great for those that plan on spending many hours within the game.Users may want to look into both services to determine which one works best for their needs. After all, since you have it, you may want to use these services for things other than Diablo 4.
Keep in mind, you'll still need a remote desktop client to use either of these services. However, either service will provide a tutorial showing you how to connect to their servers. Also, you may want to check the stats of any cloud device you are using to ensure that it can properly run Diablo 4.
Is 'Diablo 4' Beta Not Available on Mac? 
The Diablo 4 beta is currently not available for Mac, nor is a beta available in general. Currently, the only dates for the Diablo 4 was an open beta running from March 24-26, 2023. The official release date for Diablo 4 is June 6, 2023. 
Will 'Diablo 4' Come to iOS? 
At the time of this writing, don't hold your breath for a mobile version of Diablo 4 in any iteration. Considering the game isn't even arriving to the Nintendo Switch, it currently seems likely that Blizzard is skipping anything mobile entirely for Diablo 4. As disappointing as that may sound, there's likely a multitude of factors for this decision, including most mobile devices not being able to support it properly, or the cost of development was seen as too high. Either way, don't count on this one for awhile. 
Get in the Game
As someone who spent far, far, far too many hours playing Diablo II, no doubt many are eagerly anticipating the latest installment of this legendary gaming franchise. Unfortunately, your options are rather limited right now. Like I said, if you got an Intel-based Mac, going the Boot Camp route is most likely the easiest and best way to play. For those using an M1 or M2 device, you'll have to consider if it's worth getting a cloud computer setup. Also, remember that no matter which route you take, you're going to need to download and install Battle.net to install Diablo 4.
While Apple is no doubt working harder on making Macs more adaptable for gaming, it's still a two-way street. However, if you're looking for more tips on how to game on your Mac, take a look at our guide on how to install OpenEmu, which can help you run virtually any classic or retro console. While some gaming purists would argue Macs may have a long way to go to catch-up with PCs concerning gaming, the company is certainly doing a lot of leg work. Hopefully developers and users will be able to take advantage of this.