With iOS 8.2 and earlier, Airplane mode in iOS would turn off all four radios in an iPhone: Bluetooth, Cellular, GPS and Wi-Fi. Starting in iOS 8.3, that changed with GPS. Plus, starting with iPhone 6, NFC is not disabled either.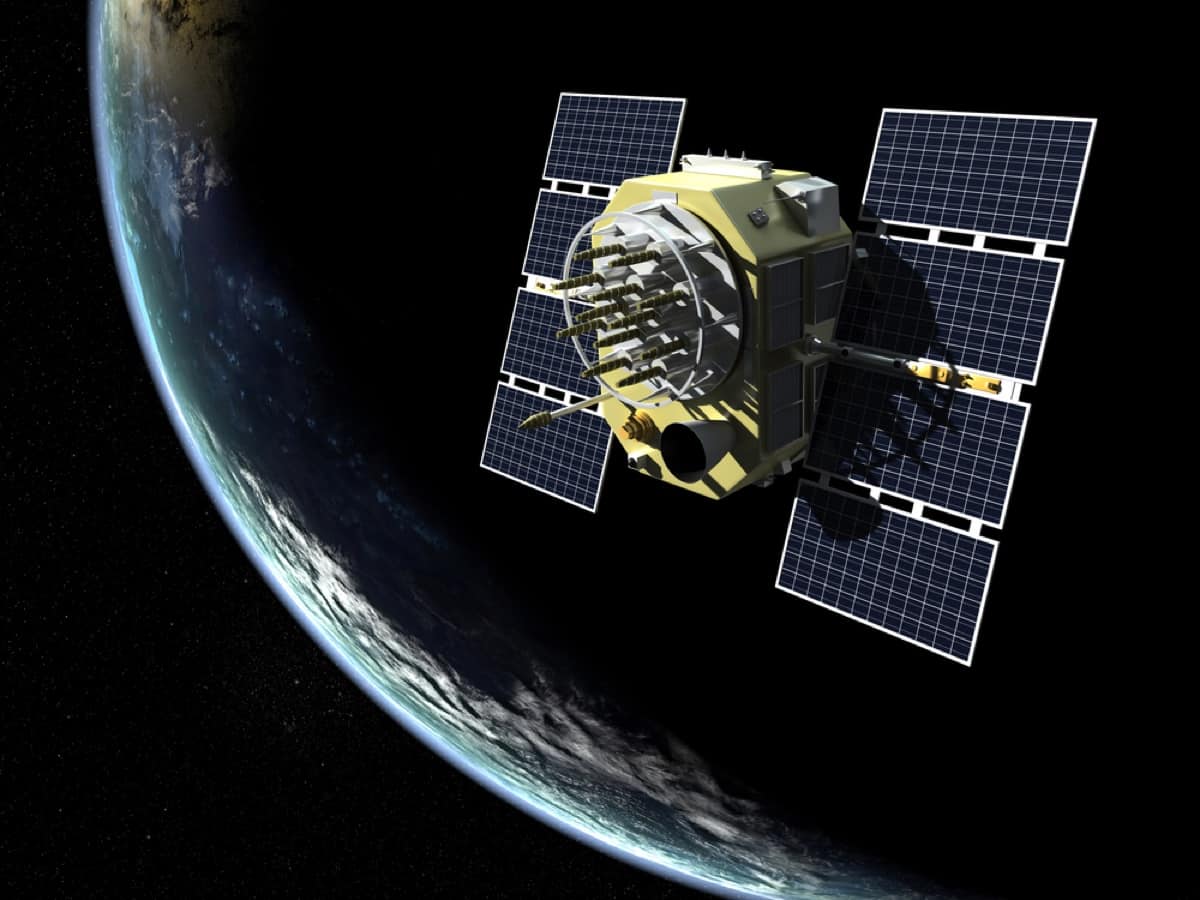 iPhones prior to the iPhone 6 had four radio subsystems.
Bluetooth (send & receive)
Cellular (send & receive)
GPS (receive only)
Wi-Fi (send & receive)
Starting with the iPhone 6 in 2014 (with iOS 8.1) and the introduction of Apple Pay, the Near Field Communication (NFC) radio system was added.
With iOS 8.2 and earlier, (and phones without NFC) the Airplane mode in iOS would turn off all existing radio systems. Starting in iOS 8.3, that changed. GPS remains on.
GPS on iPhone Today
Apple has a nice tech note, # HT204234, that explains the use of Airplane mode on iOS and watchOS devices. You may be wondering why it only references three of the four (or five) radio systems in, say, an iPhone.
First, in iOS 8.2 and earlier, Airplane mode also disabled GPS, and an earlier version of Apple's tech note, dated Oct 26, 2015 stated such.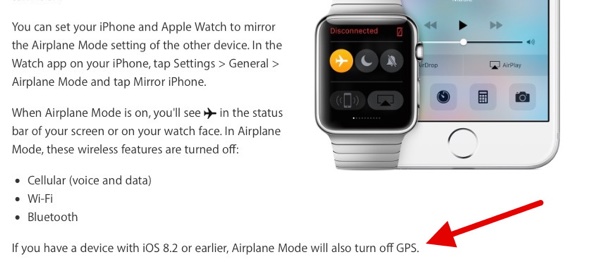 However, the latest version of that tech note, dated Sep 13, 2016, omits that clarification. Likely, this is because that information related to iOS 8.2 is outdated. Plus, that version of iOS is no longer installable because it's no longer signed by Apple. Apple's list of the three remaining radios must be taken as definitive.
Even so, some people have been puzzled by the ability of an app in recent versions of iOS to track them with their iPhone in Airplane mode.
GPS & Location Services
Here's how that happens: Airplane mode in iOS 8.3 and later does not turn off the receive-only GPS system. That's helpful in recent times because so many apps depend on Location Services. For example, if Airplane mode is on to preserve power in an outdoor situation (wilderness hiking), the camera wouldn't be able to geotag your photos.
Why the change in iOS 8.3? There are several reasons why this change may have happened. I'm theorizing now.
First, any circuit that oscillates for reception can emit a very small residual amount of radiation at the same frequency. Perhaps it was determined that this tiny residual radiation would not harm any other device close by.
More likely, as mentioned, so many apps now depend on iOS Location Services that a simple-minded approach to Airplane mode no longer sufficed. Safety aspects may also come into play.
Upshot
The thing to know about this is that even in Airplane mode, the GPS radio receiver remains on, and the iPhone knows its whereabouts. Some apps, like GPS Plan can still access GPS data, and users have reported that their map location still gets updated as they walk about.
Airplane mode doesn't turn off the NFC system either. Because its range is only about 10 centimeters, it's unlikely that it could interfere with other systems, especially aircraft navigation. Plus, it would be a bad user experience for an iPhone placed in Airplane mode for some good reason to mysteriously fail with Apple Pay if the user forgets.
So there you have it. With modern iPhones, Airplane Mode disables only three of the five radios. And for seemingly good technical reasons.
_____________________
Teaser image via Shutterstock.