Dr. Mac's Rants & Raves
Episode #211
When I got my iPhone 7 Plus last year, its jet-black finish—reminiscent of the black lacquer used on fine pianos—was so stunning that I used it without a case for a few weeks despite Apple's clear warning of what might happen:
The high-gloss finish of the jet-black iPhone 7 is achieved through a precision nine-step anodization and polishing process. Its surface is equally as hard as other anodized Apple products; however, its high shine may show fine micro-abrasions with use. If you are concerned about this, we suggest you use one of the many cases available to protect your iPhone.
And, just as Apple predicted, I began to see small scratches and even a tiny chip after a few weeks of carrying it around without a case.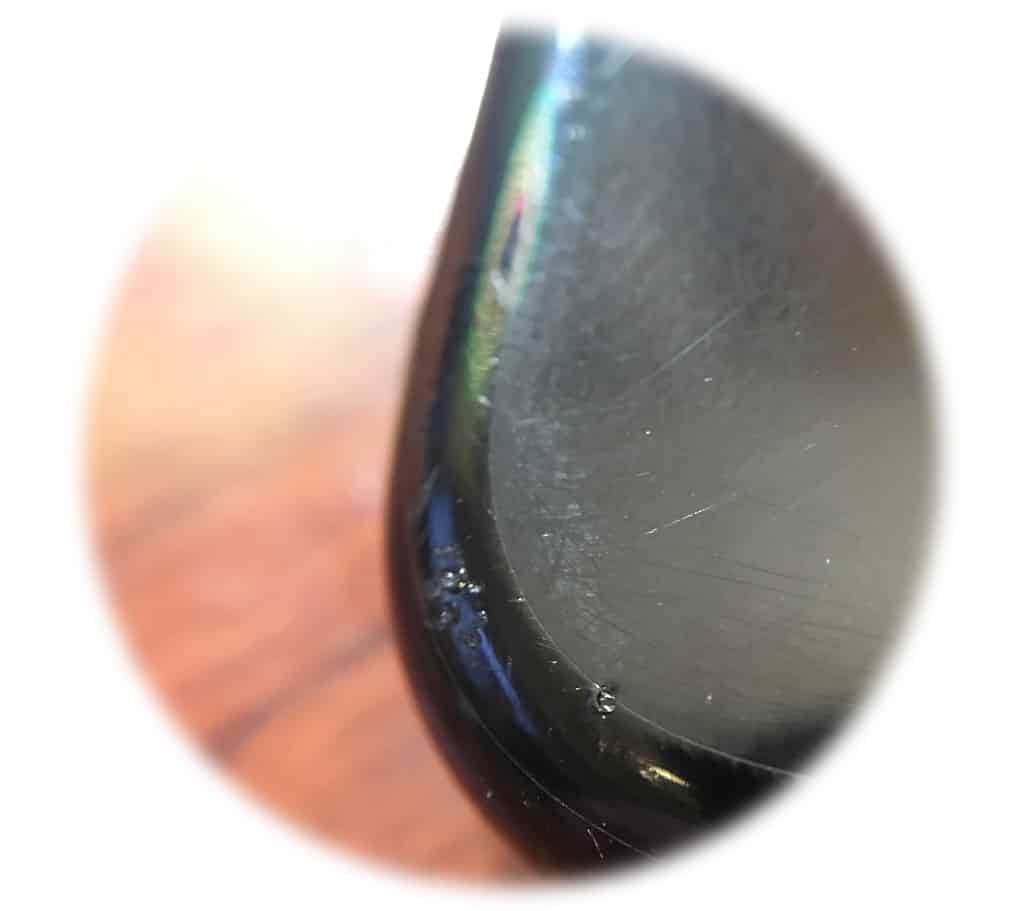 While some might consider those micro-abrasions "patina," I consider them an eyesore. So, ever since then I've been testing more than a dozen iPhone cases.Here are three of my faves:
Folio Wallet Case (Silk Innovation)
Most combination wallet/iPhone cases don't have enough room for all the stuff I need—5 credit/store/insurance cards, my driver's license, plus a couple of business cards and some currency. Silk Innovation's Folio Wallet not only has enough space for all my stuff, its cover folds into an ingenious landscape-mode stand.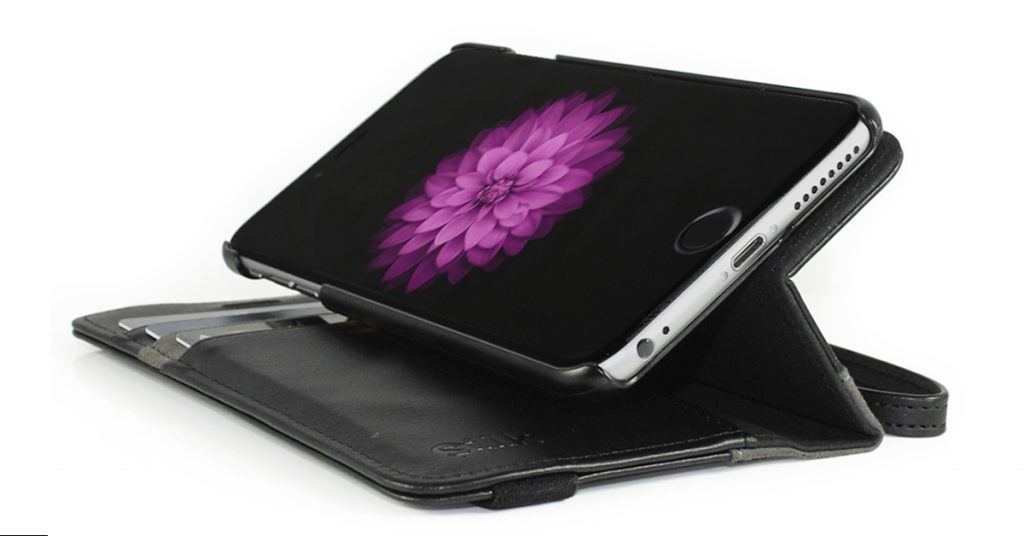 While it's not made of real leather, its fake leather is nicer than most fake leather and you just can't beat its price—under $15 including a tempered glass screen protector!
Contact Case (BodyGuardz)
The Contact Case by BodyGuardz has a rigid transparent back to better display your iPhone's native beauty and soft TPU bumpers injected with Unequal® impact gel (made with Kevlar®)—the same stuff professional athletes use for impact protection.
It doesn't add a lot of bulk, is easy to put on and remove, and provides better impact protection than many other slim cases.
Leather Case (Apple)
Finally, Apple's Leather iPhone case ($49) is a beautiful, premium case available in seven luscious colors (Saddle Brown is my favorite). It not only protects your iPhone, it also acquires a lovely patina, like a fine leather bag, belt, or jacket.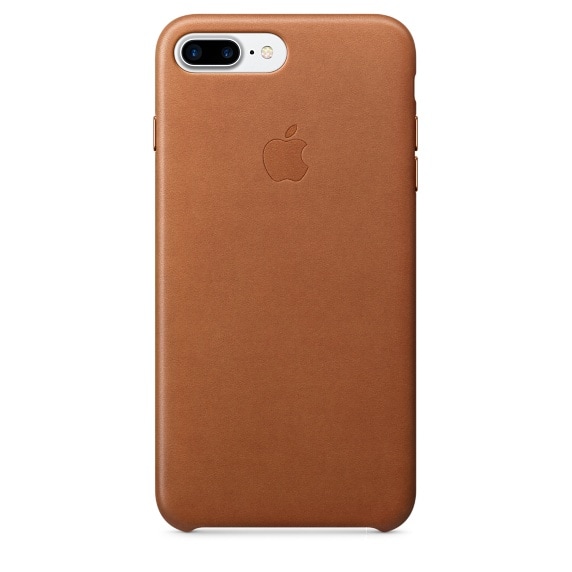 And the embossed Apple logo on its back is a subtle reminder to others that you're using the best mobile phone around.
One More Thing
My favorite case until last weekend was the Glass by SwitchEasy ($39.99), which is made specifically for the jet-black iPhone 7 and 7 Plus and is the only case I know of designed with a 1mm gap between your iPhone and the tempered glass back panel. I liked how less than 13 percent of your iPhone's surface area touches the case, which should reduce or eliminate those pesky scratches.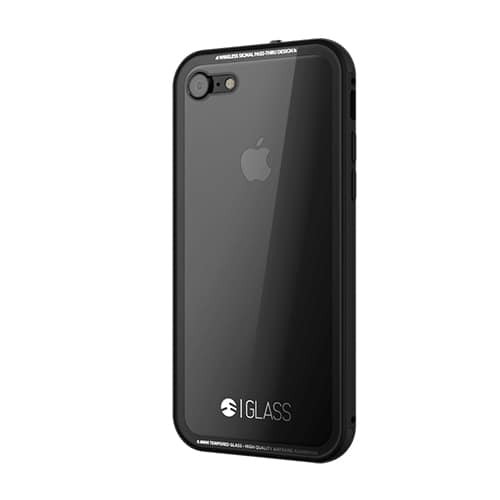 I can no longer recommend this case. Last weekend a sudden stop in my car sent it flying out of the cup holder and (I think) into one of the metal seat rails on the floor, resulting in this: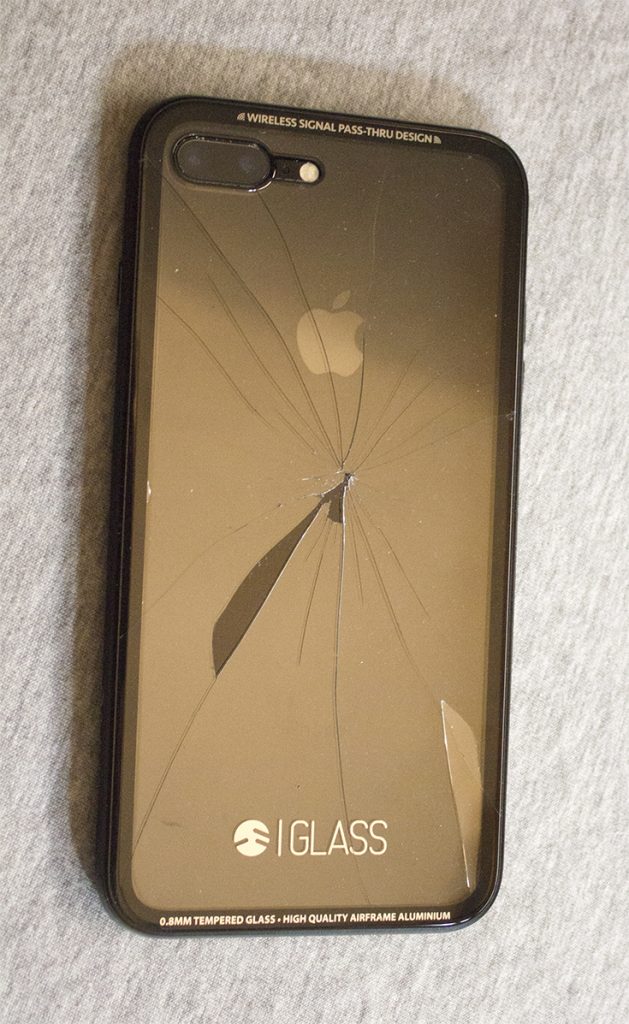 I suspect the damage is covered under warranty, and the iPhone wasn't damaged by the incident (at least not as far as I can tell). Still, I can't recommend this case for obvious reasons. I mean, would you really want to use a case that's more fragile than the iPhone it's protecting?
I thought not.
and that's all he wrote…
Resources:
Folio Wallet. $14.99. Silk Innovation.
Contact. $39.95. BodyGuardz.
Leather. $49. Apple.
Glass. $39.99. SwitchEasy.