After 13 years with The Mac Observer it's time for me to hang up my Managing Editor hat and move on to new adventures and experiences. It's a bittersweet change because I genuinely love everyone in the TMO Towers, but I'm also excited about what comes next.
I've had so many wonderful experiences with the whole team, and while I've put my editing skills to work on so many articles over the years, I feel like everyone I've worked with has plied their editing skills on me making me a better person.
Brad Cook was always there with the best jokes when we were crunching through heavy news days. Ricky Spero (thanks for coming back for one last visit) got me into podcasting by having me on the Weekly Roundup podcast—the show that later became Apple Context Machine.
Nancy Gravley is the example I always held up to prove age should never be a barrier to loving technology. She's also the sweetest person you'll ever meet.
Seeing John F. Braun rush up to me at CES with that intent look on his face was always a treat. I knew he was going to tell me about something cool I needed to check out and he has a near magical ability to find those interesting products everyone else was overlooking.
John Martellaro has an uncanny way of understanding what's happening under the hood at Apple. He's the gentleman I strive to be—except when he's playing Cards Against Humanity, and maybe some day I can match his twisted skill.
My first time meeting Kelly Guimont was epic, as so many of my encounters at Macworld Expo were. She'll always be my podcasting comrade and exactly who I wanted taking over Daily Observations. You have to ask Kelly to show off her radioactive ring.
I knew Melissa Holt for years before she joined the TMO team and was so happy when she came on board. She can explain easy and complex topics alike, and makes you feel OK when she shows you a trick you think you should've known years ago. Melissa would be my go-to if I didn't know how to take care of my Mac myself.
You know life is good when you get to work with Bob "Dr. Mac" LeVitus. If you aren't happy after spending the day with Bob then you're doing something wrong. Bob is like concentrated smiles.
Charlotte Henry is proof the internet makes the world smaller in a good way, and that community isn't constrained by borders or continents. She sees the bigger picture in the technology world. Getting to hang out together for the first time this year was one of the highlights from my trip to London.
The fresh perspective Andrew Orr brings to TMO is great because he keeps us old timers from getting too jaded. When I ask Andrew for his opinion on a topic it's because I genuinely want to hear what he has to say.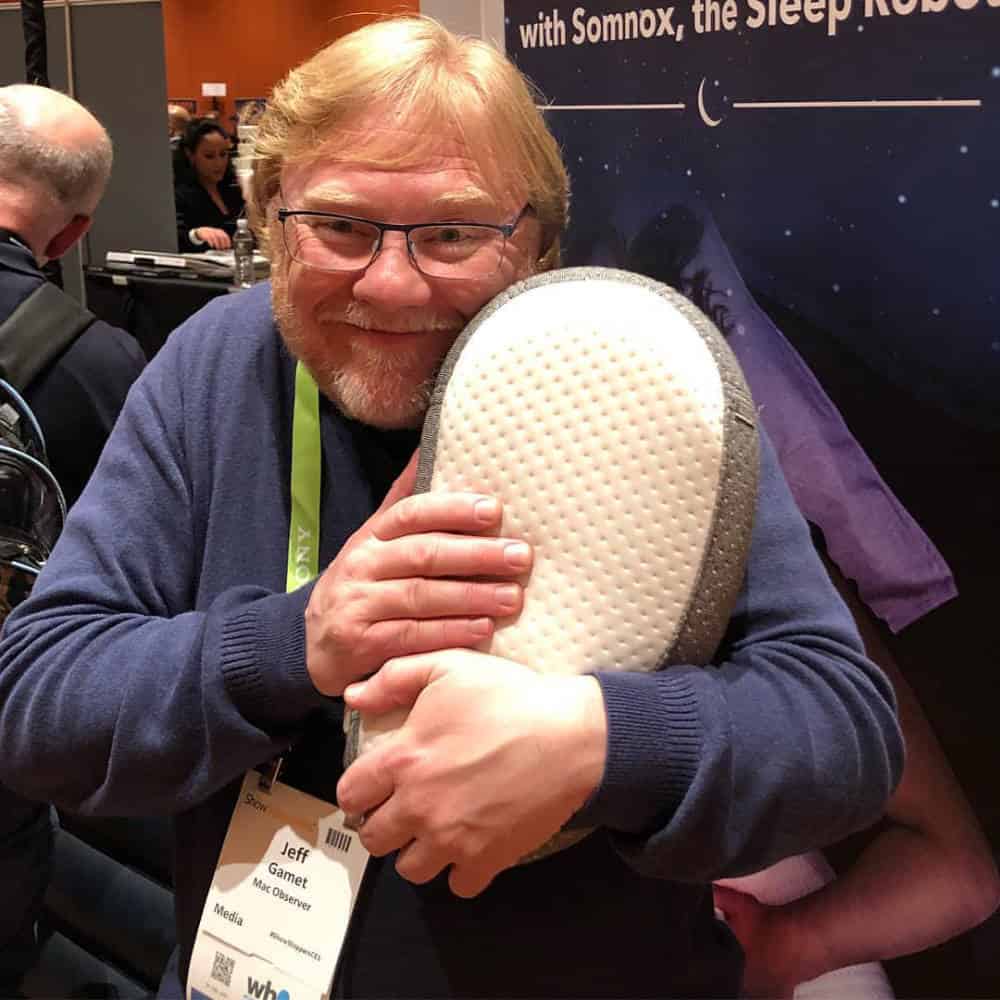 It was always a treat for me when I'd get Adam Christianson out from behind the scenes and on Daily Observations. He always has something great to say, just like on his own Maccast podcast, and I love every minute I've spent with him at conferences.
Dave Hamilton is hands down one of the most compassionate people ever. He has your back—always. One of my favorite things is when we work through some esoteric technical problem and share that ah-ha moment when it all comes together. Those moments are so cool.
Bryan Chaffin and I have been through the best of times and worst of times together. One of the best experiences anyone can ever have is Bryan's uncontrollable laughter when you catch him off guard with a really good joke. I'm glad that happened more than once on Apple Context Machine so there's a record of just how awesome that is.
These people are all my friends and my family, and that's not going to change even though it's time for me to turn in the executive washroom key. It's attached to a first generation iBook. Turns out that handle is perfect for a key lanyard.
And you, TMO's wonderful readers and listeners, are part of my family, too. I always loved when someone would walk up to me at a conference and share their opinion on a topic I covered, or jump into a conversation from a podcast they listened to days or months ago. Podcasts are conversations that don't always get to happen in real time and I love that listeners got I was having a conversation with them.
I'll keep those conversations going on other podcasts and I'm always interested in your opinions, whether you agree with me or not.
This has been a wonderful ride and I'm glad I got to share it with all of you.