The Apple Pencil is a great stylus, but that doesn't mean it's the best option for everyone—especially if you don't have an iPad Pro. We rounded up a few options that work with a wide range of iPads, and even the iPhone, that also all cost less than Apple Pencil.
Adonit Pixel
The Pixel from Adonit is a fine tip stylus designed to feel more like a pen than a stick tapping on glass. It supports 2048 levels of pressure sensitivity and palm rejection, includes programmable shortcut buttons, and balances nicely in your hand. The stylus supports the iPhone 5 and newer, along with the iPad, iPad mini, iPad Air, and iPad Pro. The Adonit Pixel is priced at US$59.99 and includes free shipping in the United States.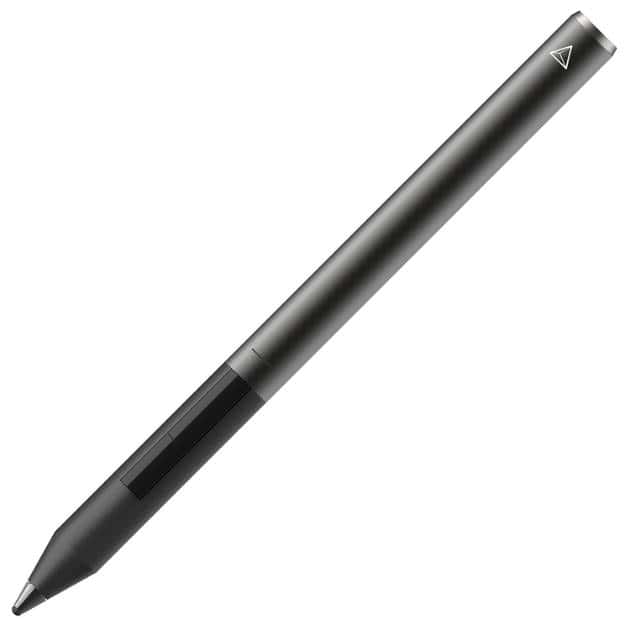 Wacom Bamboo Sketch
Wacom's Bamboo Sketch is a fine tip pressure sensitive stylus with an ergonomic triangular-shaped grip. It has two programmable buttons, and includes firm and soft tips you can swap out depending on the feel you want. It's compatible with the iPhone 6 and newer, as well as the third generation and newer iPad, iPad mini, iPad Air, and iPad Pro. The Wacom Bamboo Sketch costs $74.51.
FiftyThree Pencil
Pencil by FiftyThree is an unconventional stylus design with its flat body and built-in digital eraser on the opposite end of the stylus tip. It has a wider rubber tip but can draw fine lines thanks to its pressure sensitivity. You'll need an iPhone 4s or newer, or a third generation iPad or newer, iPad mini, iPad Air, or iPad Pro. The FifityThree Pencil is priced at $44.99.