Bloggers rejoice! MarsEdit 4 was released this week, only seven years after its last major update. The new version of the Mac-based blog writing and editing app improves WordPress support and gets a redesigned interface.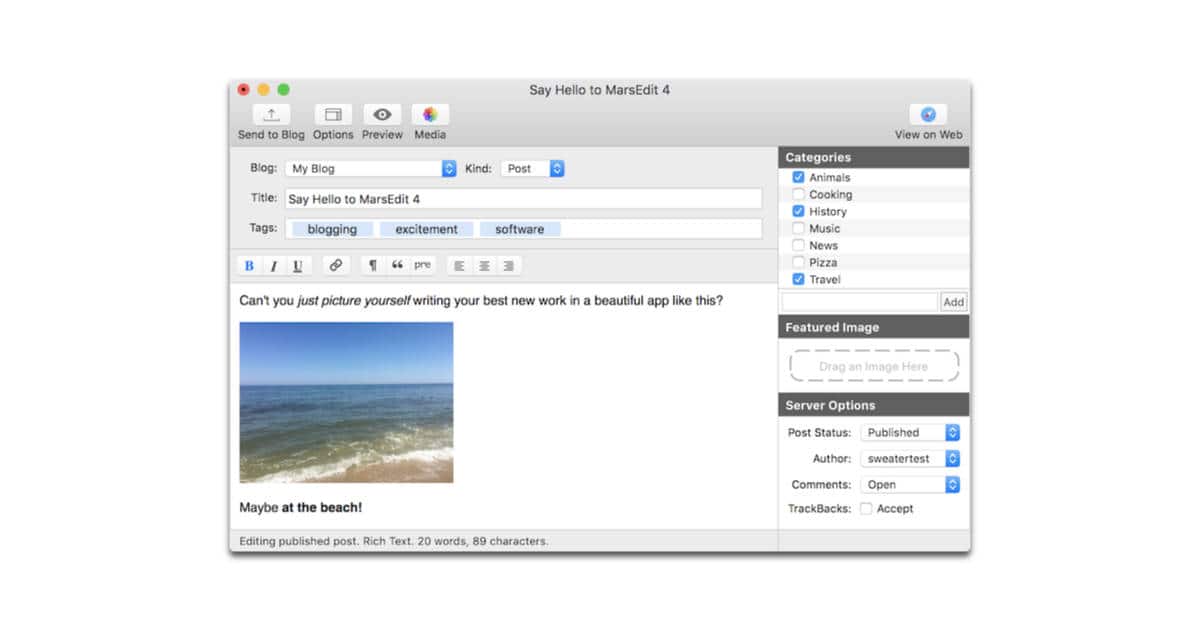 MarsEdit 4 supports WordPress along with other online publishing platforms such as Blogger, Tumblr, TypePad, Movable Type, as well as MetaWeblog and AtomPub-based blogs. It also includes a Safari extension so you can start blog posts when you find online content you want to talk about.
The app's redesigned preview filters for Markdown, MultiMarkdown, and Convert Line Breaks render in real time. It can now download all posts and pages from your sites, too, so all of your content can be backed up locally.
You can download a two-week trial at the Red Sweater website. MarsEdit 4 costs US$49.95 and is also available at Apple's Mac App Store. Upgrades from MarsEdit 3 are priced at $24.95, and are free if you purchased the app after June 1 2017.