After spending a month with Apple's 15-inch Touch Bar MacBook Pro I've found there are only four must-have Thunderbolt 3 adapters I need to attach everything I use with my computer. I don't need all of them all the time, but they're my go-to set for all of my wired connection needs.
External Display and Projector Adapter
I love using AirPlay with my Apple TV for streaming video from my Mac, or when I'm connecting to projectors for presentations, but it isn't always an option—especially when I'm using an external display with my Touch Bar MacBook Pro. The solution: Apple's USB-C Digital AV Multiport Adapter (US$49). It supports HDMI out, has a USB A-style port for other accessories, and has a pass-through USB-C port for power.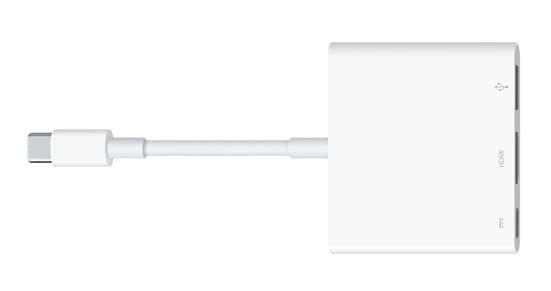 Keyboards, Hard Drives, and Other Accessories
I can connect pretty much every USB device I have thanks to the USB-C Digital AV Multiport Adapter because they're all plugged into a USB 3 hub. I just plug the hub into the USB A port on the video adapter and I'm in business. For the occasional device that wants its own direct connection, or when I want to use USB thumb drives at the coffee shop, I use Apple's USB-C to USB A Adapter ($9).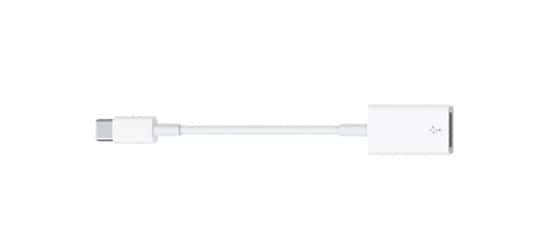 The USB-C ports on my MacBook Pro support Thunderbolt 3, but the connector is the wrong shape for the stack of external hard drives next to my desk. I solved that problem with Apple's Thunderbolt 3 (USB-C) to Thunderbolt 2 Adapter ($29.00). Bonus: The FireWire 800 drives connected to one of my Thunderbolt 2 drives show up on my desktop, too.
Network Adapter
I'm fine withe WiFi for most of my network connections, although sometimes Ethernet is still the best option. I'm having great luck with Anker's USB-C to Ethernet Adapter. It's priced at $22.99 on Amazon, which is less expensive than the backordered Belkin adapter Apple sells, and it's available now so you don't have to wait four weeks for delivery.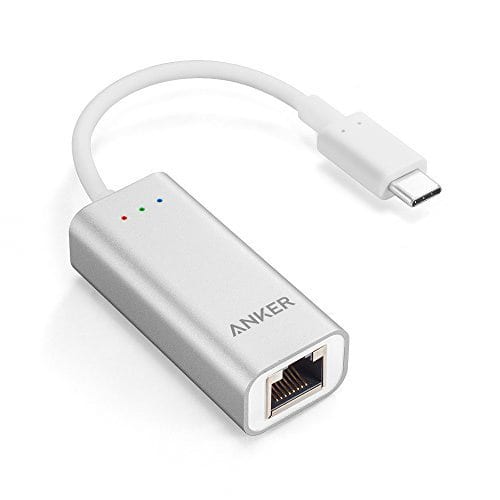 On a side note, I'm carrying one less adapter now than I did with my 2012 Retina MacBook Pro. I did have to buy all new adapters, but I suppose having to carry fewer is a step in the right direction.