Hopeful shoppers lined up early Monday morning in a mostly fruitless effort to buy Apple's AirPods today instead of waiting until January for online orders to ship. AirPods are backordered six weeks, but the company said the wireless earpods would be available in its retail stores on Monday, December 19th.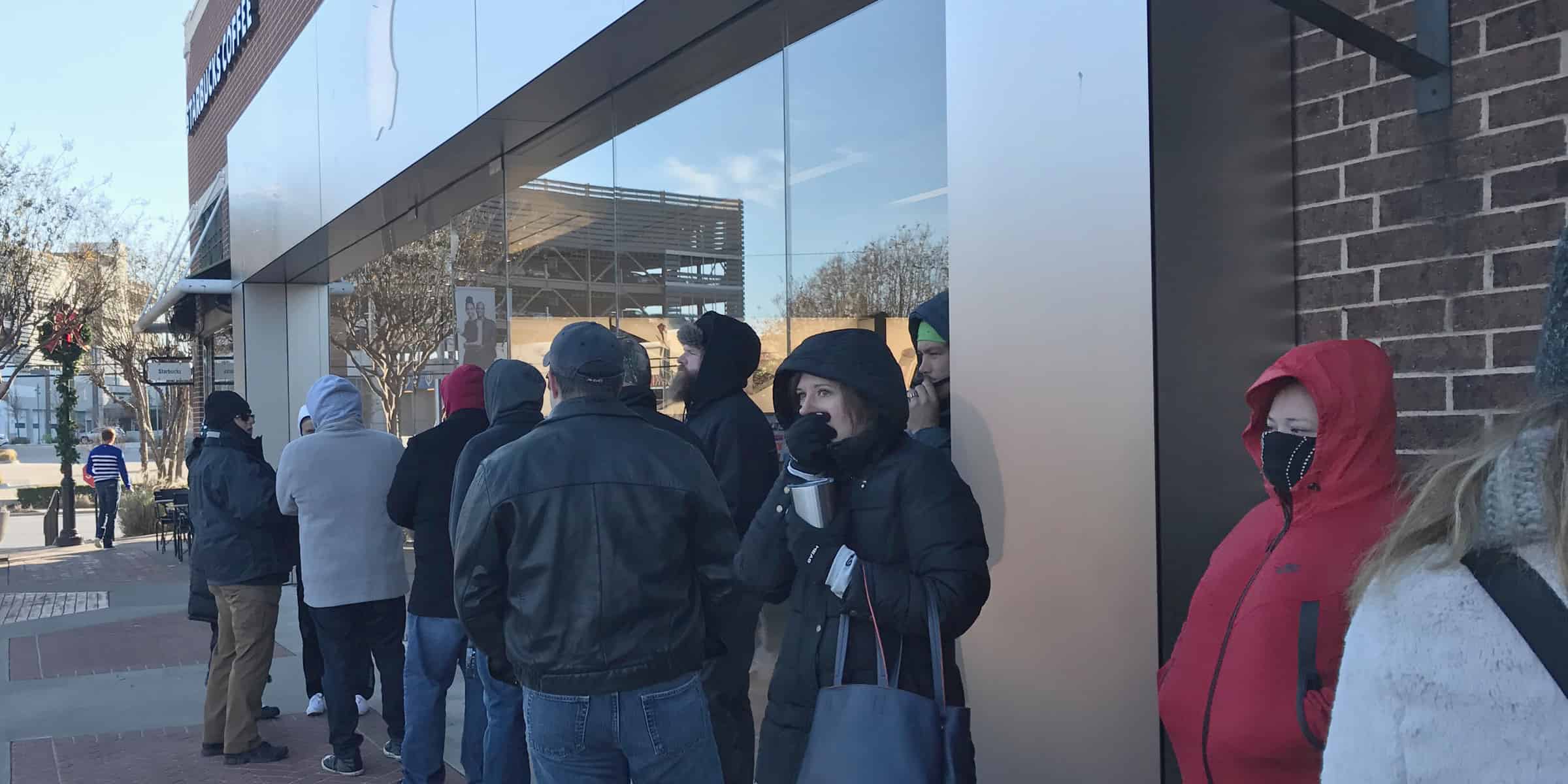 Lines outside Apple Stores firmed early with people waiting hours for what turned out to be very limited inventory. At Apple's Fort Worth, Texas, University Park Village store TMO reader Terry Austin was number 12 in line, but missed out on getting his AirPods today.
He said store staff told everyone they received a "handful," which turned out to be enough sell to the first nine customers.
Apple announced AirPods at its iPhone 7 launch event in September. The Bluetooth earpods both connect wirelessly to your iPhone, and once paired automatically work with other devices linked to your iCloud account.
AirPods were originally scheduled to ship in October, but that came and went, leaving potential buyers wondering when they'd finally be in stores. Apple finally started pre-orders last week with a December 21st delivery date. That slipped out to a four week backorder in less than an hour, and quickly turned into a six week delay.
Online orders are still sitting at six weeks, and this morning's in-store launch confirms inventory is very constrained. Apple's AirPods launch is shaping up to be very much like the Apple Pencil release: limited in-store availability with extended shipping delays.
If you're hoping to buy Apple's AirPods this week, showing up before the store opens will be you best bet, although that doesn't guarantee any will be available. Also ask if there are any afternoon deliveries scheduled and be there when they are just in case more AirPods show up.
AirPods are priced at US$159, and the six week online backorder coupled with severely limited in-store availability means there's a good chance you won't be buying a pair before the Christmas holiday.