Well, that didn't take long. Apple's AirPods went from a December 21st delivery to a four week delay in about an hour. Apple can say AirPods shipped before the Christmas holiday, but at the expense of loads of angry customers who have to wait until some time in 2017 to see theirs.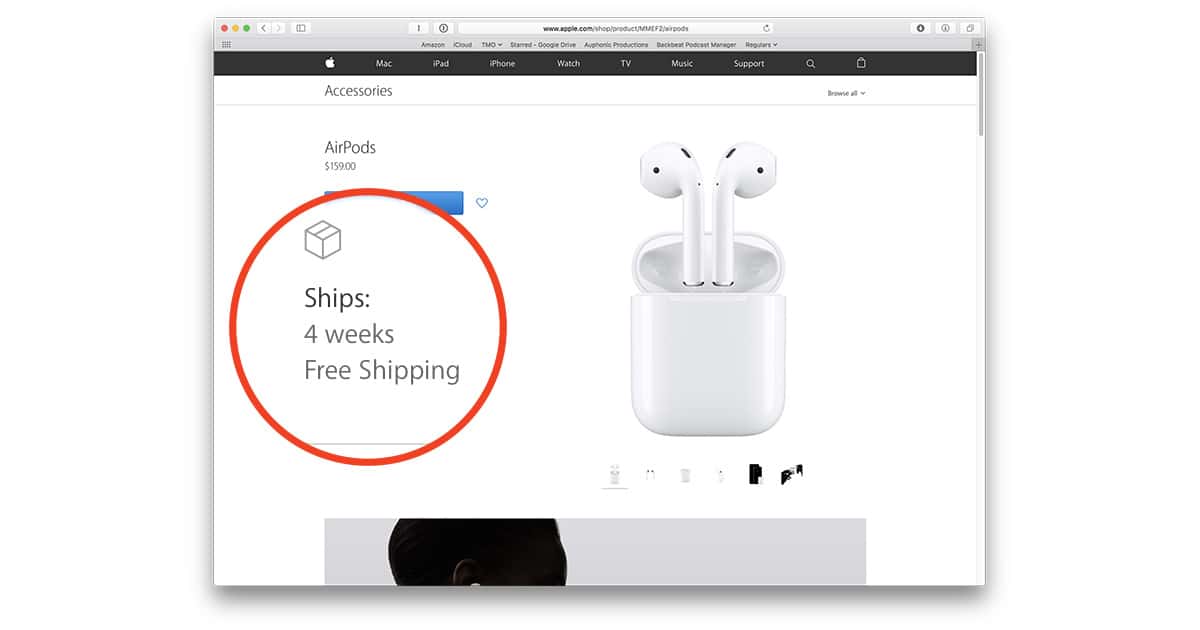 Apple says AirPods will be in stores next week, but considering the company's track record this year, we're expecting a scenario similar to the Apple Pencil launch. Stores will occasionally get a handfull that sell out immediately.
On yesterday's TDO podcast we talked about how customers will be more upset if AirPods started shipping ahead of the Christmas holiday, but in limited qualities, than if they had to wait until next year for orders to start.
As it stands now, if you haven't already ordered your AirPods and gotten a firm pre-Christmas delivery date, it's a safe bet they won't arrive until some time in January 2017. For now, you can check out our list of AirPods alternatives.
There is, however, a little irony in knowing Bryan Chaffin has to update his list of products Apple shipped in 2016 even though most people won't be able to get AirPods.