Apple's AirPods are finally available for order and will start delivering to customers on December 21st, just in time for the Christmas holiday. The wireless earbuds were originally scheduled for an October release, but were delayed until now.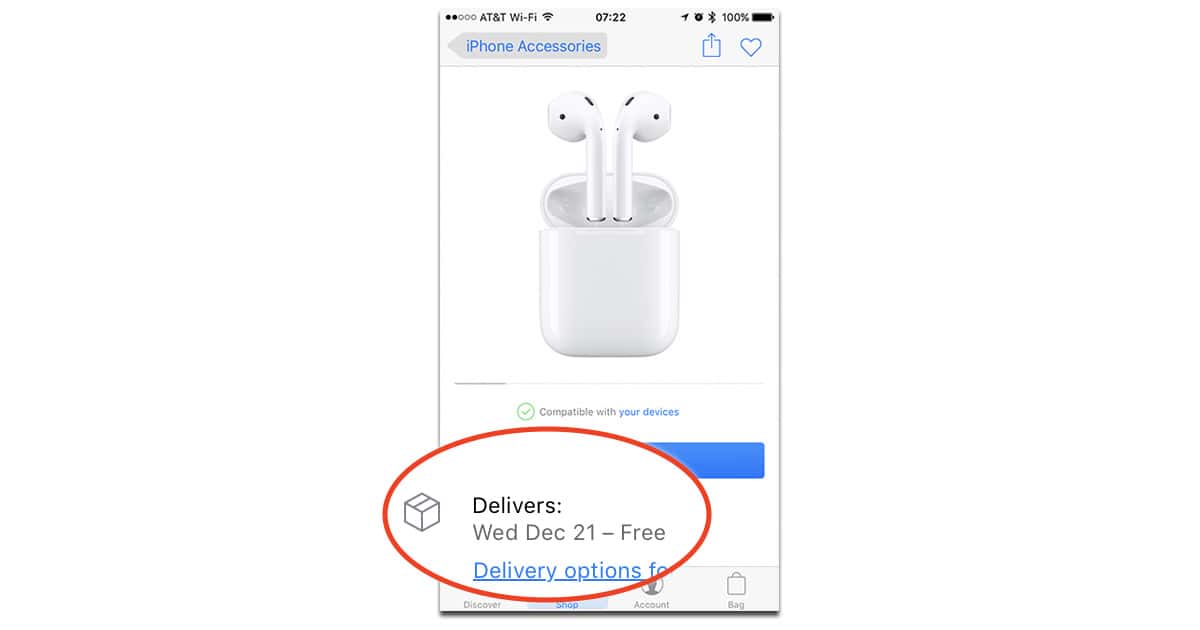 For now it looks like the only way to get AirPods is by placing an order online for deliver; in-store pick-up currently isn't an option.
AirPods are Apple's first venture into wireless earbuds. They use the company's W1 chip to make Bluetooth pairing easy, and once paired with one device they work with all of the devices tied to your iCloud account. The feature lets you pair once and use everywhere.
AirPods can work together for stereo sound, or individually if you want to keep one ear open. They include a built-in microphone for phone calls and Siri control, and motion sensors so they automatically turn on in your ear, and off when removed.
Apple unveiled AirPods in September at its iPhone 7 launch event with the promise of an October release. That came and went, and they continued to slip farther behind schedule without any explanation.
We discussed the delay on yesterday's Daily Observations podcast. Bryan Chaffin said if Apple released AirPods in time for Christmas the inventory needs to be high enough to meet demand. It looks like—at least for now—Apple has enough to go around.
Hopefully Apple can keep up with demand. If not, check out The Mac Observer's list of AirPods alternatives that are available today.
AirPods are priced at US$159 and are available at Apple's online store.