The biggest un-surprise of the day comes from Amazon and its just announced Echo Show. The well-leaked new Echo model includes a built-in display and camera so you can get visual responses to your Alexa queries and make video calls, too.
The Echo Show offers the same Alexa voice controlled features as the Echo and Echo Dot, and adds a built-in display that shows content like weather updates, shopping lists, news videos, song lyrics when playing music.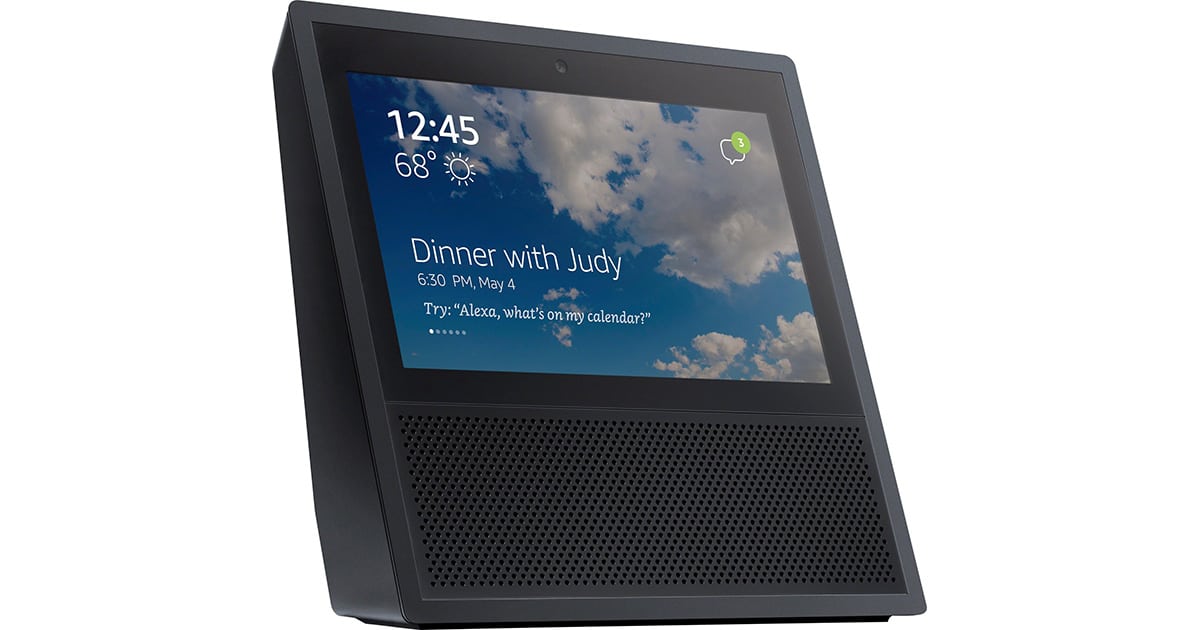 Alexa Skills you've already set up work with Echo Show, so your smart home devices like lights, thermostats, and smart switches can be controlled from the device. It also shows video from compatible home monitoring cameras from Ring and Arlo.
Amazon is touting Echo Show's video phone capabilities that take advantage of its built-in camera. To get in on the video call action, at least one participant need a Show. The other can use an Echo Show or the Alexa app on their smart phone.
The Echo Show seems a lot like the Siri voice controlled assistant Apple is rumored to be showing off at Worldwide Developer Conference in June. Apple's device will reportedly include a touch sensitive display, high quality speakers, AirPlay and HomeKit support, and more.
A leak from several days ago claimed Apple's device will look like a shrunken Mac Pro cylinder, and a follow up report said odds are Apple will show it off at WWDC. While the cylinder shape does fit with the idea it'll have a touch display, there is a consistent nugget in the reports about when we'll get our first look at the device.
Supply chain sources say Inventec has been contracted to make Apple's device.
Amazon's Echo Show timing is likely a tactical move. Today's announcement confirms the device is real, but you can't get one yet. It's available for preorder with a June 28th release date. That puts the announcement before WWDC when Apple may unveil its own Siri-based competitor, so anything Apple shows off will be compared to the already announced Echo Show.
If you're already invested in the Echo ecosystem, and think a display to go along with Alexa is the bomb, then the Show will be right up your alley. If not, then wait to see if Apple does unveil its own Siri assistant in June.
Echo Show is available for pre-order on Amazon's website for US$229.99.