Apple is making it easier to be an organ doner by adding the ability to register as an organ, eye, and tissue donor in iOS 10's Health app, due to ship this fall. Apple teamed up with Donate Life America, which manages the National Donate Life Registry, to add the feature to iOS 10.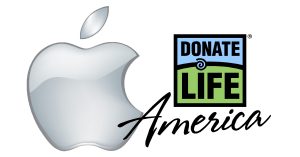 "Apple's mission has always been to create products that transform people's lives," said Apple COO Jeff Williams. "With the updated Health app, we're providing education and awareness about organ donation and making it easier than ever to register. It's a simple process that takes just a few seconds and could help save up to eight lives."
iOS 10 users will be able to register as organ donors with a few taps in the Medical ID section in the Health app. Their data will be shared with NDL Registry, and can show on the iPhone lock screen along with other medical information for first responders.
Apple showed off iOS 10 during its annual Worldwide Developer Conference in June. The new version of the iPhone, iPad, and iPod touch operating system will open Siri to third-part developers, improve HomeKit, and more. Organ donor, registry, however, wasn't announced during the event.
The feature isn't available in the iOS 10 developer pre-release, but will be ready to go in time for this fall's official launch. It looks like the organ donor registry feature will initially be limited to the United States.