Apple has appointed its first head of marketing of Augmented Reality (AR). Frank Casanova now has the title Senior Director, Worldwide Product Marketing at Apple Augmented Reality. He took on the role at the beginning of February 2019, according to his LinkedIn profile.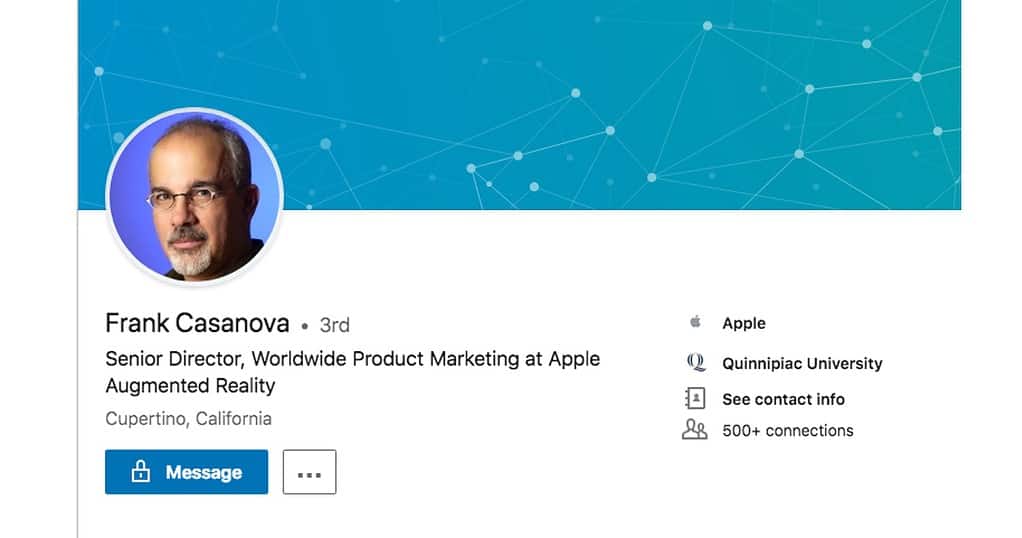 Apple Vet is 'Ideal Person' to Lead AR Push
Mr. Casanova, is an Apple veteran of over 21 years. His LinedIn profile said that he is now "responsible for all Aspects of Product Marketing for Apple's Augmented Reality initiative." He was previously a Senior Director for iPhone Partner Marketing. He joined Apple in November 1997 as a Senior Director of MacOS X Graphics, Audio and Video.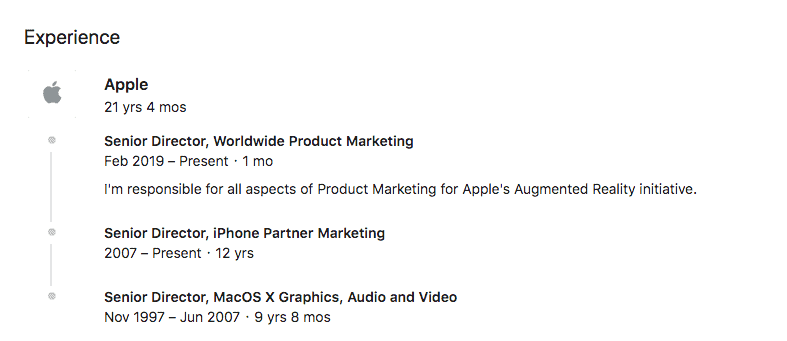 Apple has not publicly commented on Mr. Casanova's appointment. However, Michael Gartenberg, former Senior Director of Marketing at Apple, told Bloomberg News: "There's now a name and face on Apple AR efforts and a person with a track record of working on advanced technology projects at Apple. Frank is the ideal person to lead Apple's efforts in AR."
The appointment makes clear the level of importance Apple is placing on AR. Apple CEO Tim Cook commented in February 2018 that he is a "huge believer in AR" and that the company "put a lot of energy in AR, and it's moving very fast."