Apple is bringing more editorial direction to Apple News with the hiring of an editor-in-chief to head its news aggregator service. Politico reported that Apple brought on Lauren Kern, an experienced editor from New York Magazine. She'll start her new gig on June 2nd, just before Apple's World Wide Developer Conference.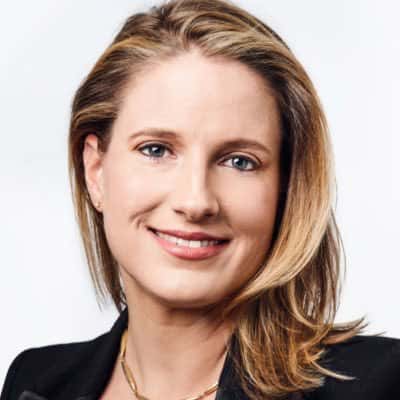 Meet Lauren Kern
Lauren Kern was named one of 10 Players in Media You Must Hire in May of 2016 by The New York Observer. In that piece, the magazine said this about her work as Executive Editor of New York Magazine.
Ms. Kern has since grown the magazine's footprint in print and digital, and put a spotlight on women's issues by shepherding the magazine's mammoth Bill Cosby cover.
She also worked at O and New York Times Magazine. These are all heavy-hitter traditional print magazines, and she'll be bringing that experience to Apple News.
Her Former Boss Said Glowing Things
New York Magazine Editor-in-Chief Adam Moss, her soon-to-be-former boss, had some rather glowing things to say about Ms. Kern, too. In a note to the magazine's staff published by CNN, Mr. Moss said:
I am not happy to report that we are losing our beloved Lauren Kern to the Apple corporation. I mean, I'm happy for Lauren certainly. It's an exciting opportunity to be the editor in chief of Apple News, to bring a journalistic vigor and intelligence to an operation that has always seemed to me so full of promise.

Apple has the audience — all they needed was a superior editorial intelligence to guide it. They recognized that that person was Lauren, and of course we know they are right.

She provided excellent council to me on all sorts of editorial matters, and she was just beginning a new adventure seeding ambitious feature projects across our verticals. There isn't much she can't do. Apple is lucky to have her.
Those are some amazing comments to make about someone who is leaving your organization.
What Will This Mean for Apple News?
Ms. Kern isn't replacing anyone as editor-in-chief is a newly created position for Apple News. It's hard to know exactly what Apple has in mind for its service, but this move means the company is absolutely serious.
You don't hire a heavyweight unless you're serious, and that heavyweight isn't going to come work for you unless she knows you're serious.
Like Adam Moss, I believe Apple News has tons of promise. The formatting is there, as is the presentation. The eyeballs and positioning within iOS are there, too. But, Apple News is more promise than fulfilled promise, and editorial direction could have a big impact on the service.