As my colleague Jeff Gamet has recently noted, the Federal Communications Commission is being pressed to allow companies to inject ringless voicemail messages straight into your mailbox. If you think this is as bad an idea as Bryan Chaffin and I think it is, here's how you can tell the FCC for yourself.
Don't Just Send a Blind Email to Tell the FCC What You Think
While there's a chance an email sent directly to FCC Chairman Ajit Pai might draw some attention, there's a better way. The FCC website has prominent buttons for filing consumer complaints, filing a public comment, and filing a public safety report. In today's tip, we want to tell the FCC how we feel about ringless voicemail. We're going to file a public comment. From the FCC's website, click File a Public Comment. I'd send you directly the the appropriate form, but it's not a viable option. You can thank the FCC for the way it has developed its website. This method is the quickest way to get to the form with the proper FCC proceeding number already filled in for you.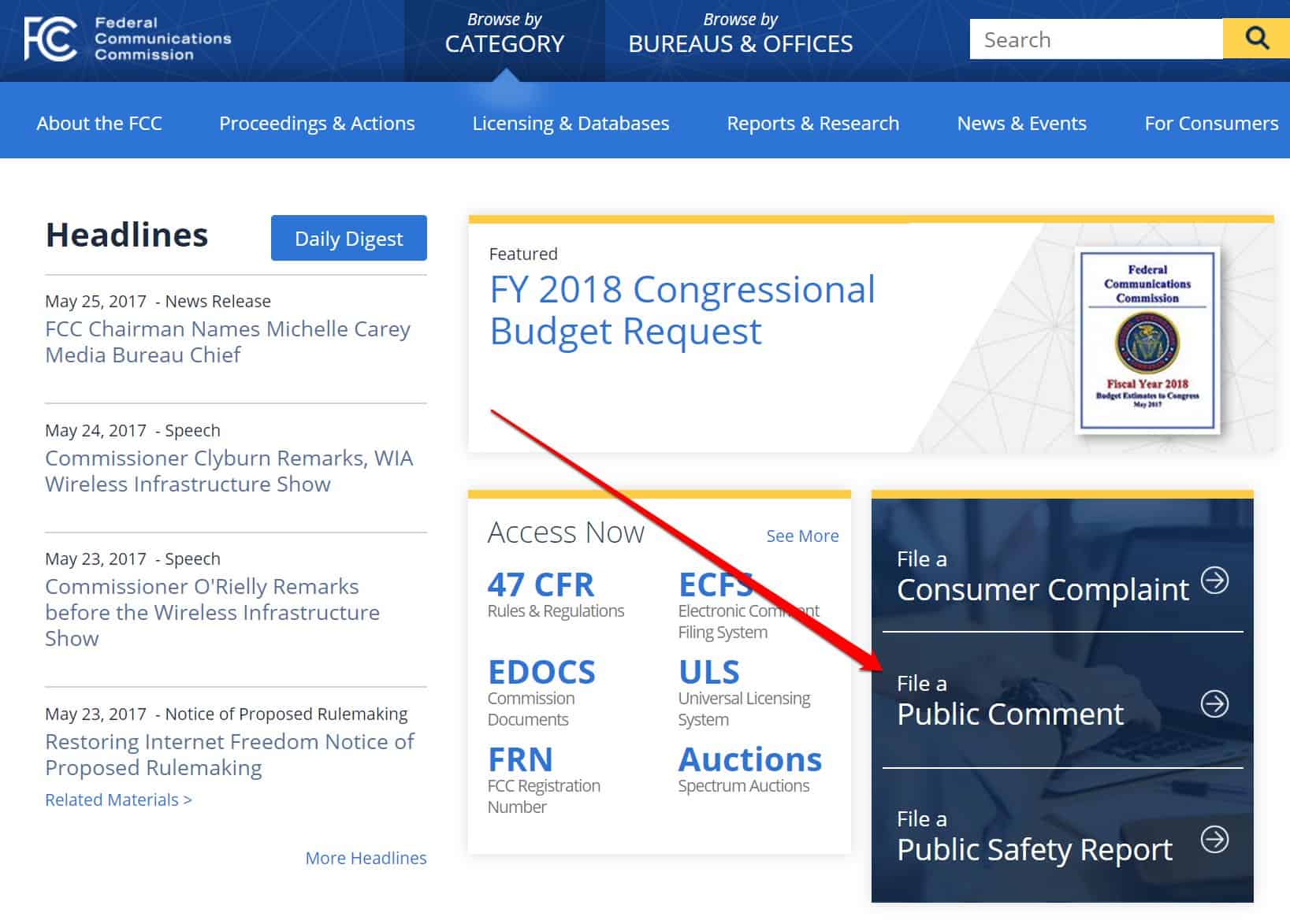 You'll begin at a list of currently popular proceedings. That's because you need to submit your filing attached to a proceeding. In this case, we're replying to "Rules and Regulations Implementing the Telephone Consumer Protection Act of 1991". Currently, that proceeding is pretty high up in the list of popular proceedings, so it's easy to find. Once you locate it, you can use the link to add a new filing. That's what we're going to do.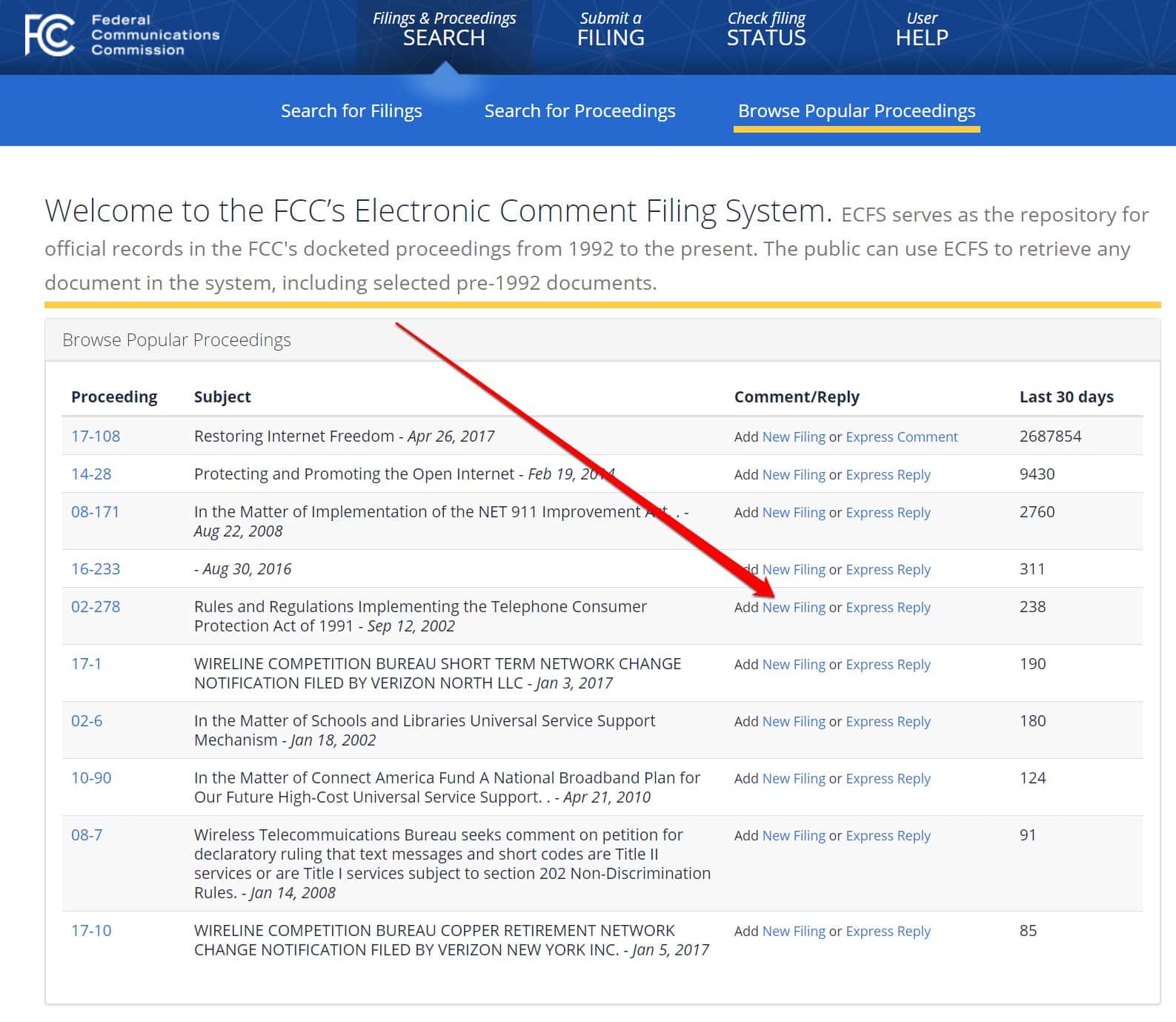 If you don't see the right proceeding listed, click on Search for Proceedings. In the field Specify Proceeding (Optional), type in "Rules and Regulations Implementing the Telephone Consumer Protection Act of 1991". The correct one should appear, so you can click on it then on Search. From the results, you'll see "Rules and Regulations Implementing the Telephone Consumer Protection Act of 1991," and you can click on New Filing.
Voicing Your Opinion on Ringless Voicemails
Once you're in the right place to submit a new filing, fill out all the fields that apply to you. You must provide your name, address, city, state, and ZIP code. This information will be posted along with your comments.
You should also choose a filing type. At the bottom of the form, you can click or drop your written statement about the suggestion of ringless voicemails. If you'd rather not do it that way, you can also click on Express Comment to just type your opinion into a text box.
Once you're finished, you will continue to the review screen and then finalize your filing. Finally, you can submit your filing and wait to see what the FCC decides on this horrible, heinous idea.