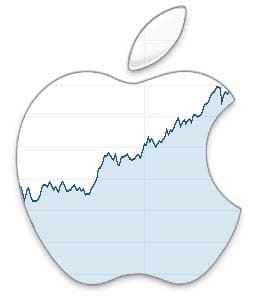 The royalty fight between Apple and Qualcomm got real Friday after Apple suspended supplier payments ultimately destined for the chip maker. Apple said it was suspending payments until the courts decide how much Apple owes.
"Without an agreed-upon rate to determine how much is owed," Apple said in a statement to Reuters, "we have suspended payments until the correct amount can be determined by the court."
Unsurprisingly, Qualcomm criticized the move. Qualcomm's general counsel, Don Rosenberg, said in his own statement, "Apple has now unilaterally declared the contract terms unacceptable; the same terms that have applied to iPhones and cellular-enabled iPads for a decade."
Apple Qualcomm Patent Royalties
At issue are royalty rates Apple pays on components that utilize Qualcomm patents. In the bottom-feeding world of open licensing, Qualcomm's royalty rates have been based on the total price of a device. Apple wants to change that because its devices are priced vastly higher than most competing products. The company has argued in this case that it's unfair that Qualcomm benefits from the extra value Apple brings to market.
To Qualcomm's point, however, Apple's licensing is covered by contracts that have been in place for a very long time. Unilaterally suspending payments is a major escalation of the fight between the two companies.
Note that it's a non-trivial amount of money. Qualcomm on Friday lowered its third fiscal quarter revenue estimates from US$5.8-$6.1 billion to $4.8-$5.6 billion, just because of Apple's lack of payments. The news sent Qualcomm's stock south. As of this writing, $QCOM traded at US$52.40, down 0.81 (1.52%).
$AAPL traded at $143.81, up $0.02 (0.01%).