When it comes to the future of gaming on Apple, the new M-Series of chips is hoping to make a big-break in the market. Being a gamer on a Mac has always taken a bit of work, though new developments in the Apple world are trying to make that less of a reality. While Apple doesn't have the AAA-library of its PC brethren, Apple's transition to producing its own chipsets may just be the game changer some Apple fans are looking for.
With Apple moving away from relying on Intel for its chipsets, Apple is taking incredibly huge strides in the development of its own chipsets, starting with the M1. Of course, the new M2 series only offers more advancements and features over the previous-generation, and those working for Apple are well aware that this can be great news for gamers.
Apple Execs Talk Gaming, M-Series Chips
Matthew Panzarino of TechCrunch was able to have a conversation with Apple's vice president of Platform Architecture and Hardware Technologies Tim Millet alongside VP of Worldwide Product Marketing Bob Borchers. For Millet, he has 30 years of experience building chips, with almost 17 of those years being at Apple.
During the discussion, the three talk the development of both the M1 and M2 series of Apple silicon chips.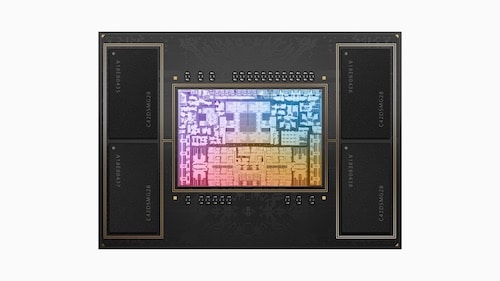 However, one of the most interesting discussions the three had took a look at gaming on Mac. While Apple has been forging its way through the gaming industry over the past couple of years, many gamers still have mixed-expectations when it comes to gaming on a Mac over a PC.
Gaming is obviously something Apple has been focusing on, or, at the very least, has been giving an eye of detail to, as the M1 series did improve gaming performance in thanks to the increase in GPUs throughout the line. However, as noted by Panzarino, the AAA titles don't seem to be arriving to Mac as quickly as some would hope.
Apple, Macs and AAA Gaming Titles
However, Apple's Borchers notes that in thanks to some AAA titles, such as Capcom's Resident Evil series, arriving to Mac, other massive-title developers are "starting to wake up and understand the opportunity".
Additionally, Borchers goes on to say that:
Because what we have now, with our portfolio of M-series Macs, is a set of incredibly performant machines and a growing audience of people who have these incredibly performant systems that can all be addressed with a single code base that is developing over time.
Borchers also notes the development of Metal 3 as well as new APIs can help entice big name developers to the platform. The Apple VP also hinted at this tech possibly making its way to the iPad and iPhone. Considering mobile gaming is one of the hottest industries in terms of revenue, this could potentially spell big news for Cupertino.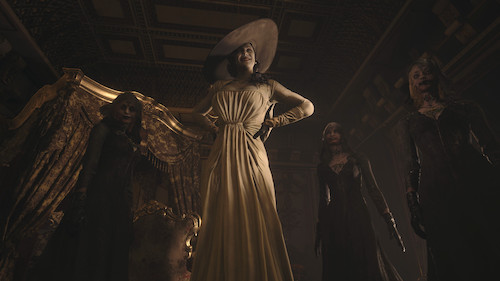 While Borchers is happy with the fact the company has been capable of shipping "core ingredients in very performant systems", the VP does still admit that Apple could do more to bring game developers into Apple's arena. Borchers insists that Apple is taking a closer look at chips and components, and how different configurations may work through a gaming lens.
The Gaming Market
For Millet, the Apple exec states that Apple has been looking into the gaming market since the early-inception of Apple silicon.
Within the interview, Millet states:
The story starts many years ago, when we were imagining the transition. Gamers are a serious bunch. And I don't think we're going to fool anybody by saying that overnight we're going to make Mac a great gaming platform. We're going to take a long view on this.
Furthermore, Millet also observes that some of the more common building elements are shared (proportionately) between the Mac, iPad and iPhone, where historically, Apple has had strength. However, Millet also notes that the "purpose built" GPUs within iOS devices were not meant for a general use. Millet notes that a Mac, "is a different beast. There will be different expectations over time".
In terms of adaptability and resources, Millet points to Capcom and their flagship Resident Evil series as an example. For Millet, one of the most important things for game developers is ensuring they have the right GPU toolbox. For Millet, part of getting Capcom onboard was ensuring the developers that Apple would have the right tools, such as modern APIs, to create seamless ports of their games. Ultimately, having the right tools that can help developers build consistency and compatibility is a crucial element for Apple.
Millet observes that Apple focusing on the development of Metal as well as modern gaming APIs will be a key component in bringing more AAA-developers on board. He stated, "We know this will take some time. But we're not confused at all about the opportunity; we see it. And we're going to make sure we show up".
Looking Ahead
One of the other things Apple is working on, according to Millet, is ensuring that the full Mac lineup is equipped with "very capable GPUs, whether it be the MacBook Air, obviously, all the way up to the beast, Ultra chips that we can put in our Mac Studio". According to Millet, developers may have issues making investments with Apple tech until this happens.
In short, Apple is banking on more Mac users adopting the M1 and M2 series chips. In turn, this will help bolster the idea to game developers that Apple users are capable of handling the demands of modern gaming. Unfortunately, this may take some time, as Millet has concerns that the world of game developing has yet to fully take the plunge into the design and features of the M-series chips. For Millet, this is especially true in regard to the unified memory pool.
According to Millet, "game developers have never seen 96 gigabytes of graphics memory available to them now, on the M2 Max". Millet observers that this may be new territory for some developers, especially ones that are so familiar to working with video memory that features smaller footprints. The Apple exec believes this will be "an interesting opportunity" to serve as inspiration for gaming developers.
The Future of Apple Gaming
While Apple may have a way to go when it comes to AAA-title gaming, the team behind the tech seems to acknowledge what's in store for them concerning the road ahead. While there are currently some great gaming titles on Apple machines, the journey seems to only be just beginning.
As more consumers latch-on to the M-Series of Apple silicon, it will hopefully allow for more gaming companies to take notice. With the power behind both the M1 and M2 series of chips, Apple is making it clear that their devices are for more than just productivity and design. No doubt the future of Apple gaming looks rather bright, fans of Apple simply need to wait just a bit longer for some truly marvelous games to arrive to the platform.