Apple is following Amazon's lead and opening its own primary health care clinics for employees. The program, called AC Wellness, is launching this spring with two clinics in Santa Clara County.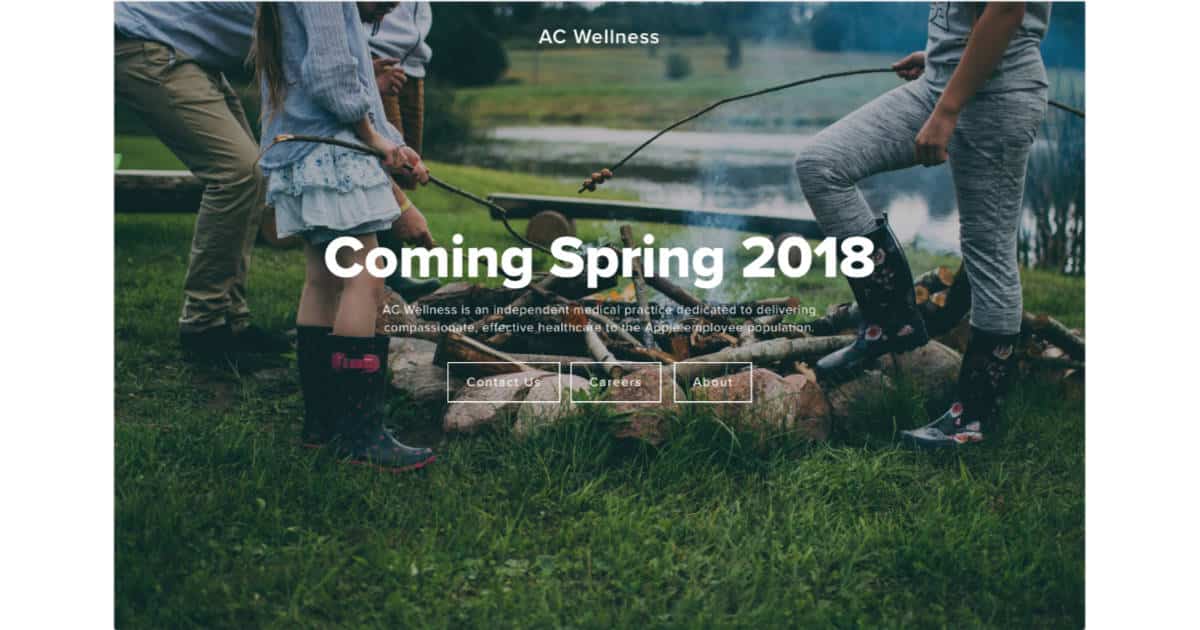 The Mac and iPhone maker is hiring for several positions such as exercise coach, primary care doctor, phlebotomist, and care navigator. CNBC says some former Stanford Health Care employees have been working for AC Wellness for at least five months.
Apple is starting with two clinics, but will presumably expand the program with more clinics in the future.
Amazon is also starting its own health care program for employees in a partnership with J.P. Morgan and Berkshire Hathaway. The three companies are trying to reduce health care costs while also improving services for employees.
Apple's plan is presumably the same, although its clinics will also be a testbed for new HealthKit-related services and products.
The in-house health care programs from Apple, Amazon, J.P. Morgan, and Berkshire Hathaway could be the beginning of a trend for large companies to break out of spiraling costs from the current health care system. This isn't enough to trigger real change in the U.S. health care system, but it is a sign that at least these companies think there's a better and more effective way to provide primary health care for their employees.