A redesign of the Apple Music Browse section is rolling out. You'll see more content up front so you won't have to tap as much (via MacRumors).
[Apple Music Live Announced for Italy]
Browse
The biggest change you'll see the Daily Top 100 playlists below the old section of new music. These were launched last September and were previously found by going to Browse, scrolling down, and tapping Top Charts.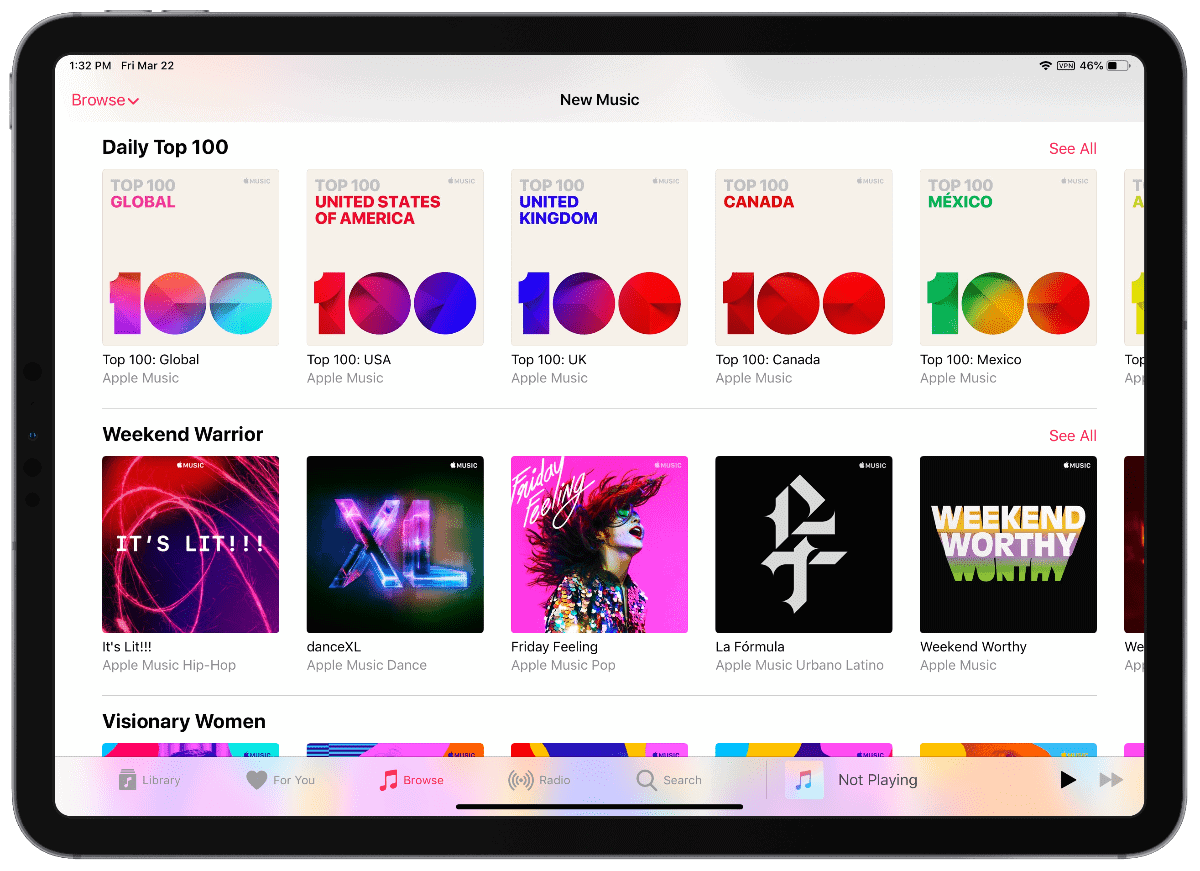 After that you'll see a Just Updated section with recently updated playlists covering a variety of music. An area called We're Loving gives you recommendations from Apple Music editors. A Get Down Tonight section features the latest, greatest dance hits. Everything else looks the same with Hot Tracks and New Music.
It's a server-side change, so you won't have to do much aside from maybe quitting and restarting Apple Music.
[Watch Apple's 'It's Show Time' Event Live On Twitter, Online, and Apple TV]