Apple announced the opening of what it called the "first in a new generation of Apple's most significant worldwide retail locations" in Chicago on Friday. The stunning location features 32-foot glass panels, a carbon-fiber roof, and a series of events developed specifically for Chicago.
Using sweeping language with grand claims—even for Apple—the company said, "Apple today previewed Apple Michigan Avenue, its newest and most ambitious store, creating a new connection between North Michigan Avenue, Pioneer Court and the Chicago River."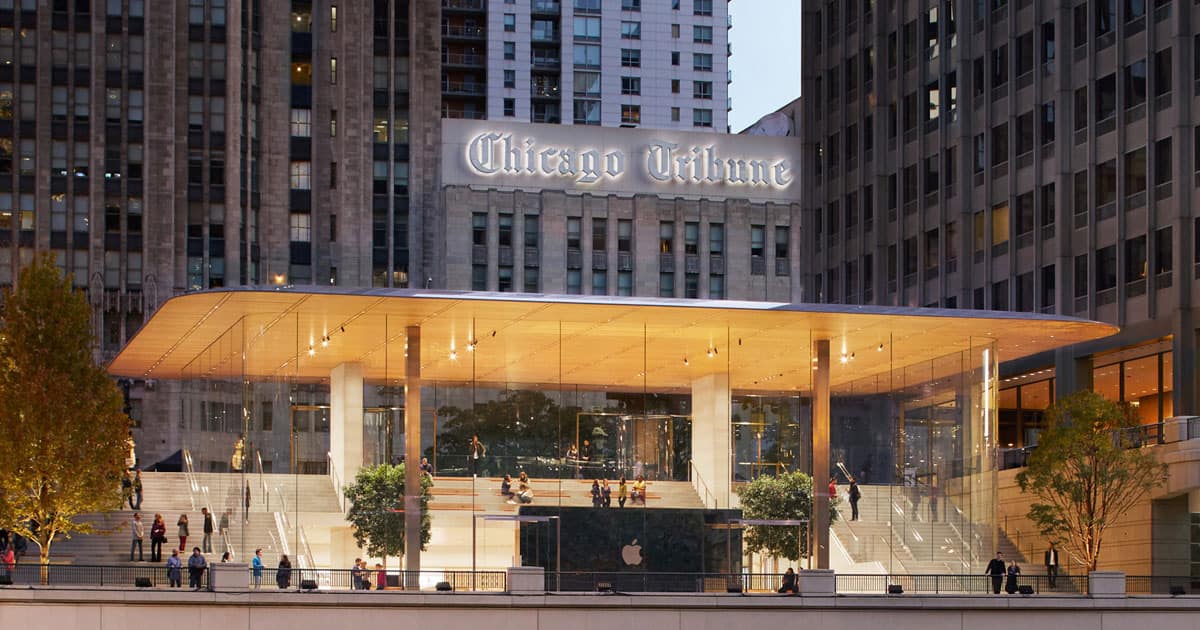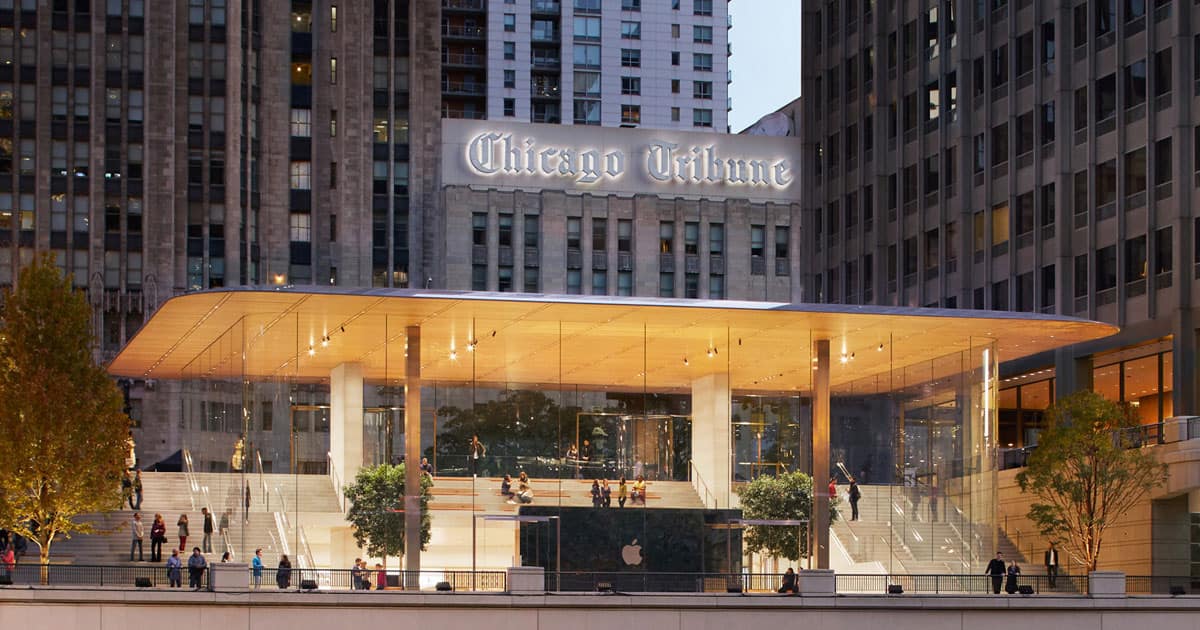 Apple Michigan Ave Special Events—The Chicago Series
Apple has developed five special events, "each with a different area of focus at the intersection of technology and liberal arts." Developed in conjunction with local non-profits and creative organizations, the events will take place over the next four weeks. Apple's descriptions:
Accelerate Your Startup Idea with 1871 inspires participants to develop a startup business concept that will positively impact the City of Chicago and provides them solutions to turn their idea into a business. The selected finalist will receive ongoing support from 1871, a non-profit digital startup incubator, and Apple.

Participants in Create Collaborative Art will contribute to the creation of a new piece of work with local artist Theaster Gates and the Black Monks of Mississippi, a Chicago-based performance art ensemble.

Prototype a Civic App with BLUE 1647 encourages everyone to learn how to conceive and design an app concept that serves community needs, rewarding the top app developer with ongoing mentorship from BLUE 1647, a local tech innovation center, and Apple.

Photograph Chicago with VSCO teaches aspiring and established photographers how to capture the subtleties of neighborhoods and the people who live there. The best work will be featured at a future Today at Apple program in Chicago and on VSCO's social media channels.

Cultivate Your Voice with Young Chicago Authors leads participants on a journey of telling stories and defining their voice through poetry, graffiti and rap. Following this program, "The Chicago Series" will wrap with a slam poetry open mic night with Kevin Coval, a leading voice in Chicago's music community.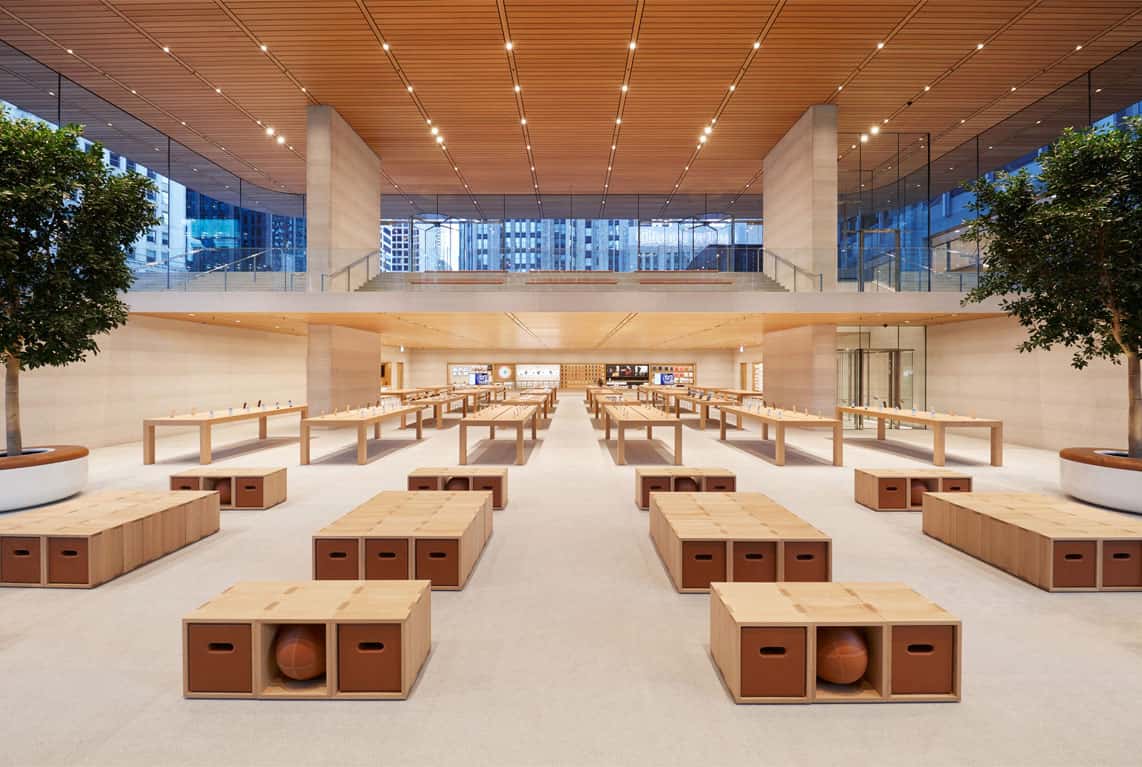 Stunning Architecture
Many of Apple's retail locations are some combination of impressive, gorgeous, and iconic. While the glass cylinder of Apple Shanghai has long been my favorite, this new store is giving that location a run for its money. The lines, openness, and massive panels of glass are simply stunning.
Which is, of course, what Apple was going for. Angel Ahrendts, Apple senior vice president of retail, said, "Apple Michigan Avenue exemplifies our new vision where everyone is welcome to experience all of our incredible products, services and inspiring educational programs in the heart of their city."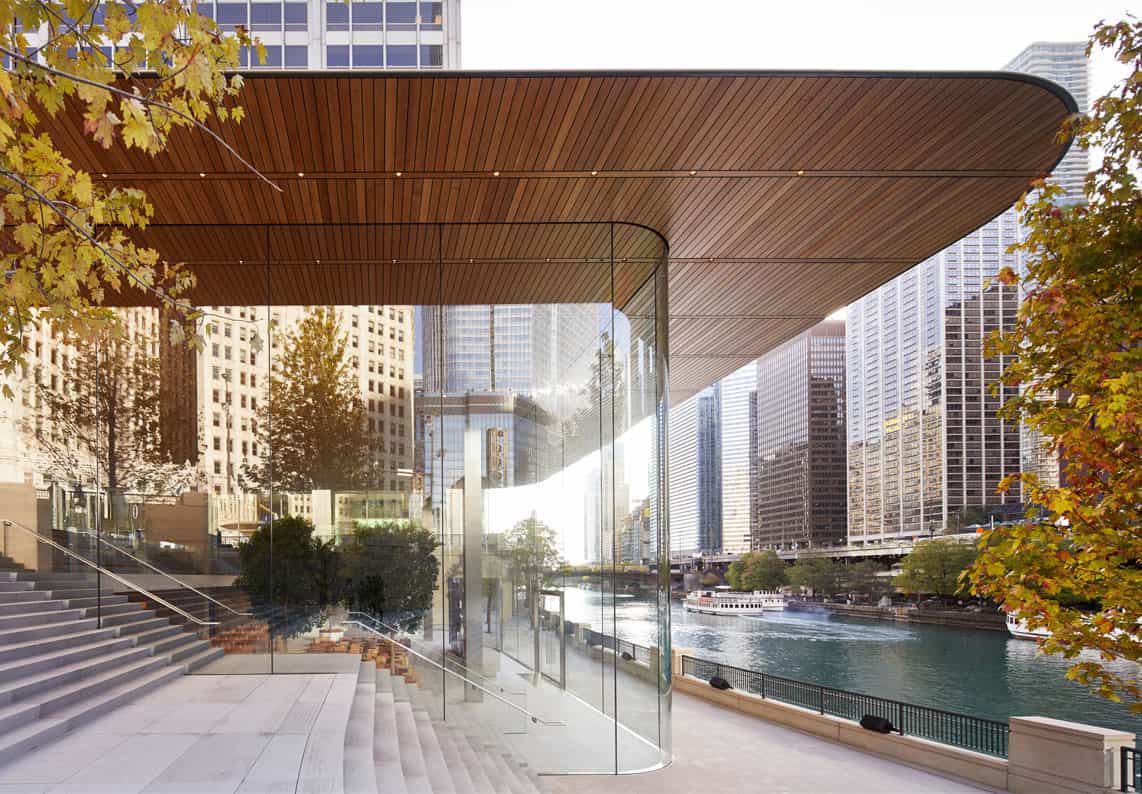 Apple Michigan Ave opens on Friday, October 20th, at 5:00 PM CDT.