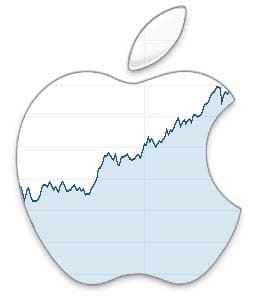 Apple reported record revenue of $88.3 billion, with staggering and record earnings per share of $3.89. The company said it recorded its highest revenues ever for iPhone, and that iPhone X has been the top selling iPhone every week since it shipped.
"We've also achieved a significant milestone with our active installed base of devices reaching 1.3 billion in January," Apple CEO Tim Cook said in a statement. "That's an increase of 30 percent in just two years, which is a testament to the popularity of our products and the loyalty and satisfaction of our customers."
Note that Apple claimed the highest iPhone revenue, rather than highest iPhone units sold. Indeed, Apple sold some 77.3 million iPhones during the Christmas quarter. That's 1% down year-over-year from 78.3 million units, when analysts had been expecting record unit sales of 80.2 million units.
Apple was able to achieve record iPhone revenue on the strength of iPhone X's record-setting price, starting at $999.
Another factor in this quarter's results is the fact that this December quarter was 13 weeks, but it's comparing to a 14 week quarter in fiscal 2017.
iPads Up, Macs Down, Services Up
iPad unit sales were up at 13.2 million units sold, with revenue of $5.9 billion. That compares to 13.81 million units in the year ago quarter, with revenues of $5.5 billion.
Mac sales were down year over year with units of 5.1 million and revenue of $6.8 billion. Last year, Apple sold 5.4 million Macs with revenue of $7.2 billion.
Services were up significantly year over year, with Apple reporting Services revenue of $8.47 billion compared to $7.2 billion last year.
$AAPL Guidance for March Quarter
Apple guided revenues of $60-$62 billion for the March quarter, with gross margins between 38 and 38.5%.
$AAPL
Shares of $AAPL ended the regular trading session slightly higher at $167.78, a gain of $0.350 (+0.21%), on moderate volume of 38.3 million shares trading hands. The after hours market immediately sent $AAPL down to $166.45 per share, down 1.33 (-0.79%), but then sent the stock higher. As of this writing, AAPL was trading at $168.90, a gain of $1.12 (+0.67%).
Wall Street consensus estimates for the quarter were for earnings per share of $3.82 on revenue of $86.5 billion. Apple beat both, but though Apple missed iPhone unit sales, it's iPhone X news most likely affecting Apple's stock. For weeks, we've have FUD coming out of Asia that iPhone X sales were in some way disappointing. Apple's comments to the contrary appear to be being received well by investors.
[Update: This article was updated with considerably more details and for clarity. – Bryan]
*In the interest of full disclosure, the author holds a tiny, almost insignificant share in AAPL stock that was not an influence in the creation of this article.