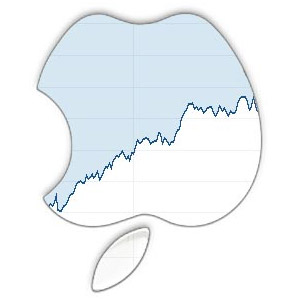 Shares of Apple, Inc. dropped in after hours trading in the wake of Apple's December quarter guidance. Though the company turned in a record September quarter, the average of Apple's guidance for revenues between $89 billion and $93 billion was below Wall Street expectations of $92.94 billion.
Shares of $AAPL ended the regular trading day at $222.22, a gain of $3.36 (+1.54%), on heavy volume of 56.1 million shares trading hands.
Apple traded at $206.46 in the after hours market, a loss of $15.76 (-7.09%). Trading in the after hours market is often amplified compared to regular trading sessions, but that's a significant sell-off for $AAPL.
Apple reported record September quarter revenues of $63.9 billion, with record earnings of $14.2 billion. This compares to $52.6 billion in the September quarter of 2017, with earnings of $10.7 billion.