LONDON – Apple announced on Thursday that its newest Apple store on the Champs-Élysées in Paris will open on Sunday. Apple describes the new store as being in "Haussmann-era apartment building" and says that the inner courtyard will contain its "grandest" forum yet for hosting free Today at Apple events. Like all Apple facilities, it will be totally powered by renewable energy.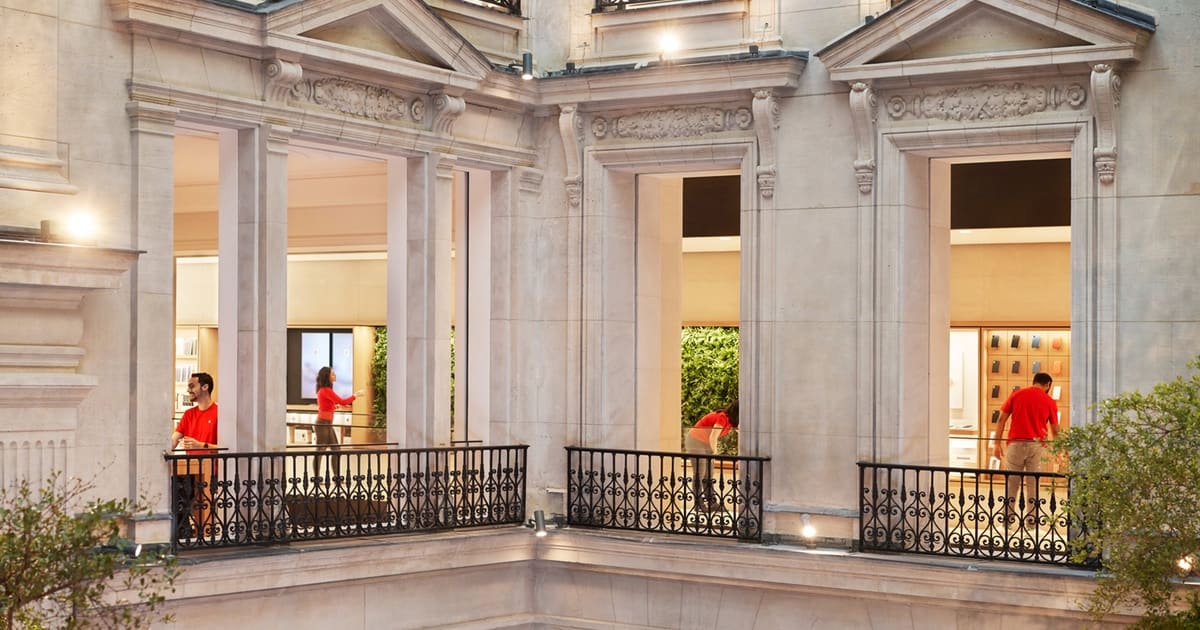 Designing a store fit for Paris
Jony Ive, Apple's Chief Design Officer, appears to have been intimately involved in the process of designing the new store.
"Working within a historic Parisian building is a great responsibility and a phenomenal opportunity," said Sir Jony. "Our first priority was to honor the history of the building, while thoughtfully updating it to create spaces both grand and intimate. The carefully interweaving layers are warm and light-filled, celebrating the timeless spirit of the city."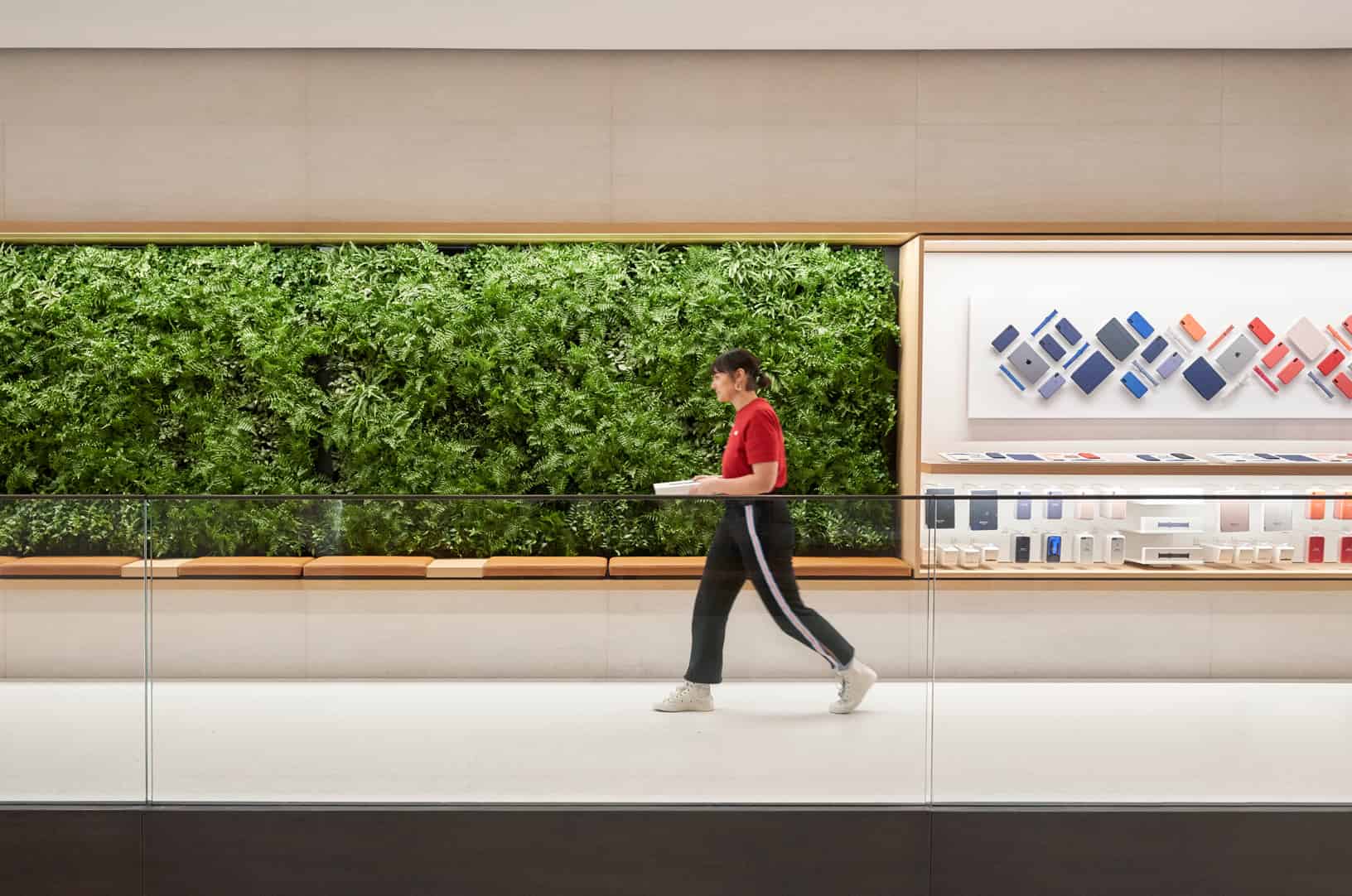 As well as being totally run on renewable energy, much of the design of Apple Store Champs-Élysées had environmental purposes in mind. There will be a sculptural roof light covering the courtyard to both bring sunlight into the space below and to generate renewable energy with integrated photovoltaic panels. There is also a rainwater collection system to provide water for the bathrooms, trees and green walls
More than 330 employees, including over 100 new hires, will work at the new store.
Today at Apple
Today at Apple is becoming an increasingly important part of Apple's retail offering. For instance, it was a big part of the launch of its store in Bangcock.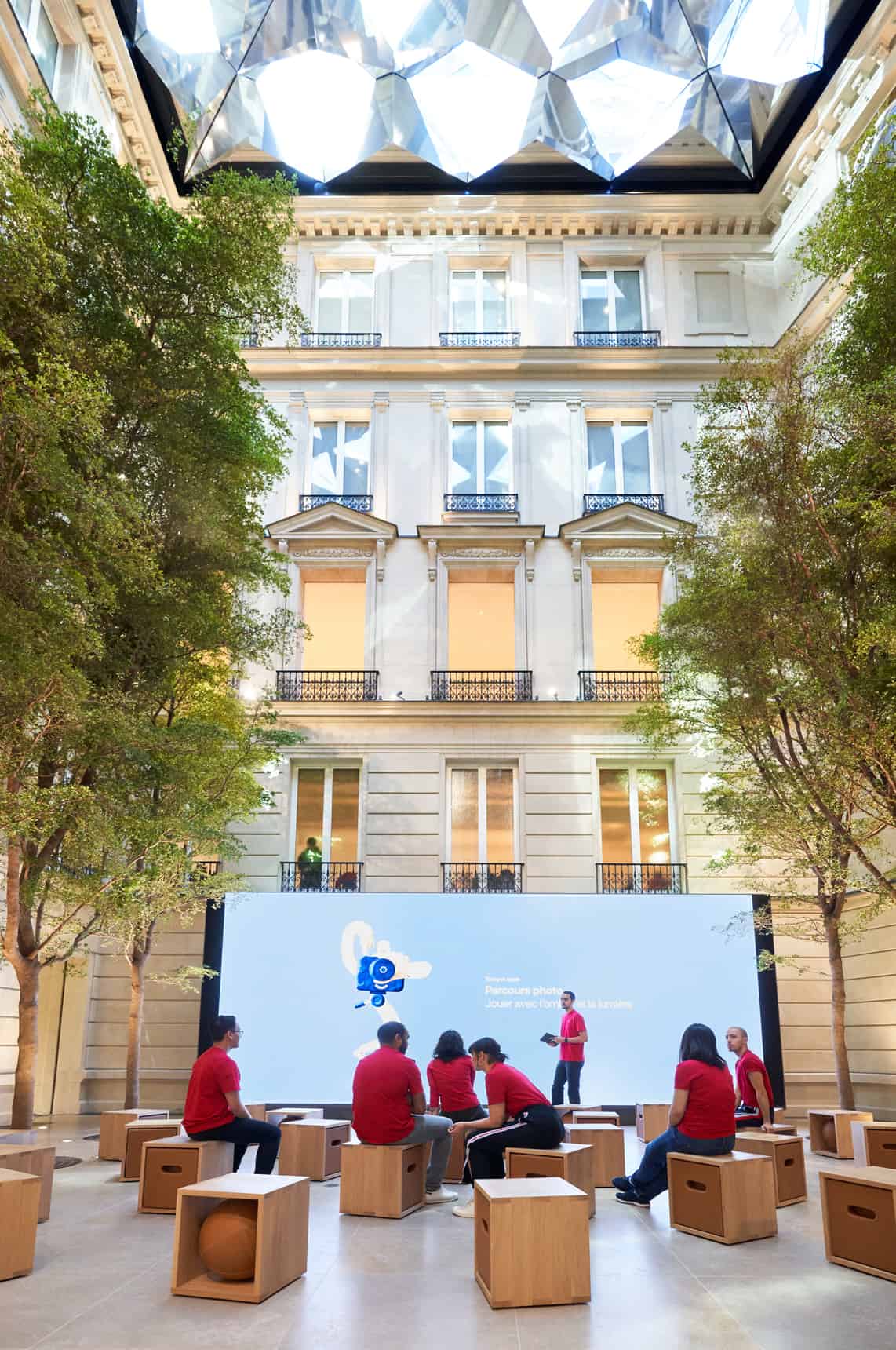 Commenting, Angela Ahrendts, Apple's Senior Vice president of Retail said: "The energy in Paris is electric and it will be one of our premier cities for Today at Apple. I hope that everyone who visits Apple Champs-Élysées will be inspired to unlock their creative curiosity and learn something new."