Apple's online store was replaced with the familiar "We'll be back" note Tuesday morning. That's no surprise since Apple is hosting its "Let's take a field trip" media event today.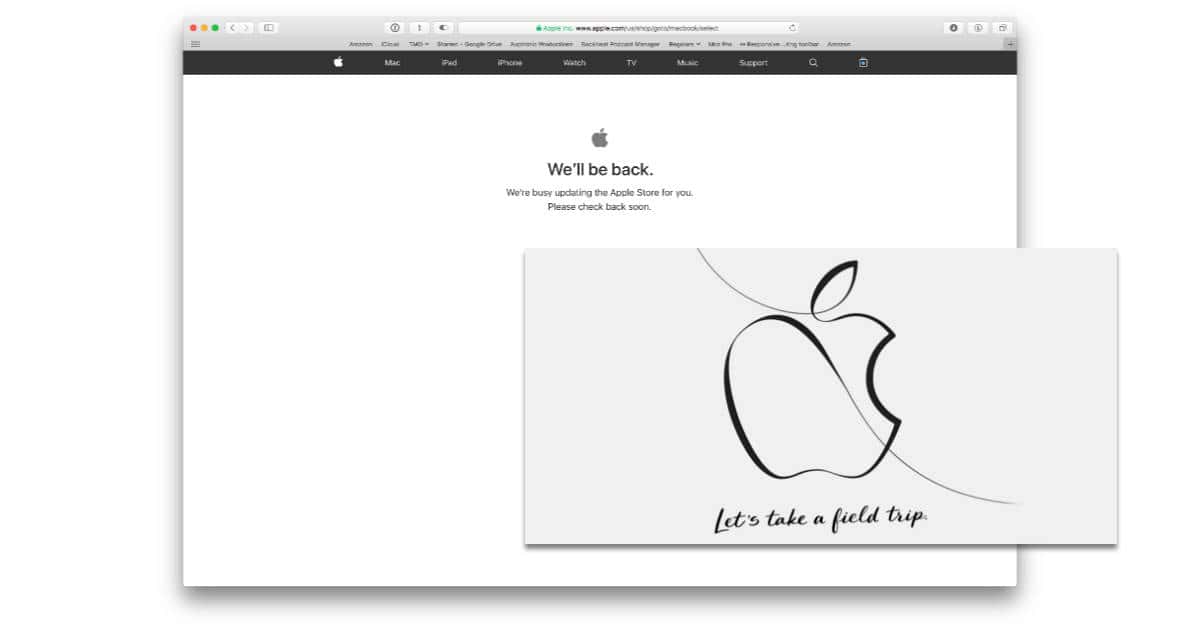 The event is being held at the Lane Tech College Prep high school in Chicago and is focusing on education. Apple hasn't said exactly what will be announced, but with the Apple Store offline it's a safe bet we'll see some new or updated hardware.
Apple is expected to announce a lower priced 9.7-inch iPad. Some sort of new education initiative is expected, too. Hopefully that initiative will include easier to use tools and more comprehensive services for schools wanting to include Apple hardware in their education programs.
Apple needs something that competes with Google's G Suite for Education and inexpensive Chromebooks—neither of which the company offers right now.
The event starts at 10AM central time. Be sure to check in with The Mac Observer for our event coverage and analysis.