Apple's March 27th "Let's take a field trip" media event in Chicago will highlight education-focused software, along with lower priced iPads for the education market.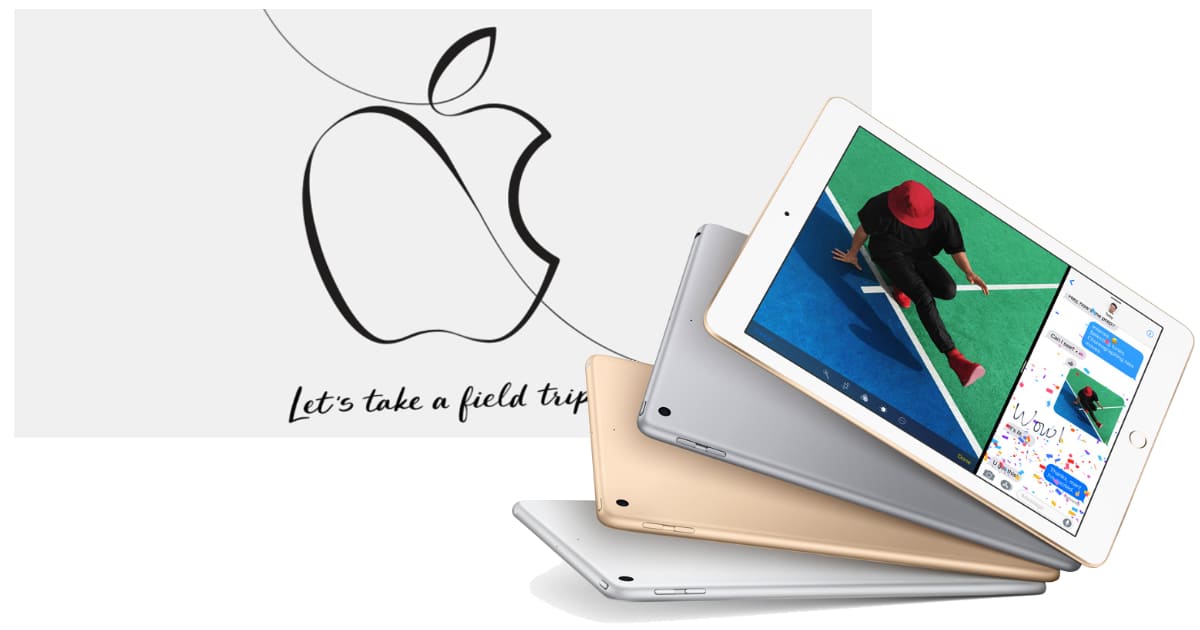 News of Apple's plans comes courtesy of unnamed sources speaking with Bloomberg. They didn't have many details, although it appears we won't see a revised version of iBooks or an announcement about mass iPad deployments in schools.
Apple sent out invitations last week to a media event that'll be held at Lane Tech College Prep high school in Chicago. The company said it's making education-based announcements, but didn't offer up any hints about what to expect.
My speculation is that Apple is unveiling a more comprehensive education platform that's more like Google's G Suite for Education. That would make it easier for schools to assign and manage student account IDs while giving schools and parents an easier way to track assignments. Apple may also unveil a platform that lets third-party developers link services into its education system, similar to the way HealthKit brings together health and fitness services and devices.
Apple currently offers learning resources for teachers, along with its Classroom iPad app that lets teachers create class lessons, manage assignments, and administer exams. Teachers can also use Shared iPad that essentially turns iPads into multi-user devices, complete with individual logins.
It looks like Apple wants to win back the education market from Google. Currently Google's free education tools and low-cost Chromebooks are an enticing draw for schools. Budgets are tight, and often price is the driving factor in choosing education-focused technologies.
Apple could make a dent in Google's dominance with more robust—and free—education tools. Winning back hardware sales, however, will be more of a challenge. Chromebooks can be had for under $250, where the cheapest 9.7-inch iPad starts at $329.
If Apple hopes to make iPad the standard in schools, it'll have to lower the price even more. Assuming Bloomberg's sources are right, that's exactly what the company is going to do.
Be sure to check in with The Mac Observer on Tuesday, March 27th, for our coverage of Apple's media event.