Apple said on Wednesday that it will pay US$38 billion in U.S. taxes in a one-time payment. The Apple tax is money owed on roughly $245 billion in overseas profits being repatriated under the recent tax overhaul bill signed into law by President Trump.
Apple said in a statement that, "a payment of that size would likely be the largest of its kind ever made."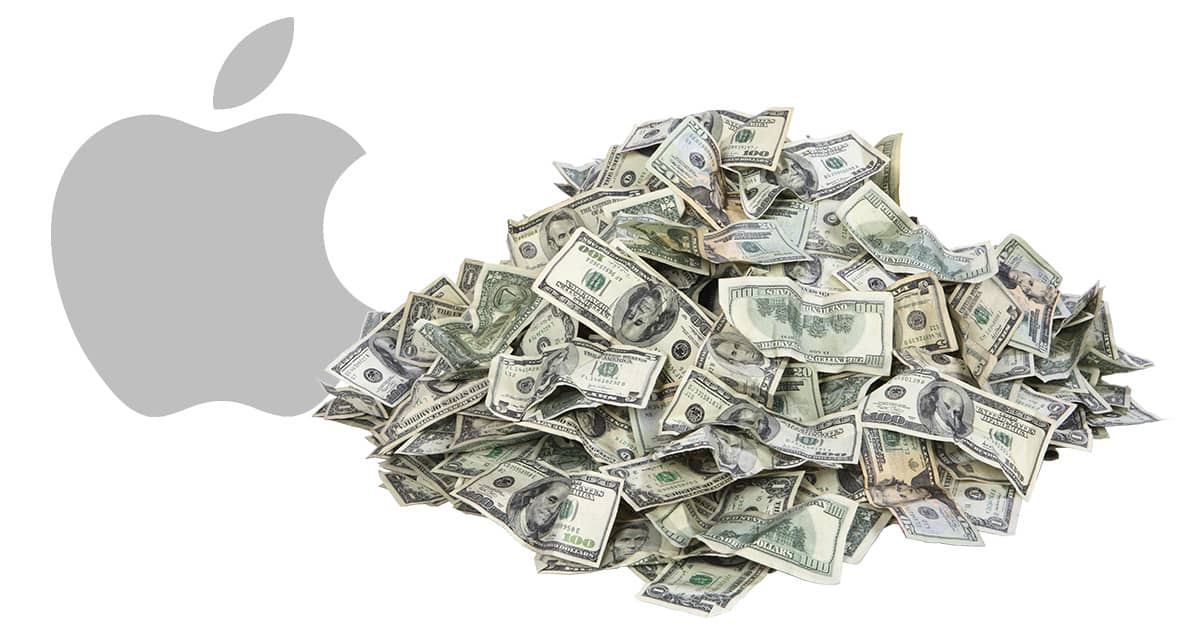 U.S. corporations are the largest beneficiaries of the new tax law, with a cut from 35% to 21%. It also offered a one-time repatriation tax of 15.5% for the huge hoards of cash being held offshore by U.S. companies, especially tech giants.
Apple had already accounted for at least $36 billion for taxes on these overseas profits. Apple always owed taxes on this money, but didn't have to actually pay it until it was repatriated. The law requires those taxes to be paid anyway, and the one-time repatriation tax was for money already being held offshore
Apple Taxes Are Bigger Than Yours
Apple's press release made it clear that Apple pays a lot of taxes, saying:
Apple, already the largest US taxpayer, anticipates repatriation tax payments of approximately $38 billion as required by recent changes to the tax law. A payment of that size would likely be the largest of its kind ever made.
Tim Cook told lawmakers critical of how Apple didn't repatriate its overseas profits that his company followed the law. He further said that if they wanted Apple to behave differently, they should change the law. Which they have now done.
But still, Apple is a huge beneficiary of the tax law. Already the most profitable company on the planet, Apple will have its corporate tax rates slashed. Apple will still be the most profitable company on the planet, all the more so because its tax overall tax bill is now smaller.
*In the interest of full disclosure, the author holds a tiny, almost insignificant share in AAPL stock that was not an influence in the creation of this article.