Apple TV sports is now available in the TV app of the newest iOS and tvOS 11.2 betas. The Sports section is set to roll out on or around December 4, according to 9to5Mac. Fans will receive live scores, game alerts, and be able to watch multiple games at the same time.
Apple TV Sports
You can track your favorite teams from sports leagues like MLB, NFL, NBA, NHL, MLS, and more. Right now, ESPN seems to be the only app offering sports content. But once 11.2 is officially released, more sports apps will likely be added.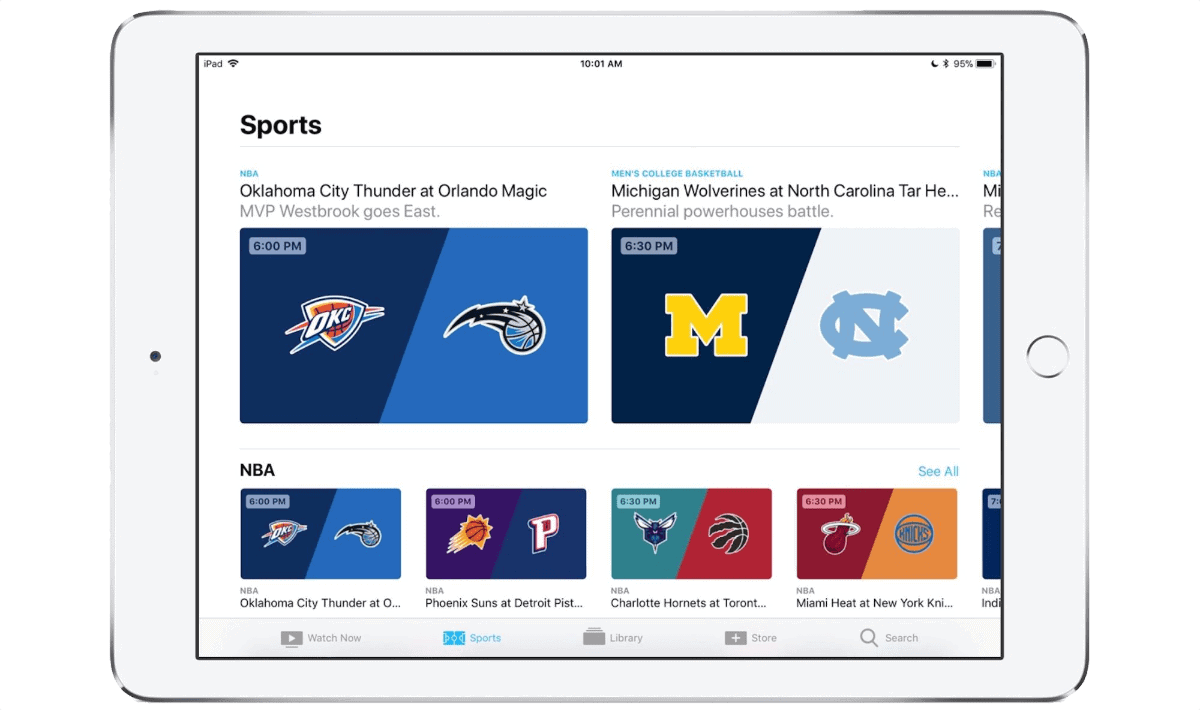 The app's focus will change depending on which sport is prevalent. For example, it's basketball season right now, so the TV app is centered around NBA games, men and women's college basketball, and different sections for football and rugby.